Pharrell Williams Presented the Fashion Icon Award CFDA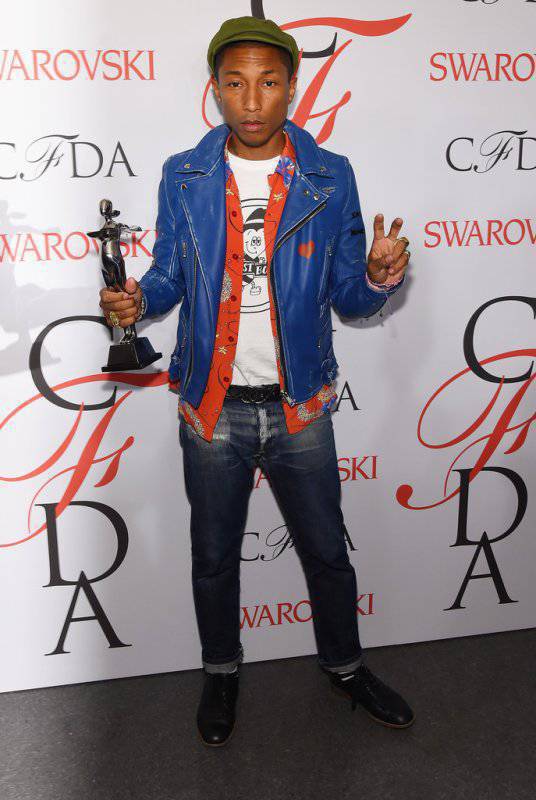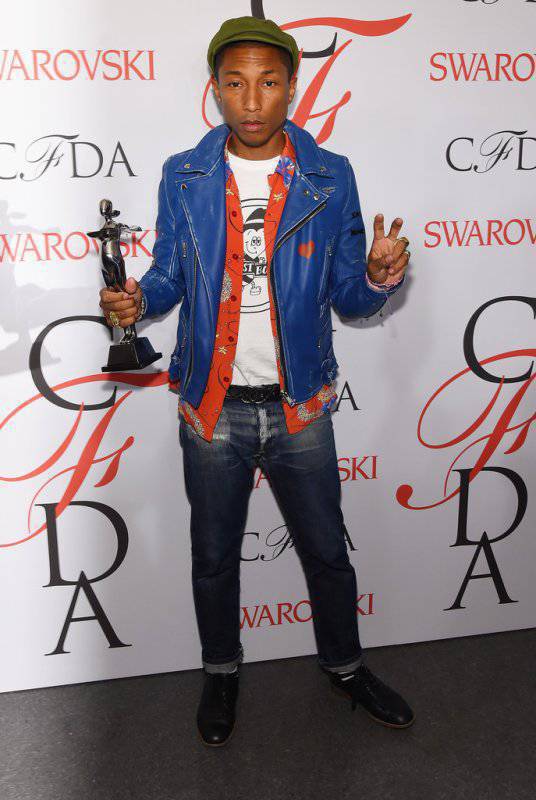 When it was announced that Pharrell Williams would be honored as a "Fashion Icon" at the 2015 CFDA Awards, we started counting down the days to the big moment. Well, the wait is over. The Grammy Award-winning singer/songwriter/producer arrived at New York City's Lincoln Center on Monday night to receive his coveted award looking surprisingly casual.

He opted for blue jeans and a blue leather jacket, rather than his signature shorts suit. Maybe it was the rainy weather or perhaps he didn't get the memo that the event was black tie. Whatever the case, Williams is now a certified fashion icon.
Pharrell, Helen, Kanye West & Kim Kardashian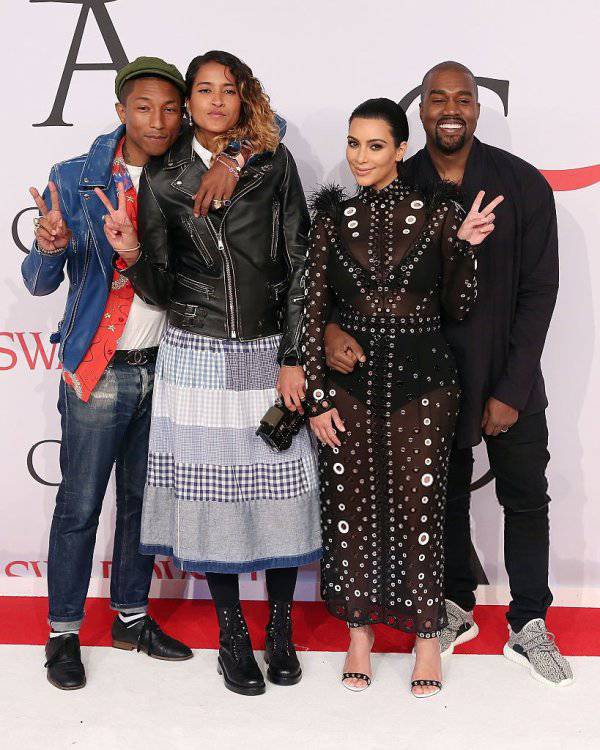 Kanye West & Pharrell Williams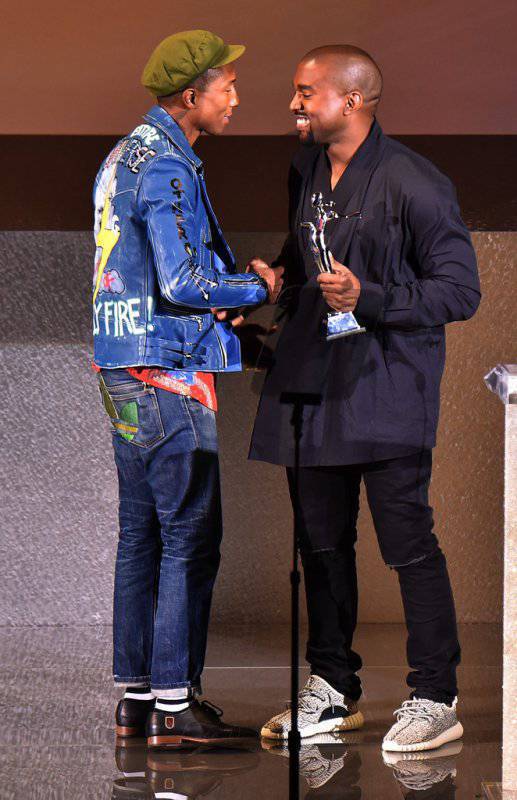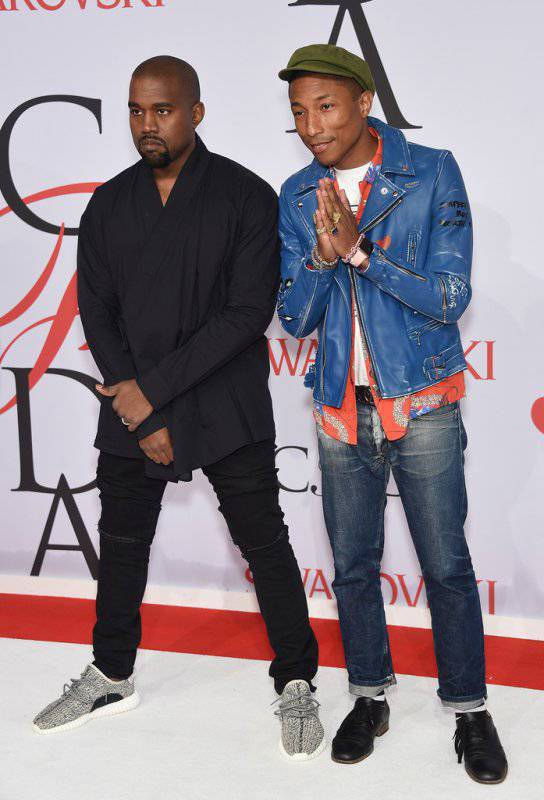 *n-e-r-d.skyrock.com
*huffingtonpost.com