Forum Member Rafael Met Pharrell At The Adidas Originals Supershell Event In L.A.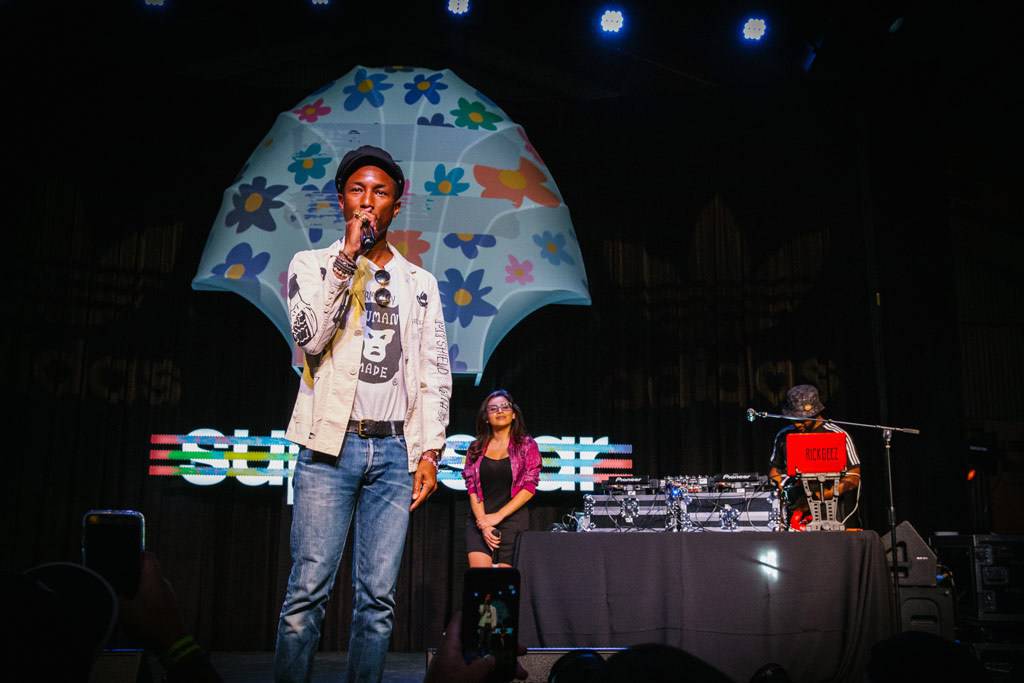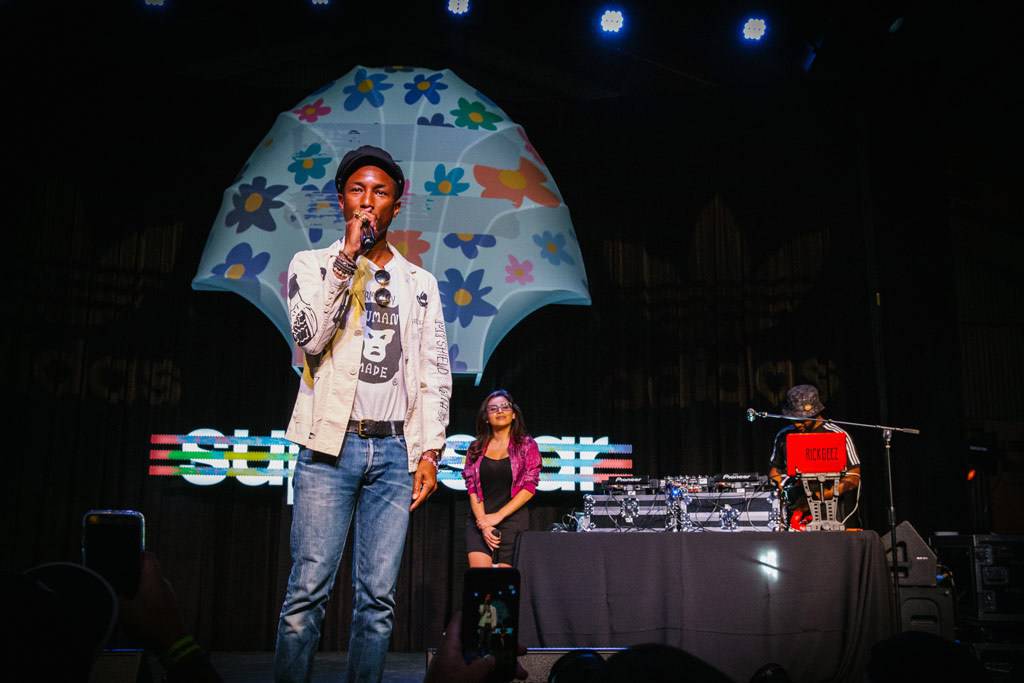 Photos By Sean Costello & Rafael. Pharrell Williams invited young artists and students from the Los Angeles area to explore the idea of what it means to be a "Superstar." On Staurday where Williams and Pusha T. Co-hosted the event. The theme of the evening was the idea of "creating for yourself" in which Pharrell chose Pusha T. as one of his hand-picked Original Superstars, which were featured in short videos Last Week.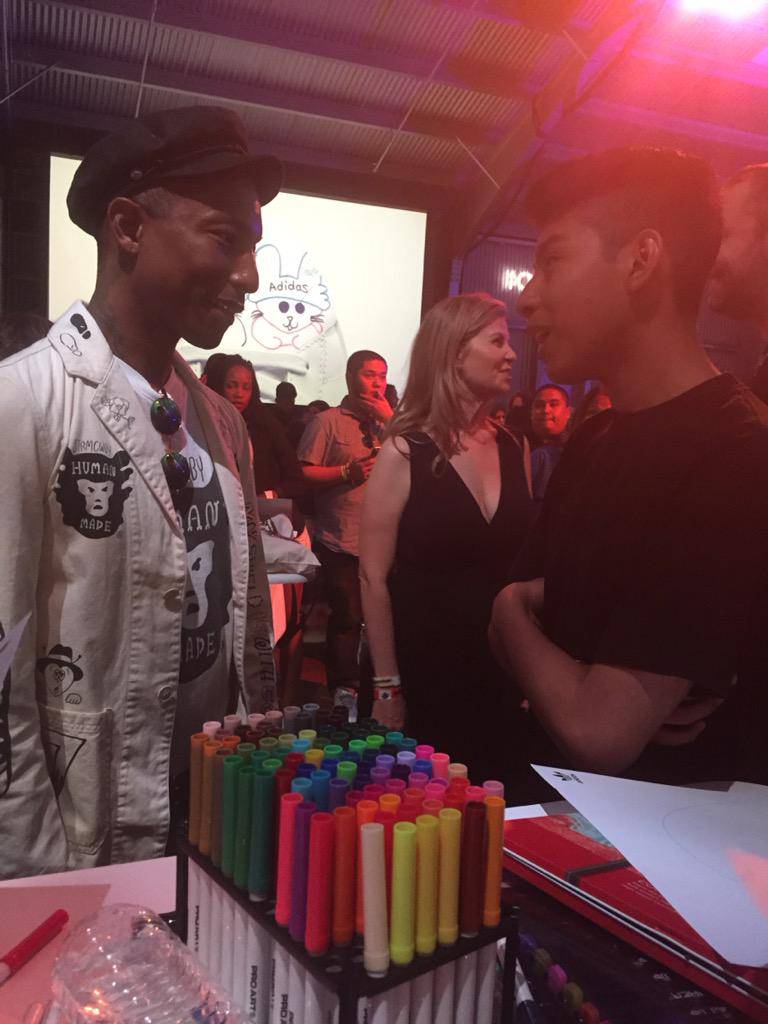 And Forum Member Rafael and the admin of pharrellwilliams.br managed to meet and talk a little bit with Pharrell. While being very enthusiastic and passionate about finally meeting his idol, Rafael shares with us that he asked Pharrell about the "The Way She Dances" ending, where even Chad Hugo has a part in the song signing "I Think That's Love", how that Ending come about. Rafael: "I've been wanting to ask you this for more than a decade. Pharrell: Wow. R:"you know the The Way She Dances Ending?", P: yes. R:"How did that come about?" P: well first of all, we wanted to shift the whole song into planet Neptune. Hence, the "on constellations line"; R:"Pharrell, it does fucking put you on constellations." *bows* *star trak sign* "Pharrell does the same thing" and at the end of the conversation Rafael told him that someday, he's going to be signed to i am Other!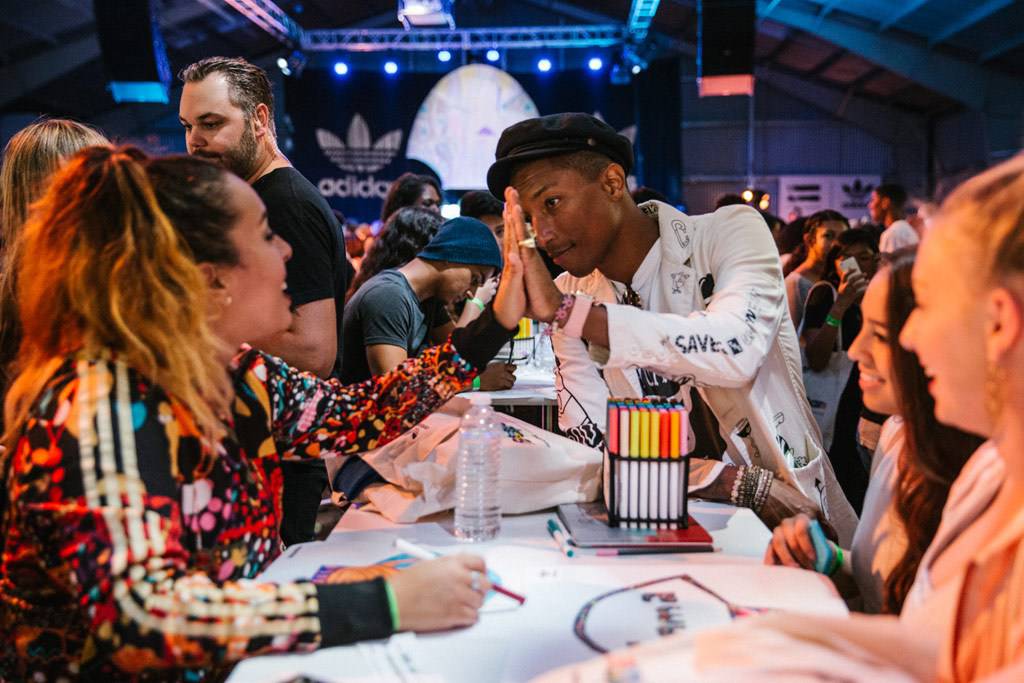 Adidas invited guests to sketch their own Shell-Toe design. The brand posted photos to Instagram from the event. The "audience of one" idea is present throughout Adidas' campaign that features Williams, Pusha T., Grigoriy Dobrygin, Smithe, VJ Mian, and Yoon. Adidas says each of these individuals are united in their commitment to creating for an audience of one — "the true calling card of a Superstar." "Williams encouraged these young guests to reimagine the iconic Shell-Toe detail from an Adidas Originals Superstar, using it as a canvas for artistic expression, igniting their imaginations to create for an audience of one."