Kenna – Something To Break (15′)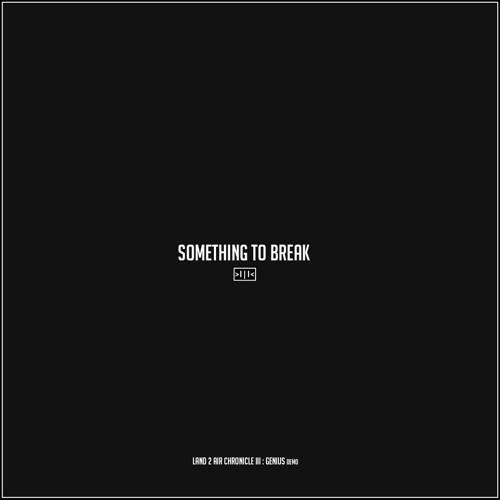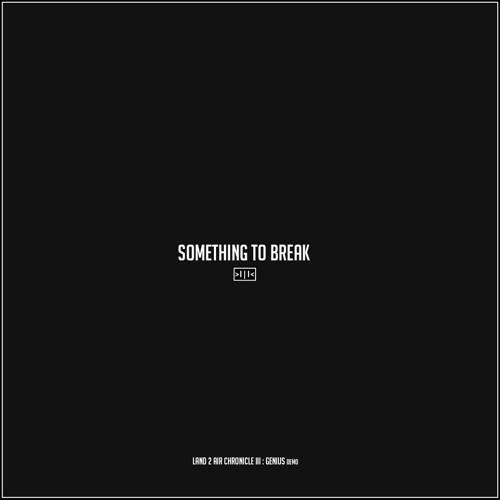 This tune right here is from Kenna's Land 2 Air Chronicles III : Genius EP titled 'Something To Break' produced by himself and it's a demo.
I'm waiting for Something To Break – I'm waiting for something to take over.
Its Archamedes Principle
Give me a lever long enough and a platform strong enough and I can move the world.
But, who am I? who am I to think that I can change anything in this world? When I think about the path ahead – most of the time I just feel daunted. so much to do and riddled with challenges.
I made the Land 2 Air Chronicles to be the run way to the Songs For Flight. A way for me to see who is really with me. I released music to see if the noise would not swallow the whole of my work and have it be forgotten. I literally went to work for a social network to build a rocket ship for my art. I assimilated everything. I wanted to be well versed to protect my art this time.
"Dig deeper. Find the parts of yourself that ache. If you never get close then you'll never know. If you don't you'll wake up fighting imposters pain you whole. Light me up. Take me up there. Let me be naked in this moment. I'll be whole if I make it with no regrets."
And, so I'm here, driven by something innate in me that says that this is my purpose. that my aspiration is worth the diligence and pursuit.
What has limited me are resources and true alliances. Alliances to carry out the mission with me. Resources to make my work and build something special that will BE change itself and possibly the soundtrack to it.
What I learned is that if I get down to it, I am nothing if I don't have my audience. If I am smart, I ask you for the help I need to be heard. The world has changed and my best bet is to come directly to you and tell you that you have the power to help me be heard. You are the ones who decide my fate. No label, no manager, no one can help me, but you and I aligned once and for all.
So I come to you. I come with the story and impetus behind my recent work to advance you to my vision. the vision I will announce in the coming days.
I won't always get it right, but I will do my very best. I'll sleep when I die. I do whatever it takes.
For so long I have been waiting, looking for the person or people who would give me a chance to see my vision through. And, all a long, it was you. You were my partners. My fans and friends were the solution this entire time, and now with the technology to reach you, I am here with my hat out, busking and saying that together we can do something very special and change things for good.
Like I said, I have been waiting for Something To Break.
Now, with you as my allies, we're going to break something.