BIA x Latina.com Interview, Talks Pharrell, 'Safari' & Album 'Knock On Wood'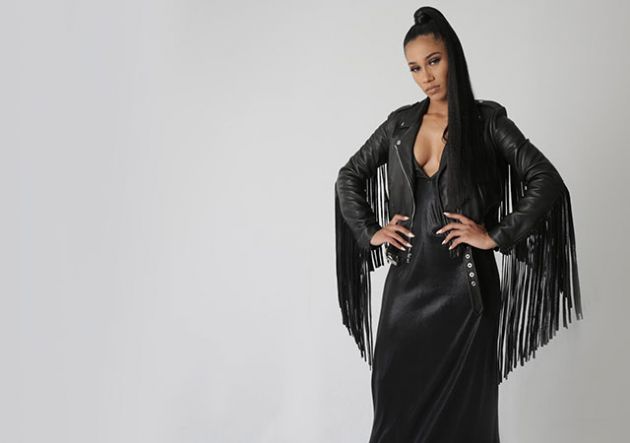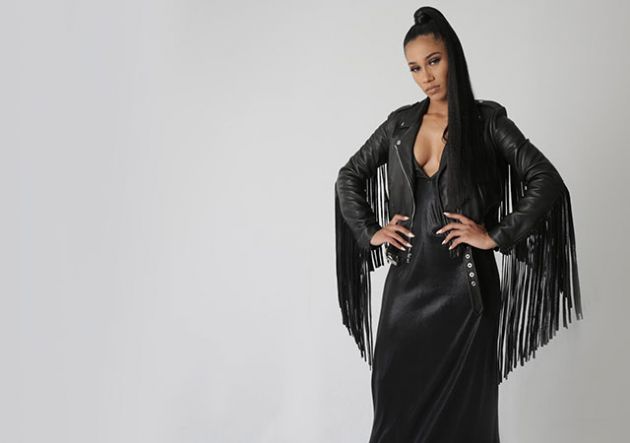 By Jesus Trivino. We're calling it: the Latin song of the summer is J Balvin's "Safari" — it's sexy, it's now, it's a certified banger. But the Colombian gato didn't do it alone. He got served a huge assist by mega-producer Pharrell and a certain scene-stealer named BIA AKA the Perico Princess. In less than 16 bars, the Puerto Rican and Italian reps for the ladies in a way only the best female MCs have done in the past (think Lil Kim, M.I.A.). Take a listen to her debut mixtape, #CHOLASEASON, her latest single "Gucci Coming Home" and you'll further realize her depth as an artist and as a Latina. The future is now and her name is BIA.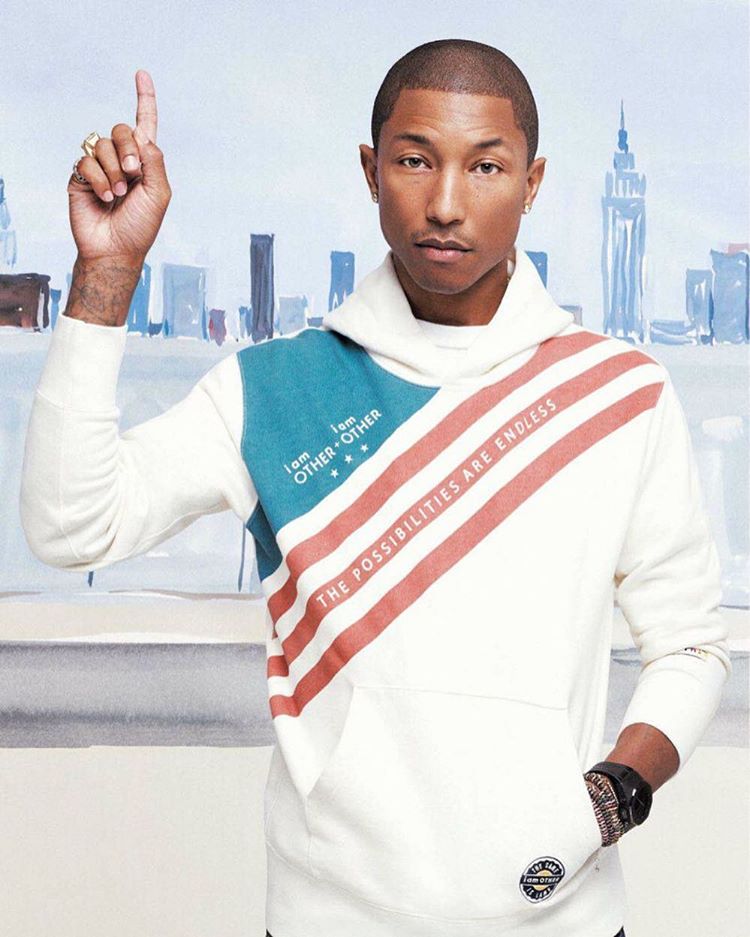 Congrats all the good buzz you're getting off the "Safari" guest spot and, of course, your "Gucci Coming Home" joint. I'm not big on Gucci but you had me singing the chorus like crazy. Why compose a song inspired by Gucci Mane?
That's crazy [laughs]. I'm just a big Gucci fan. When I first started rapping Gucci was a super big influence in my music and some of the beats are playing homage and bigging up a rapper I was a fan of.
*latina.com
*instagram.com/i_am_other
Now, we know you're down with Pharrell's i am OTHER imprint but how exactly did the guest spot on J Balvin's "Safari" happen?
Pharrell called me for this video like millions of times. This particular time I was in L.A. and my manager was like, "Yo, we have to stop by the studio. J Balvin's over there with Pharrell and we really want you to meet him." So I went over and they played me some of it; like they were right in the middle of doing the record "Safari" and I was like, wow, this is so good. Pharrell suggested I throw a verse on it to see if he likes it. If he likes it, he likes it if he don't, he don't. J is really humble and very sweet and he was like go ahead shoot the shit. So I went in and I just sat under a tree and I wrote. It was so hard because I usually dabble in Spanglish mainly but never a full Spanish like that. So, it was definitely a challenge for me and I went back in and I just went in the booth and sang it right there and they were like, "Whoa, he loves it!" and I was so happy.
I first became aware of you from watching you on Oxygen's Sisterhood of Hip Hop. And the one that stuck with me was how close you are with your little sister. You were always giving her the right advice. How is she now?
That's so crazy that you ask because I'm with her right now. We're going summer shopping, bathing suit shopping right now. No matter what I got going on I try to be as present in my sister's life and her friends' lives so they can see I try to lead by example. Not all the examples I set might be right but I got to show her with my presence the right things to do. I can do these things with her because I work hard, if I didn't work hard I wouldn't be able to.
With all the positive buzz you're getting now, is it a little surreal for her?
I think she's more proud of me than anyone. You know she just looks up to me and sees everything I'm doing and she's like, "Wow, this is possible for me too." I think, of course, it's cool for her but she still looks to me like her sister. Nothing's changed; I'm still her regular sister.
Has being signed to Pharrell sort of shielded you from a lot of the stereotypical BS Latino artists go through in the music scene?
No, no I don't think he really shielded me. [Laughs] Believe it or not, Pharrell's been trying to get me to do Latin music since forever. He was the first one that was like, "You got to do Latin music, and you got to do stuff in Spanish." One of my first songs I was like rapping in Spanish came from a Pharrell feature. He was like you should rap this in Spanish. He was always putting the bug in my ear. I have my own style not knowing that so many people wanted me to tap into this side too. I tried to touch it at the beginning, if you listen to my first mixtape #CHOLASEASON I had a lot of Latin in there—La Lupa sample, etc.
One of Pharrell's right-hand peeps is one of the legends in the media game and a former EIC of Latina, Mimi Valdes.
Oh Mimi! I love Mimi. Mimi's a guru, man. Anything Mimi likes I believe it. I play her tons of records in Spanish and she'll be like, "Yes, that's hot!"
Who was the first rapper that made you go, "I can do this"?
I wouldn't say it was only an MC. I would say it was a cross between Nicki Minaj and Rihanna. I was like wow there's girls out there that I can relate to; that I feel like I speak for a type of specific type of girl that no one is speaking for right now. So that was kind of like where I felt I can fit in here.
Talk to me about your Kanye/"Through the Wire" moment; you were in a nasty motorcycle accident, correct?
It was crazy actually. Right after I signed my production deal with Pharrell, it was the summertime and I was on the back of a bike and a drunk driver came and tried to bust a U-turn on solid lines and smacked right into us. So I flew about 20 feet in the air and just busted my whole leg open. I didn't know if I was gonna keep my leg or get it amputated or what, so for 16 hours I just had my leg hanging off. It was crazy! I think from that moment on I was like, I'm gonna go full forward. Nothing's gonna stop me, if this didn't stop me nothing will.
What can you share about your album, Knock On Wood?
I'm gonna drop something shortly before Knock on Wood. Knock on Wood is my baby but I have a bunch of different sounds I'm trying to get but I can't jump right there. I got to do things one by one.
Fill in this sentence, "By the end of this year…"
By the end of this year . . . I will be everywhere.
Ok, last question. You're lucky to have one of the most musically creative minds in history in Pharrell. What's the best piece of advice he ever gave you?
The main piece of advice I'd say, not that I never thought about it, but just listen to yourself, cancel everything out and just be true to yourself at that moment. I've been in situations where I've been like, "Oh my God! What am I gonna do?!" And Pharrell will be like, "You have God. You're good. I would be like, "Wow, you're so right man." Everything keeps going that's some of the best advice he's ever given me and it just stays with me at all times. And, of course, "Stay humble and treat people how you wanna be treated." Pharrell leads by example.