Yoobi Partners With i am OTHER For 'Back To School' Line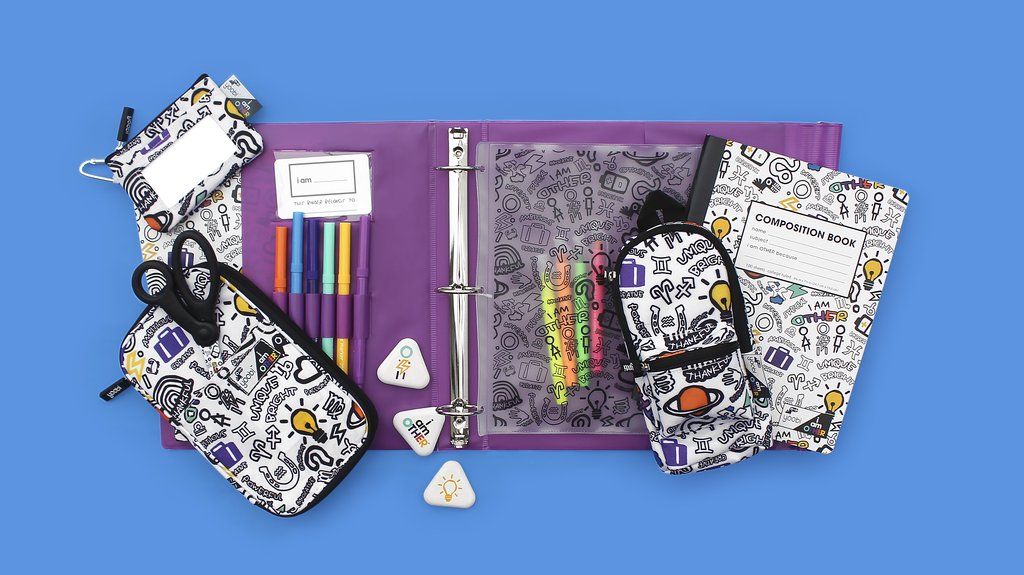 Yoobi, a creative supplies and stationery company, today officially unveils their exclusive back-to-school collection with Pharrell Williams' creative collective, i am OTHER, as it rolls out across Target stores nationwide. In keeping with Yoobi's core mission, amazing products with an awesome cause, for every Yoobi x i am OTHER item purchased, a Yoobi item will be donated to a classroom in need, in the U.S.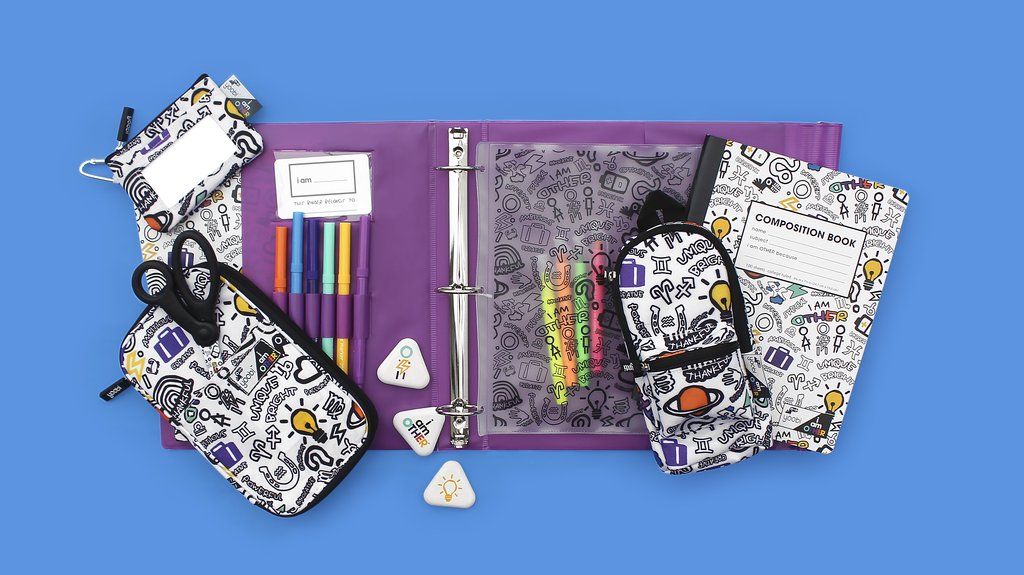 The Yoobi x i am OTHER partnership is a naturally synergistic collaboration considering both brands' strong belief in changing the world one kid at a time by providing them with the resources they need to be successful. Yoobi x i am OTHER embodies a positive message about self-acceptance, individuality and motivation to meet one's potential while giving back to those less fortunate.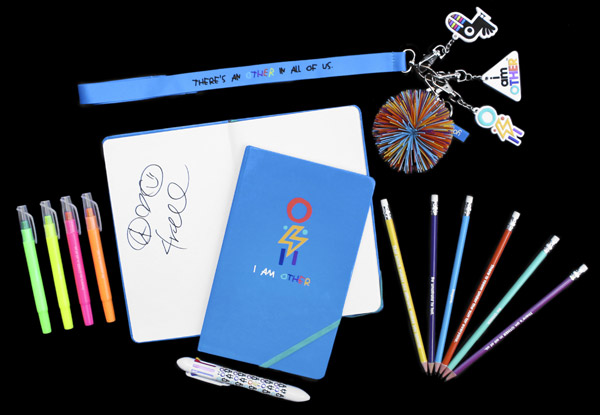 Pharrell Williams described the purpose behind the collection, "Being OTHER is knowing that that which makes you different is what makes you special, and that when unique individuals come together, collectively there's a lot of power in that. The goal of this Yoobi x i am OTHER collection is to inspire kids and give them the confidence to celebrate their uniqueness. We also want to inspire kids to take care of others and give back to their communities.
When I think back to my time in school, I realize how important having the right tools were in my life which is why I relate to Yoobi's mission. It is hard enough for a child in a compromised school and educational system to do well. We need to be able to provide them with the tools they need to succeed because education is everything."
Now available exclusively at Target, Yoobi.com and Yoobi's flagship store, the collection consists of inspirational and brightly colored designs that were shaped by kids themselves. Enlisted by i am OTHER as part of the creative process, kids shared which art, words and quotes inspired them to embrace their "OTHERness" and these were incorporated into the collection. The collection features over 50 unique items including a wide range of i am OTHER designed notebooks and binders, backpacks, pens and pencils, folders, lunch bags, and more.
"This is a complicated time in the world. We wake up every day with a responsibility to make our kids feel safe and to answer their challenging questions. Now more than ever it is important for them to feel supported and empowered to embrace their differences and sameness, their faults and perfections. Knowledge isn't just what is taught in books, but teaching tolerance, acceptance, love and most of all, compassion for others.
Teachers today have a lot on their plate, and together with Pharrell and i am OTHER, we want to help make a part of their job a little easier – by providing the right tools to ensure everyone starts on the same playing field and has the same opportunities to succeed, while sharing a message that we believe will resonate and inspire," said Ido Leffler, CEO and Co-Founder of Yoobi.
The Yoobi x i am OTHER collection will impact the lives of kids in need. Since their launch in June of 2014, Yoobi has donated supplies to over 1.5 million students across the nation with the goal of reaching 2 million by end of summer. With this year's back-to-school partnership, Yoobi hopes to not only continue to give items to kids in need, but to also spread i am OTHER's powerful message of individuality, giving back to your community and embracing that which makes us different, makes us special. There is an OTHER in all of us. For more information on Yoobi, the products, and its social mission, visit yoobi.com.