Pharrell Honored With The Clive Davis Legend In Songwriting Award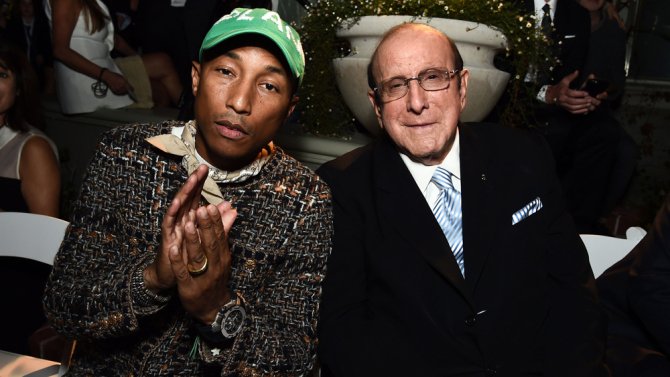 Pharrell & Clive Davis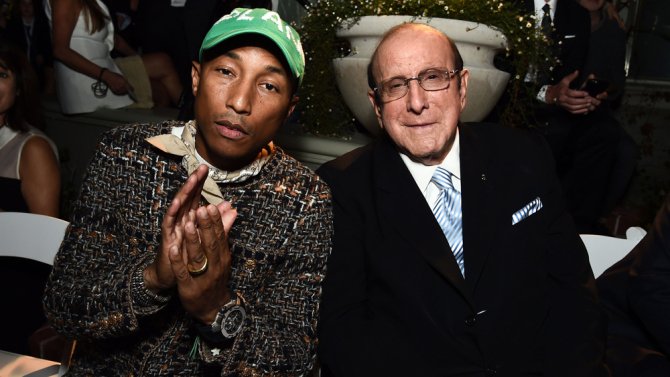 Photos by Lester Cohen & Emma McIntyre. The 12th annual Songs of Hope event on Sept. 15 doubled as a bittersweet send-off for Ron Fair and Stefanie Ridel, who just sold their palatial Brentwood home (asking price: $15.5 million). The music industry couple — he a Grammy-winning producer, she a singer and former groupmate of Fergie's — is moving to Nashville. Or, as Fair cracked, "from one Brentwood to another."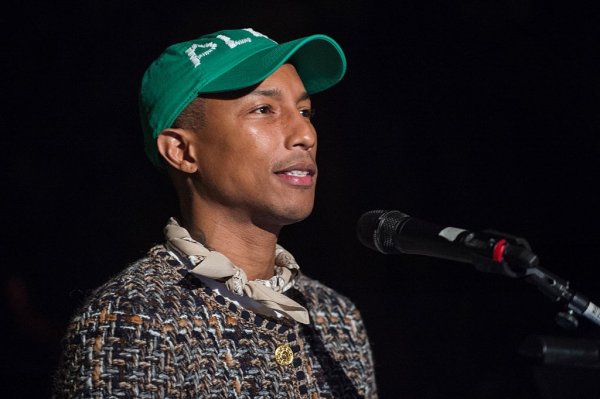 The two have hosted the fundraiser for City of Hope's Music, Film, and Entertainment Industry group for several years. The 2016 edition honored Pharrell Williams with the Clive Davis Legend in Songwriting award; composer John Debney, whose credits include The Jungle Book and The Passion of the Christ, with the Electronic Arts Composer Award; and Mike Posner the Trendsetter award presented by Pandora. Said Williams of his honor: "My life is a result of my parents, an environment that was filled with all kinds of music … I consider myself a perpetual student, and I always will be."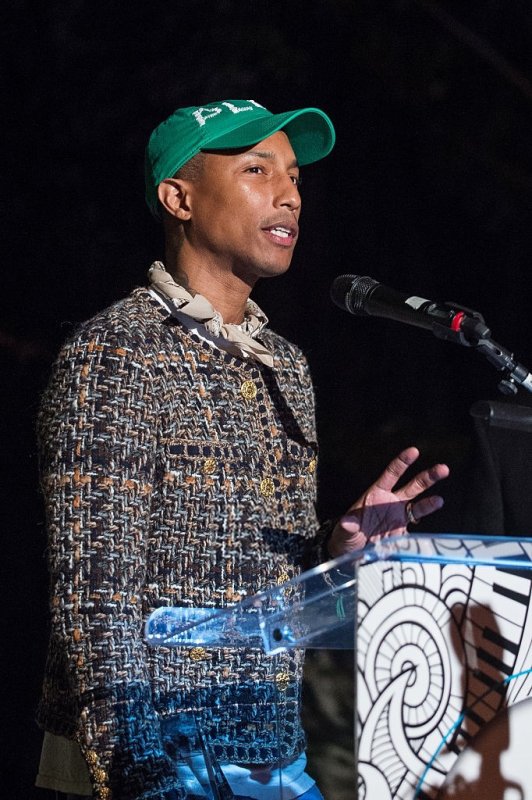 The event, co-chaired by David Renzer, Chairman, Spirit Music Group; Doug Davis, Owner of The Davis Firm; Evan Lamberg, President, Universal Music Publishing Group, North America; and Steve Schnur, President of Music, Electronic Arts, featured a three-song performance by Posner along with a silent auction. According to organizers, over $300,000 was raised, up from last year's figure of about $250,000.
Clive Davis & Pharrell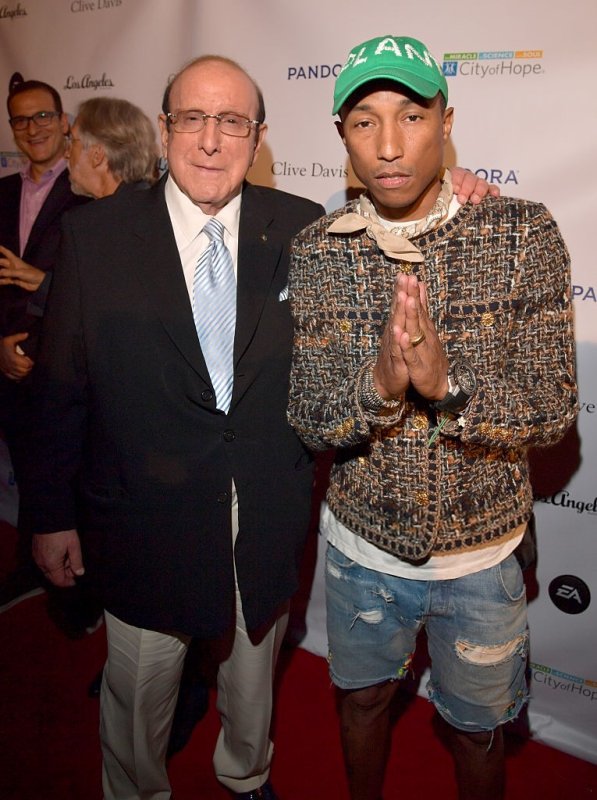 Among the more than 400 people guests who attended the event were a host of executives, managers and music-makers, some with official hosting functions (like veteran producer Jimmy Jam, and Williams' manager, Ron Laffitte), others simply out to support the fight against cancer. Since 1973, City of Hope's Music, Film, and Entertainment Industry group has raised more than $110 million including the Songs of Hope event which has raised over $3 million. City of Hope is committed to preventing and fighting HIV/AIDS, cancer, diabetes, and other life-threatening illnesses.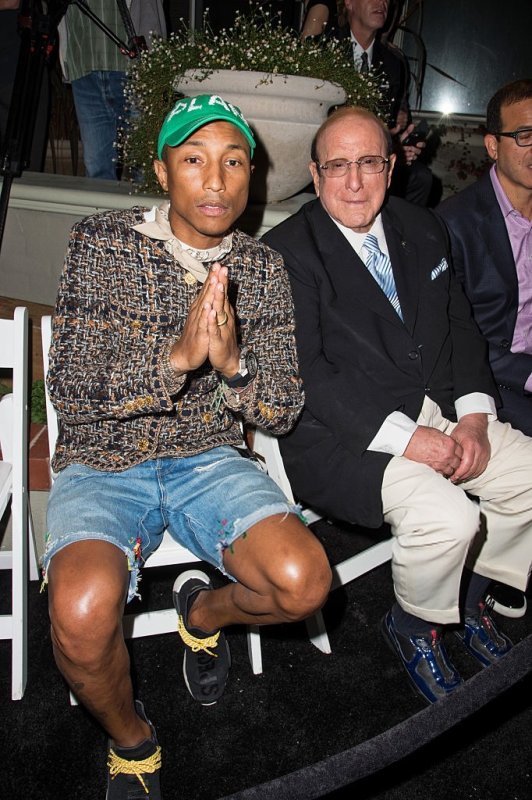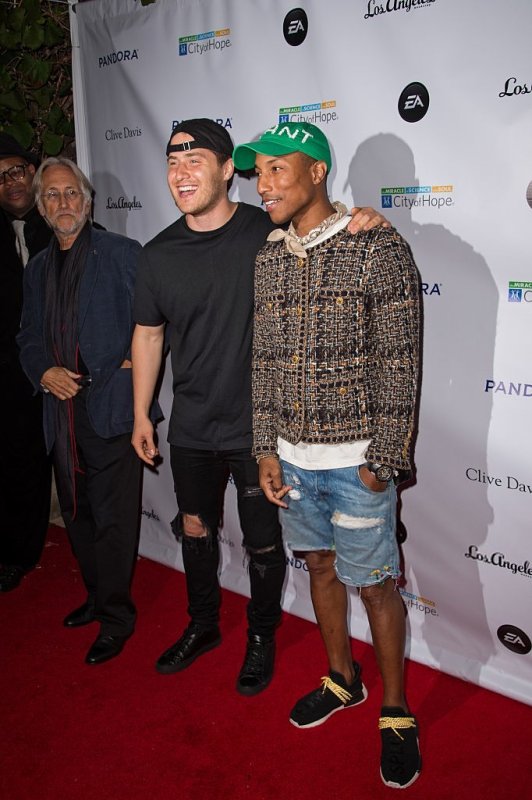 John Debney, Clive Davis, Mike Posner & Pharrell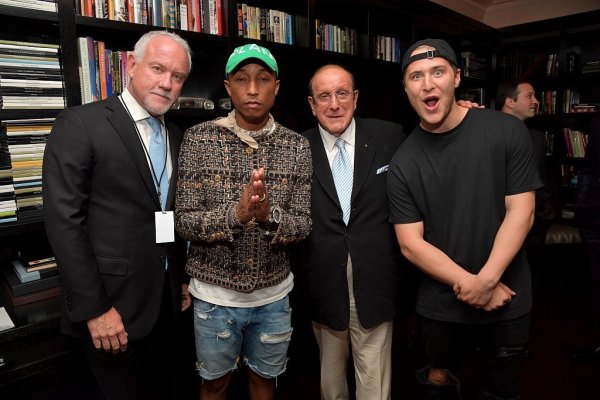 *n-e-r-d.skyrock.com
*billboard.com