Pharrell & Co. At The ComplexCon In Los Angeles November 6th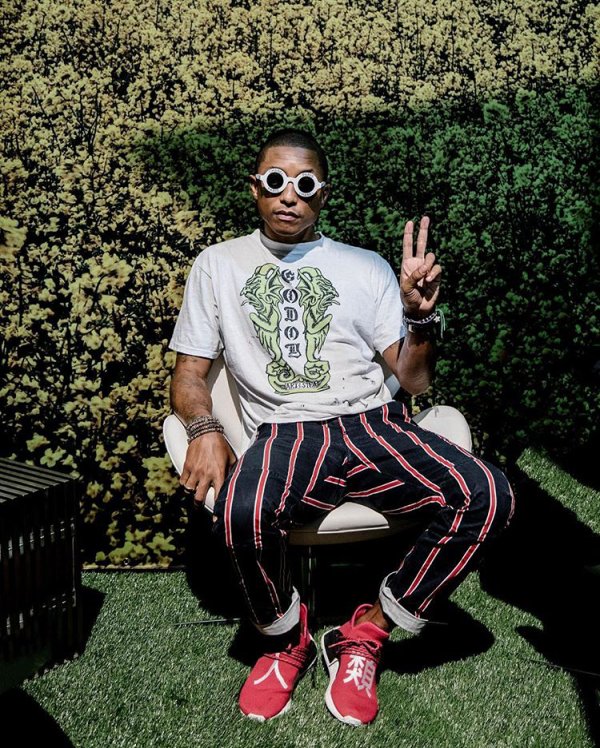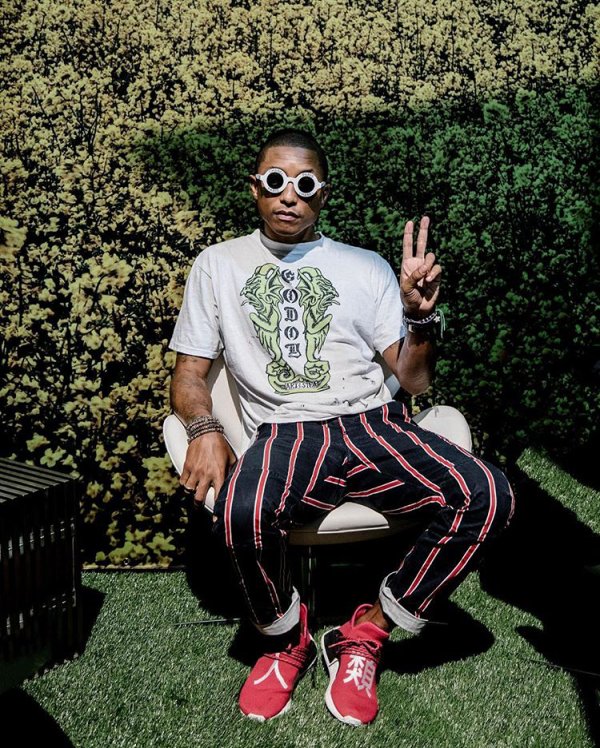 Photos by Jerod Harris, Pharrell, G-Star RAW, Artmurri, ComplexCon, Adidas Originals. This past May, it was announced that Pharrell would join the inaugural ComplexCon as the cultural director and host committee chair. There were going to be plenty of surprises, appearances, and events involving the super producer. And Pharrell definitely delivered. On the first day, he debuted his new G-Star RAW Elwood X25 collection at the brand's installation.

The line included various patterned and printed jeans. Later that afternoon, he joined activists, members of the MHA Nation, a reservation near Standing Rock, and Complex executive editor Alex Gale for a panel at Adidas' booth. Pharrell, who was launching the holiday line for his Hu Collection for adidas, spoke about the protest against the Dakota Access Pipeline—a cause he's supported for a while.
*onsmash.com
*n-e-r-d.skyrock.com
*instagram.com/bia
*instagram.com/i_am_other
*complex.com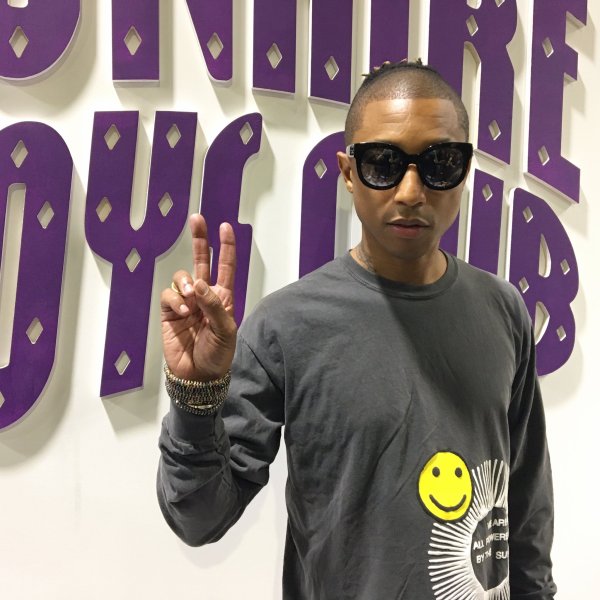 "I feel connected to this," he said. "I'm seeing my own culture go through something similar right now in the streets. I don't want you to feel sorry for them, because they don't feel sorry for themselves. There's so much beauty there, but it's a really complex place." The best surprise came that night, when Pharrell joined Kid Cudi on the Smirnoff stage to perform their single, "Surfin.'"
Mike Will Made It With Pharrell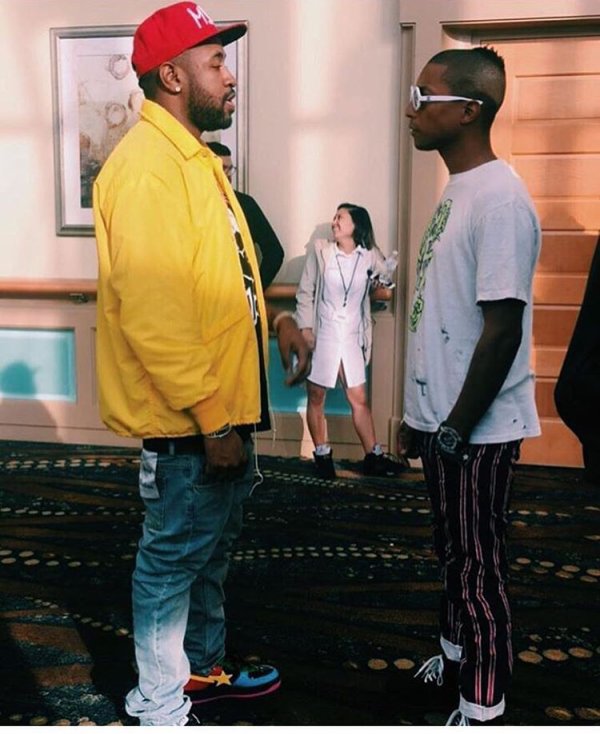 But that wasn't all. On the second day of ComplexCon, he kicked things off by presenting an iamOTHER showcase at the Pigeons & Planes stage presented by Infiniti. Watch The Duck, Bia, Buddy, and Kap G all performed in front of a huge crowd. "I'm the head of iamOTHER and ComplexCon," he said during his introduction.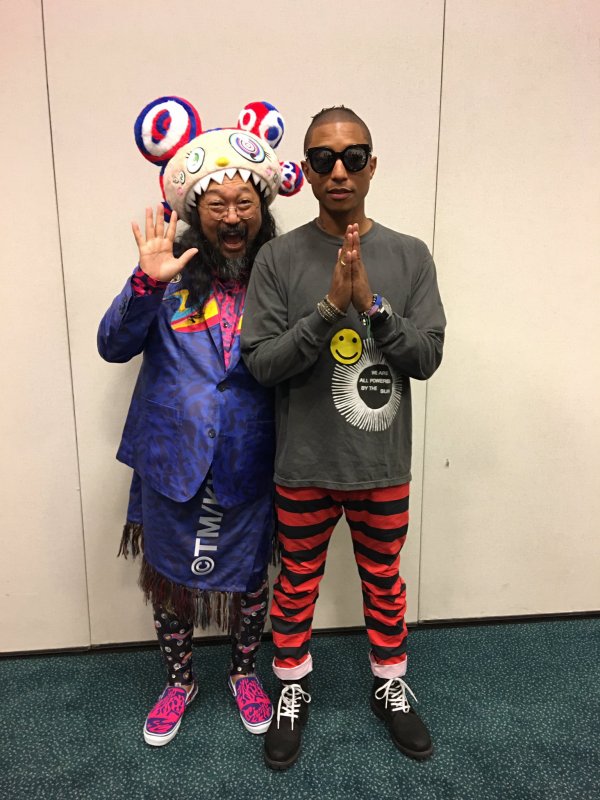 Pharrell also stopped by Beats by Dre's installation with Takashi Murakami, host committee member, to present the limited edition Murakami x Pill. He ended the day with a live taping of his Beats 1 Radio show, OTHERtone, with Scott Vener and Snoop Dogg, who he joined on stage later that night to perform "Beautiful" and "Drop It Like It's Hot." All in all, Pharrell definitely made ComplexCon a must attend.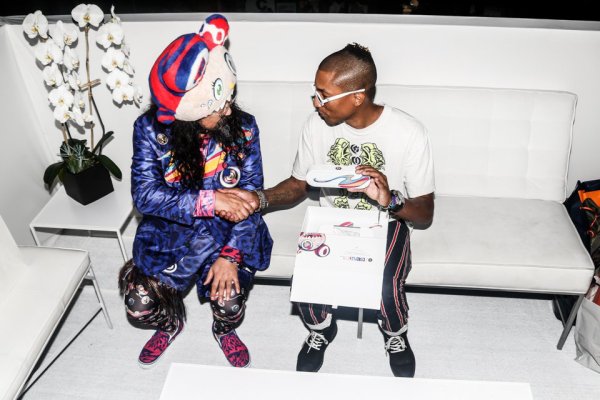 The G-Star RAW Elwood X25 Collection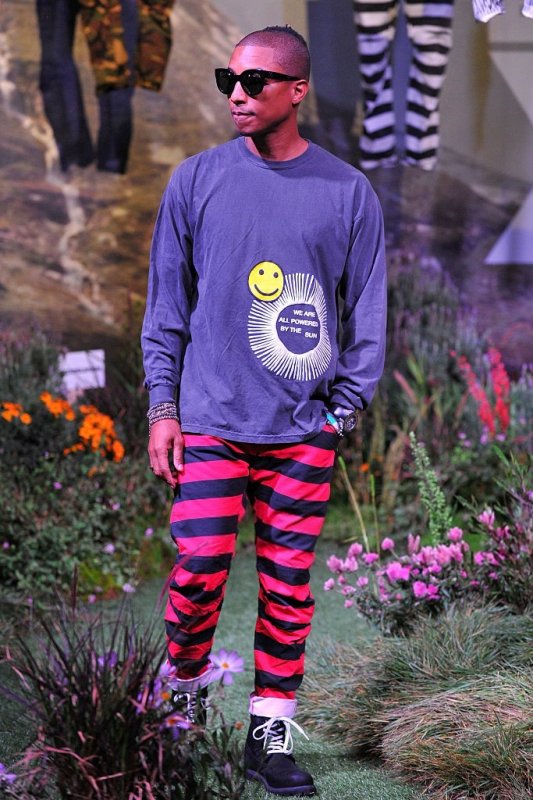 Months after announcing he's the new co-owner of G-Star RAW, super producer/fashion god Pharrell Williams finally unveils his first official offering with the well-respected Dutch designer clothing label. Early next year, Skateboard P will be dropping off the "Elwood X25" Collection which includes a slew of multi-colored, printed, plaid-checkered and camo jeans. Skateboard P's G-Star Raw Elwood X25 offering will be available early next year in-store at select G-Star flagship retailers and also over at the brand's online shop. Stay tuned for more info and products shots coming very soon.