Behind The Scenes Of Pharrell Williams' Chanel Bag Commercial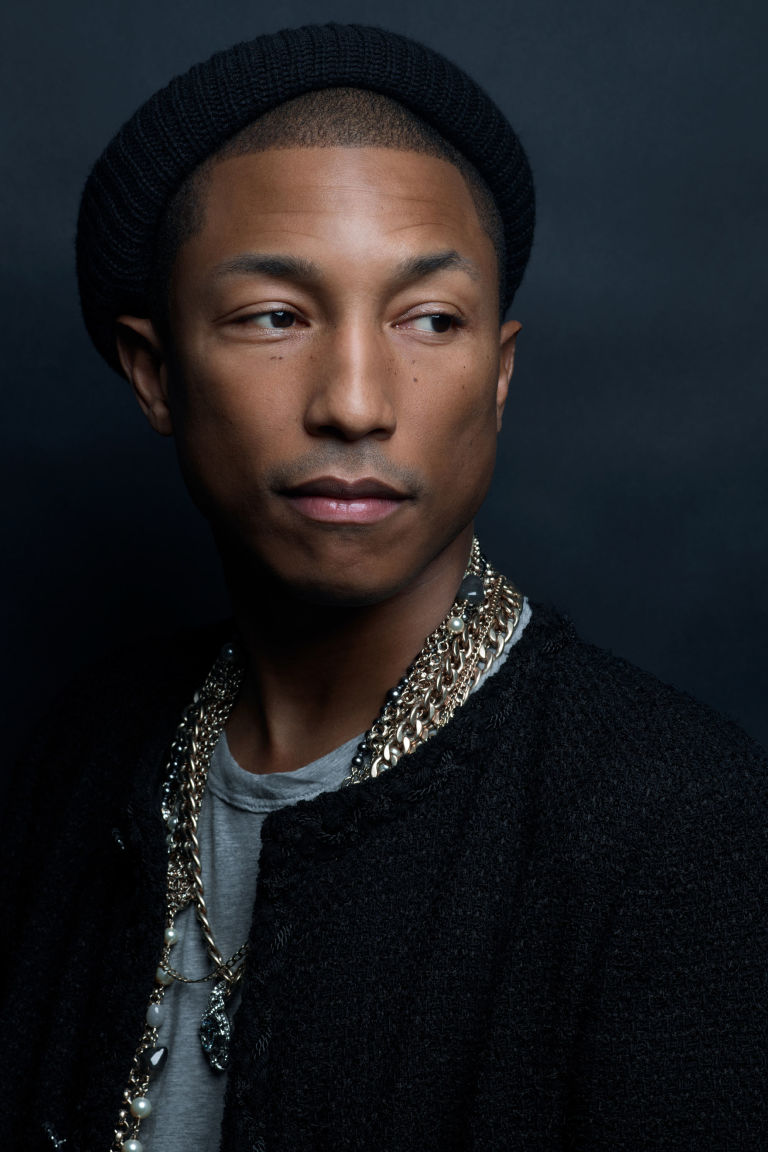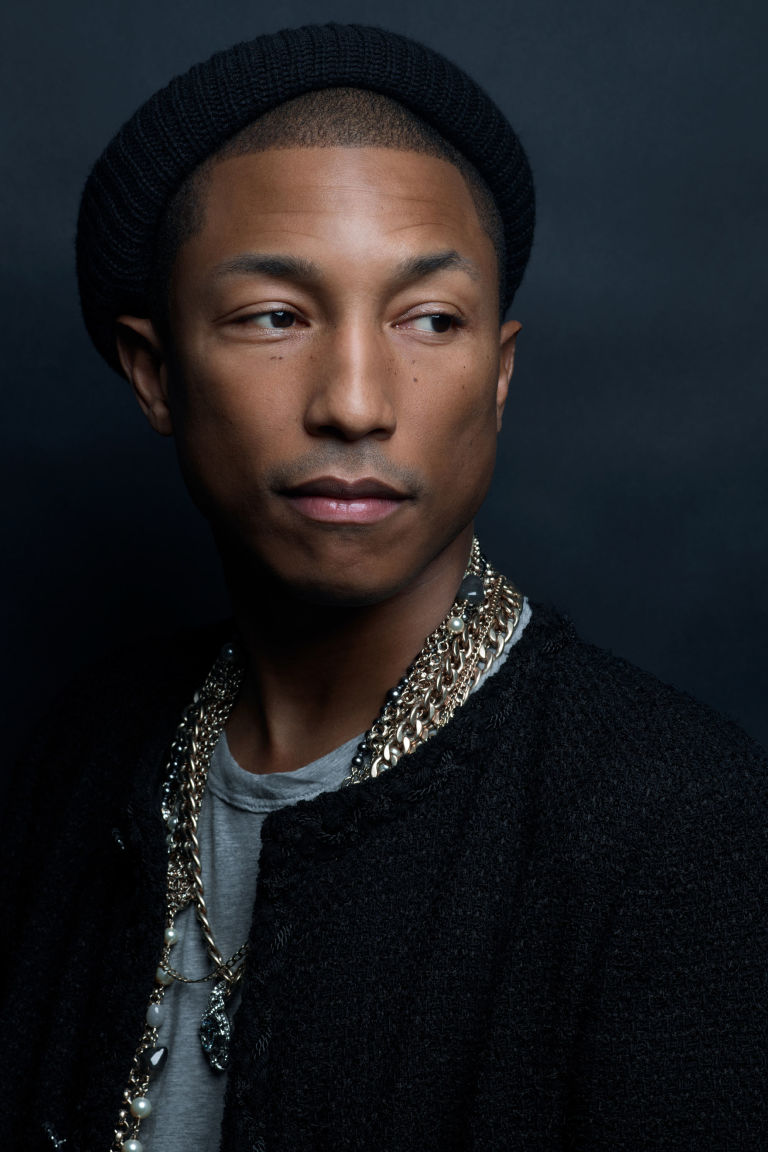 Pharrell opens up about how he relates to the character he plays, Following the release of Cara Delevingne and Kristen Stewart's campaigns this month, the full Chanel Gabrielle film starring Pharrell Williams was released on Monday. And now, the singer has let us in on some behind-the-scenes secrets. "The guy I play in the movie is a guy who is probably really into Chanel, a lot like who I am right now," he says.
"He walks into this place looking for someone, or looking for some people. No one's there and if he's going to have fun, it will be his way. So I can relate to the character a lot. I think I'm playing myself." In the cryptic film, Pharrell walks into a room looking for people, but no one is there, so he starts playing around on the equipment before a young boy with 'Gabrielle' written on his hand appears, and then very quickly disappears. Shot by Antoine Carlier, it's eerie to say the least. Watch it below if you haven't already.

In the behind-the-scenes video, the singer also talks about how "honoured" he is to be a part of something celebrating Gabrielle 'Coco' Chanel. "It's safe to say the Gabrielle has unconventional style and taste," he says. "I love that there's always this consistent thread of poetry in the cause and reasoning for her dong these things and making these pieces."