Pharrell Williams & Co. United On Earth Day For Annual Farm Animal Protection Benefit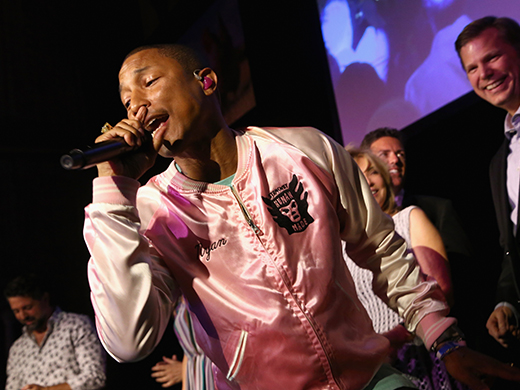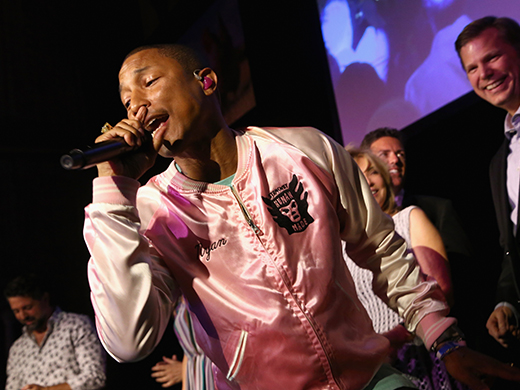 Pharrell Williams boosted donations to the Humane Society of the United States at a fundraiser on Saturday (22Apr17) by offering attendees the chance to perform as his backing singers. The Grammy Award-winning musician was booked as a headliner for the HSUS' To The Rescue Gala held at the Paramount Pictures lot in Los Angeles, and Pharrell decided to help officials raise a little more cash on the night by inviting a few guests to join him onstage to belt out his smash hit Happy – for $25,000 (£19,550) apiece.

"I feel like I want to try something," he told the crowd at the bash. "If I can be so humble… but also have the audacity to see if we can raise more money." Five people took the singer and super-producer up on the opportunity, and helped him close out his three-song set with the theme tune for the animated film Despicable Me 2. Pharrell also performed his Robin Thicke collaboration Blurred Lines and Daft Punk's Get Lucky, which also featured Chic icon Nile Rodgers.
*humanesociety.org
*tv3.ie
*thewrap.com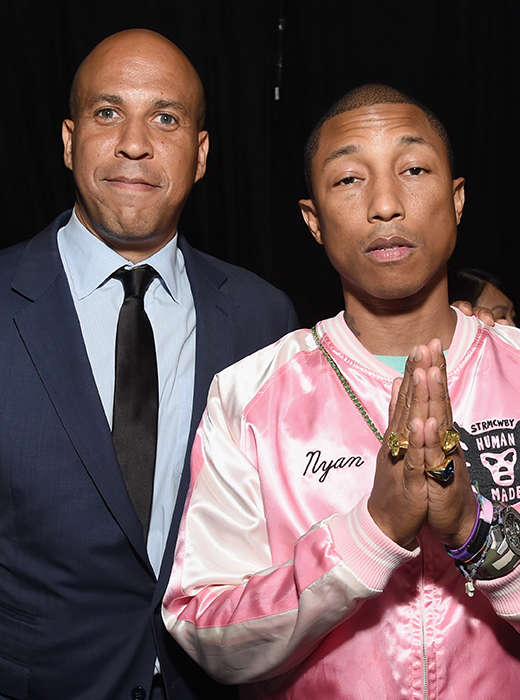 Guests at the To The Rescue Gala, timed to coincide with Earth Day on Saturday, included Melanie Griffith, Moby, Rooney Mara, Elizabeth Banks, and Ashley Olsen, and they all feasted on a vegan dinner as HSUS bosses honoured late singer Christina Grimmie and New Jersey Senator Cory Booker for their contributions to animal welfare, reports TheWrap.com. hanks to Pharrell's impromptu fundraising efforts, the annual event brought in a record $1.4 million (£1.1 million) for HSUS to help put an end to farm animal abuse.