Pharrell Williams At The Stockholm Symposium Brilliant Minds In Sweden (2017)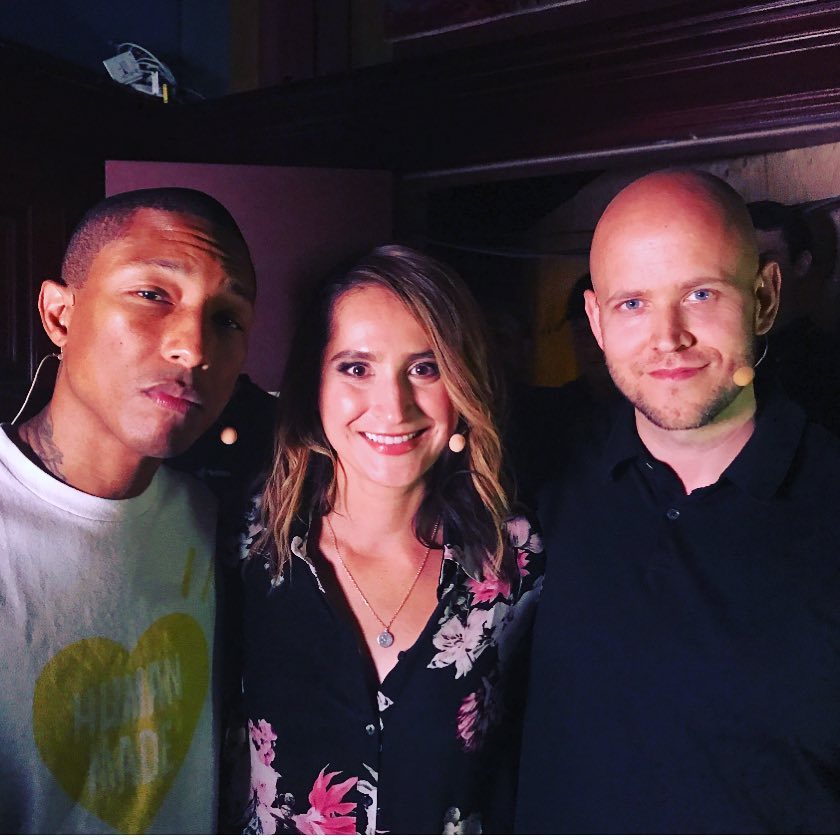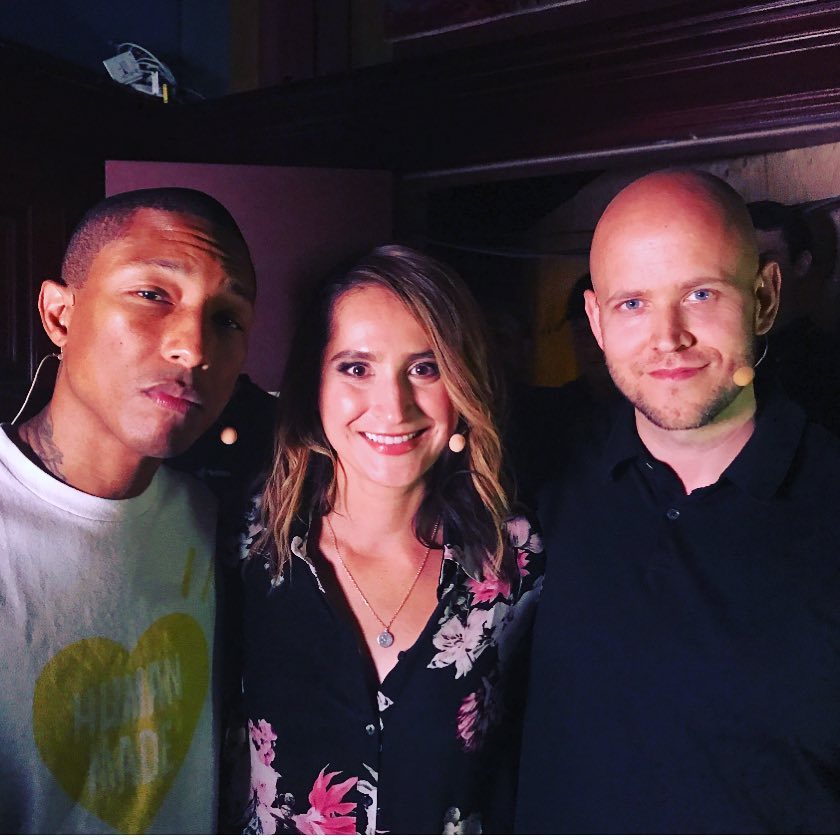 Pharrell Williams with Natalia Brzezinski (CEO of Symposium Stockholm) and Daniel Ek co-founder of Spotify and Symposium Stockholm.

Pharrell, Jeff Koons and Elon Musk's mom are just some of the stars visiting Stockholm for Brilliant Minds – get a sneak peek inside the super-exclusive event. Brilliant Minds, the flagship event of the 10-Day Long Festival Symposium Stockholm, is currently taking place in the Swedish capital. This year saw an epically star-studded line-up of artists, entrepreneurs, chefs and visionaries take the stage at Vinterträdgården in central Stockholm.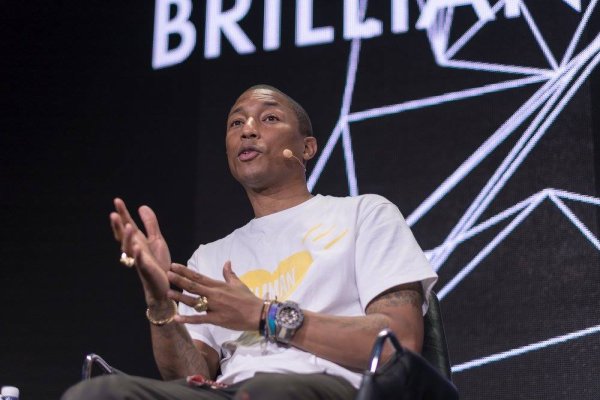 Aiming to explore the intersection between technology, music, innovation and fashion, Brilliant Minds was founded by Spotify's co-founder Daniel Ek together with Ash Pournouri, a famous Swedish DJ promotor. This year, visitors could listen to discussions ranging from Kimbal Musk's notion that "Food is the new Internet" all the way to Daniel Ek's fireside chat with Pharrell Williams centering on tolerance, dignity and the future of the music industry. The theme of this year's conference is 'Numanity', and "the story and values that will drive the future of how humans will relate to technology and how technology will change the definition of humanity," says Symposium's website.
*nordic.businessinsider.com
*instagram.com/nataliabrzezinski
*instagram.com/michellekadir
*n-e-r-d.skyrock.com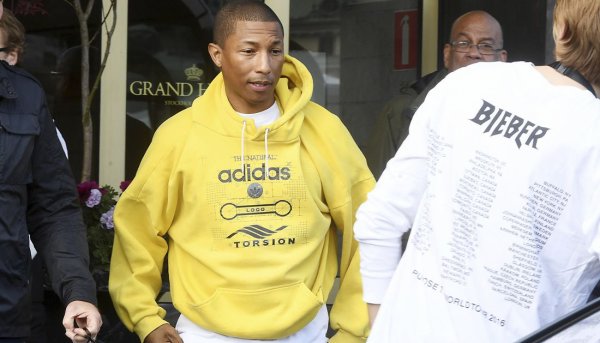 So what is Symposium Stockholm?
"Created in 2015 by Ash Pournouri, Founder of At Night Management and Spotify's Founder Daniel Ek, Symposium Stockholm is a week-long (this year running 7-17 of June) festival for creative individuals with powerful ideas to come together and experience a creative home, at the intersection of tech, music, fashion and innovation,".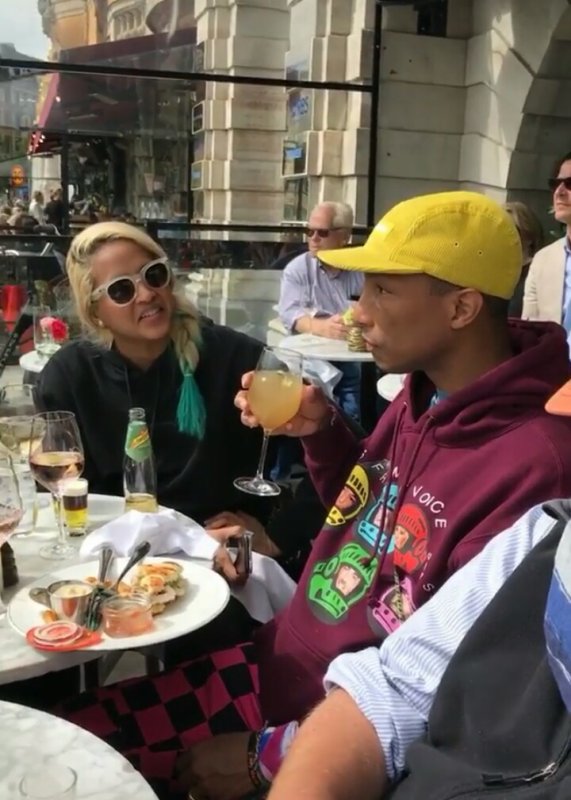 The various events that make up Symposium Stockholm are:
Brilliant Minds – tech-meets-culture conference
Summerburst – music festival
EAT Stockholm Food Forum – a conference about the future of food
Polar Talks – "An international series of inspiring talks and lectures on cutting edge topics. Artists, scientists, creatives and opinion makers coalesce around the central theme of "The Power of Music."
Polar Music Prize – an annual music award that was founded in 1989
Denniz Pop Awards – an award ceremony that in honor of the late Swedish pop music innuendo Denniz Pop. Recognizes outstanding Swedish music.