Pharrell Williams Releases 'Yellow Light', Reveals Five New Tracks On Despicable Me 3 OST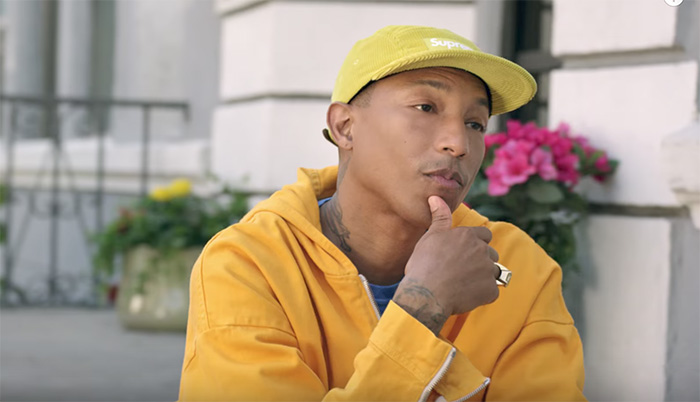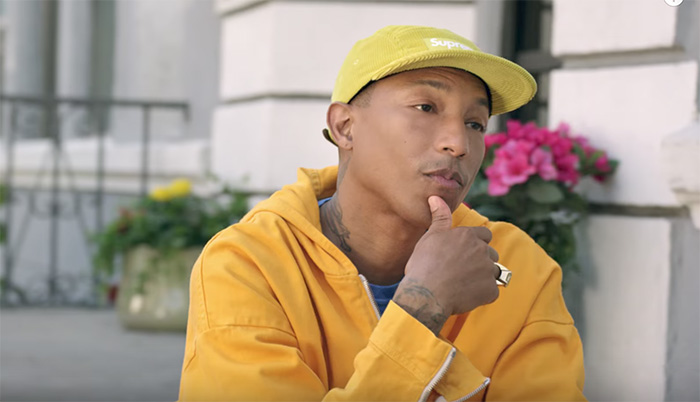 Pharrell released the joyful single "Yellow Light" on Friday (Jun. 9), and now premieres its playful music video. In the three-minute clip, Pharrell takes a stroll on a sunny day, but is soon followed by a group of virtual Minions. The Minions collect bananas during the journey, and soon after The Neptunes producer finds himself walking into the arcade game where he faces off against Balthazar Bratt, the film's evil villain.

The animated film Despicable Me 3 will hit theatres later this month on June 30. One week prior (Jun. 23), fans can purchase the motion picture soundtrack, executive produced by Pharrell Williams with 5 new Pharrell tracks, check out the video above and the Tracklist below to Despicable Me 3 OST available June 23rd, get 'Yellow Light' now on iTunes.


Despicable Me 3 OST (2017)
01 – Pharrell Williams – Yellow Light
02 – Pharrell Williams – Hug Me feat. Trey Parker
03 – Michael Jackson – Bad
04 – A-ha – Take On Me
05 – The Minions – Papa Mama Loca Pipa
06 – Pharrell Williams – There's Something Special
07 – The Minions – Tiki Tiki Babeloo
08 – Pharrell Williams – Freedom
09 – Pharrell Williams – Doowit
10 – Nena – 99 Luftballons
11 – Madonna – Into The Groove
12 – Pharrell Williams – Chuck Berry
13 – Pharrell Williams – Fun, Fun, Fun
14 – Pharrell Williams – Despicable Me
15 – Heitor Pereira – Despicable Me 3 Score Suite
16 – The Minions – Malatikalano Polatina
Despicable Me 3 (Official Trailer) (2017)