Hunter & Gatti x Woollier x Pharrell Williams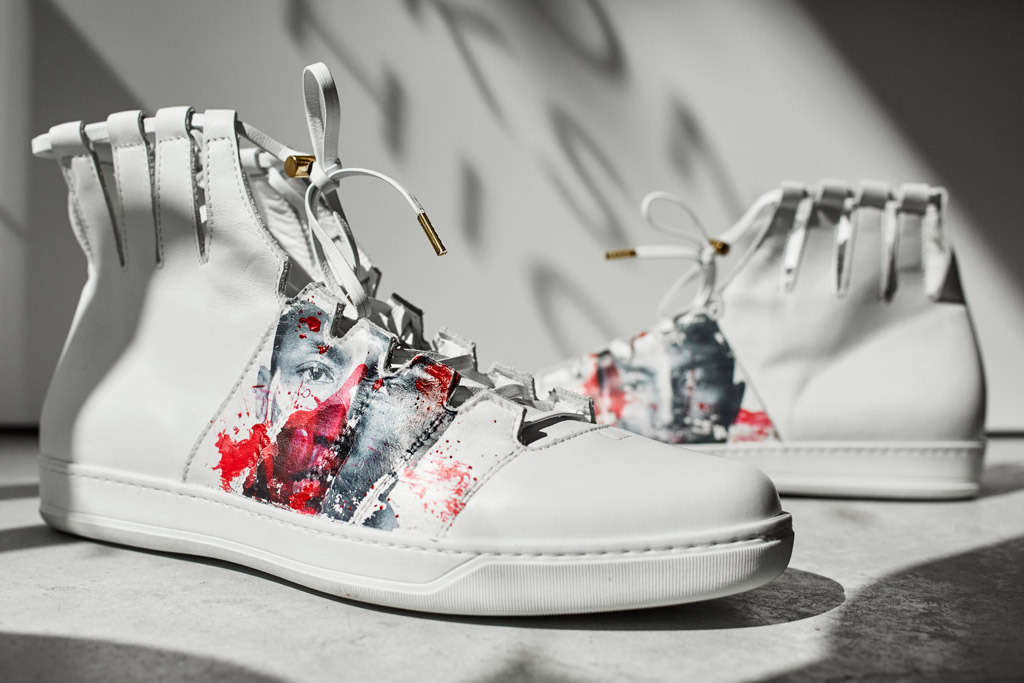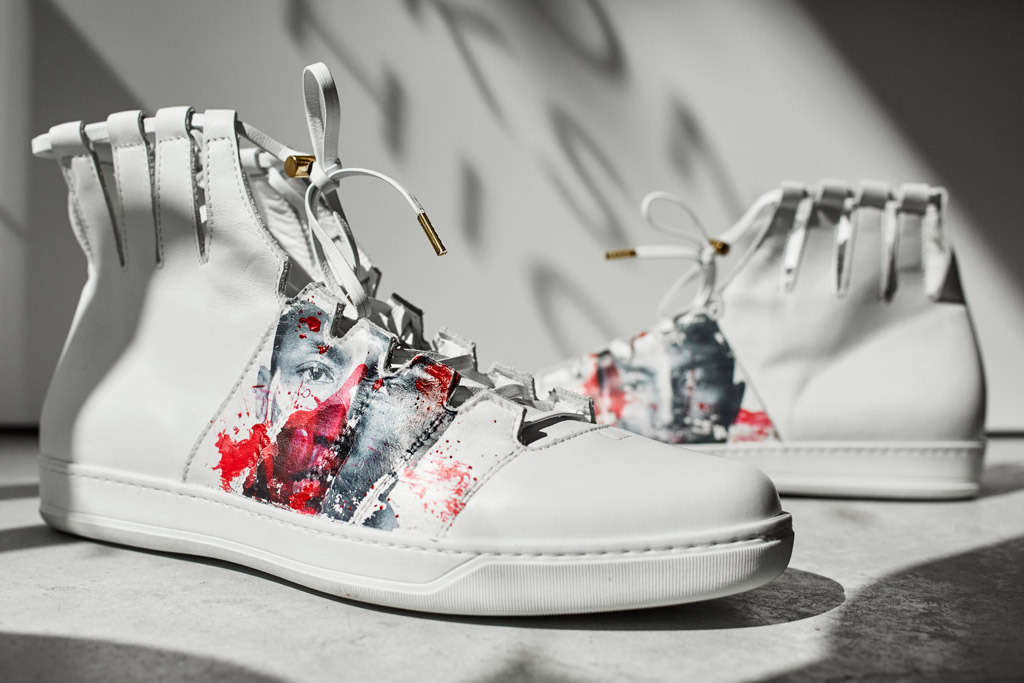 Creative duo Hunter & Gatti, known for their work as art directors and photographers, have joined forces with Woollier, a new atelier in Los Angeles that specializes in Italian-made sneakers, for a one-of-a-kind signature sneaker featuring a painted likeness of Pharrell Williams. The sneaker will be auctioned off later this year as a fundraiser for amFAR, an organization founded in 1985 that's dedicated to ending AIDS through research.
The one-of-a kind sneaker — Wollier's signature Royal high-top — features exclusive hand painted artwork of Pharrell Williams inspired by a photo shot by Hunter & Gatti for a GQ editorial when Willliams was Man Of The Year in its British edition. The art work was done by using a traditional hand-applied leather transfer process and then treated for a vintage effect.