Pharrell's New Adidas Designed Retro Outfit : Don't Be Quiet Please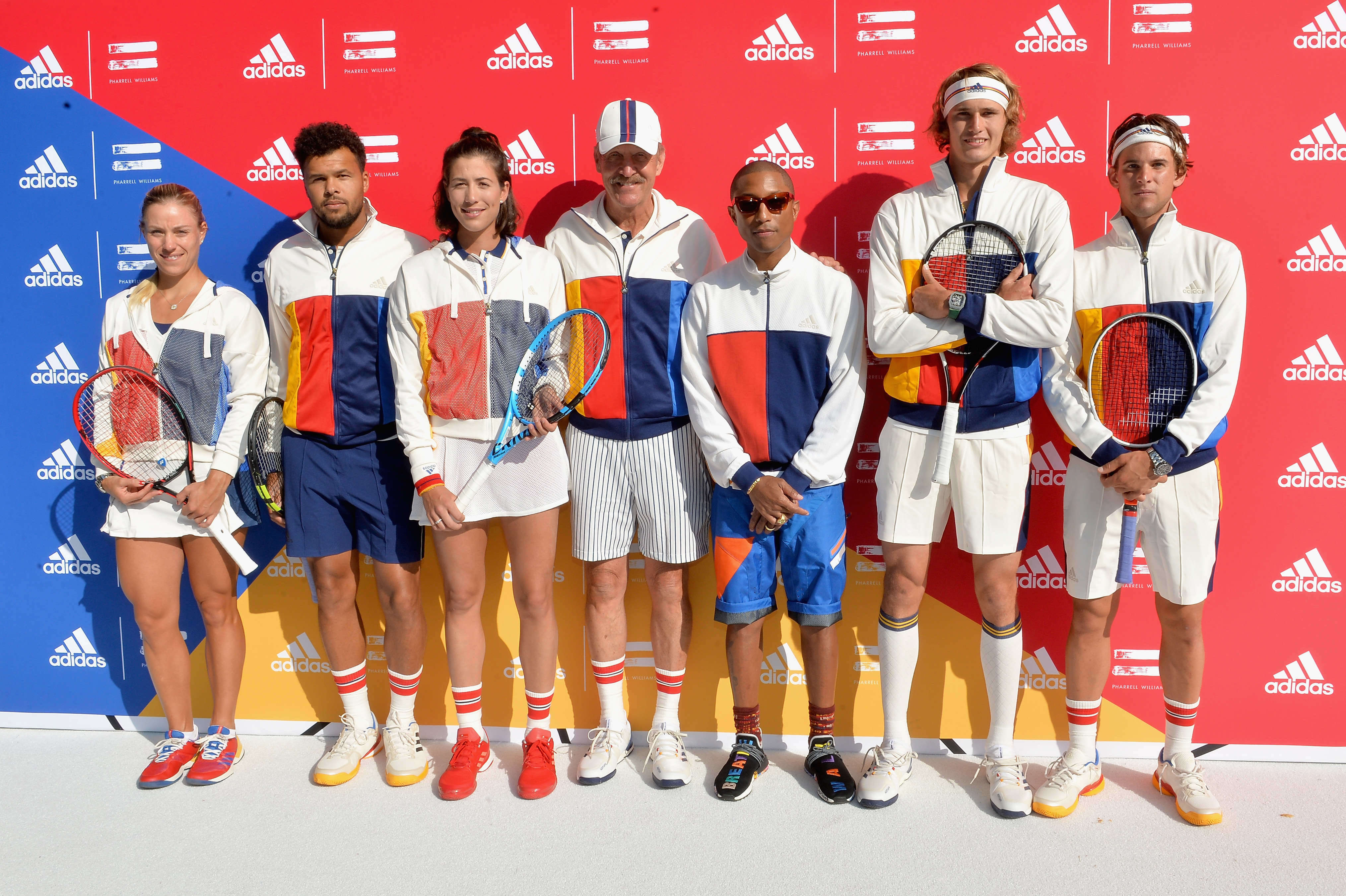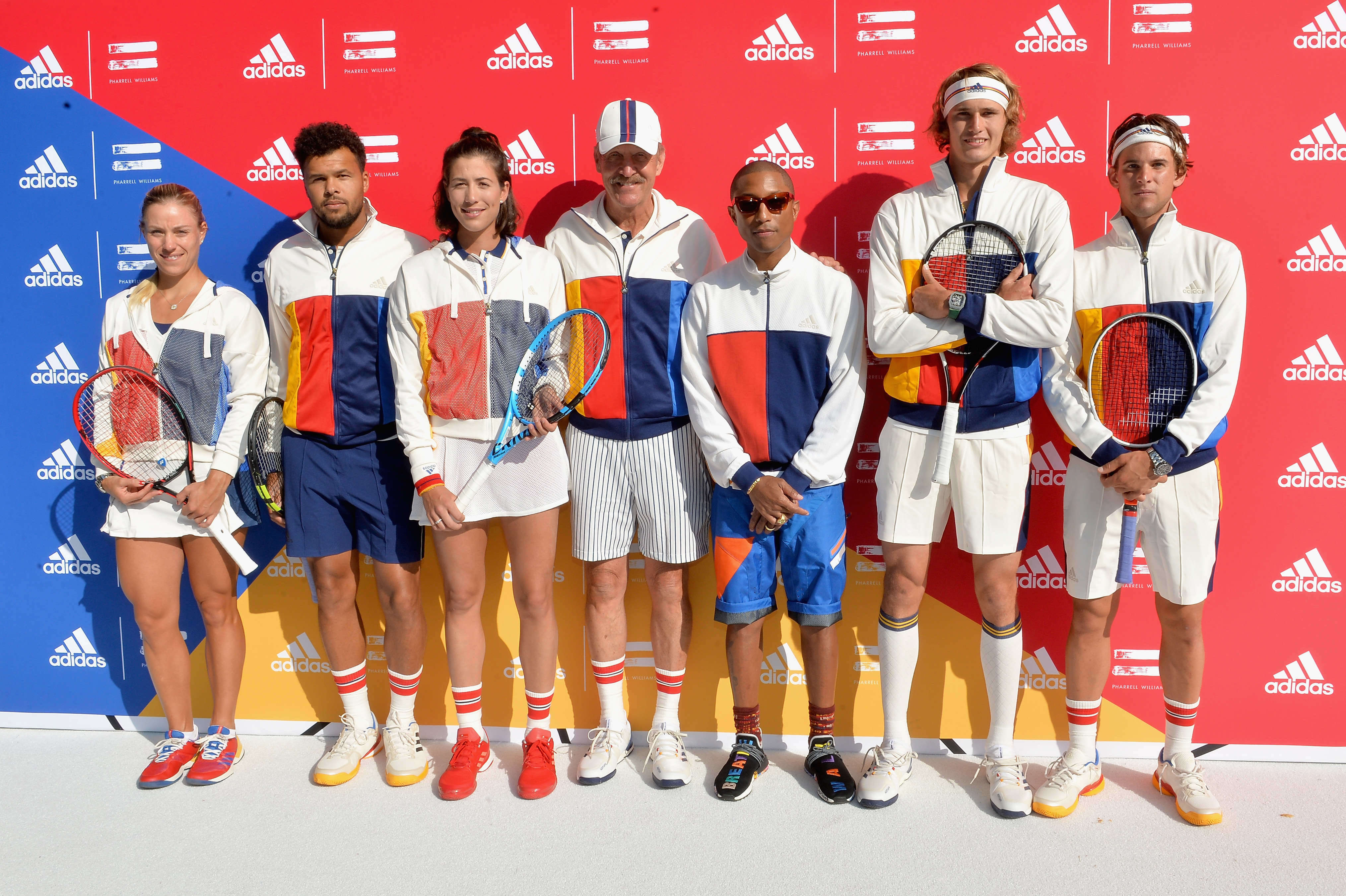 You can't underestimate the power of positivity—especially in today's world. This Monday, when the US Open kicks off, many of the tournament's favorites, including Garbiñe Muguruza and Jo-Wilfried Tsonga, will take to the courts in colorful uniforms designed by Pharrell Williams for Adidas. Inspired by the retro colors of the '70s, the outfits are unlike any others you'll see at Arthur Ashe stadium.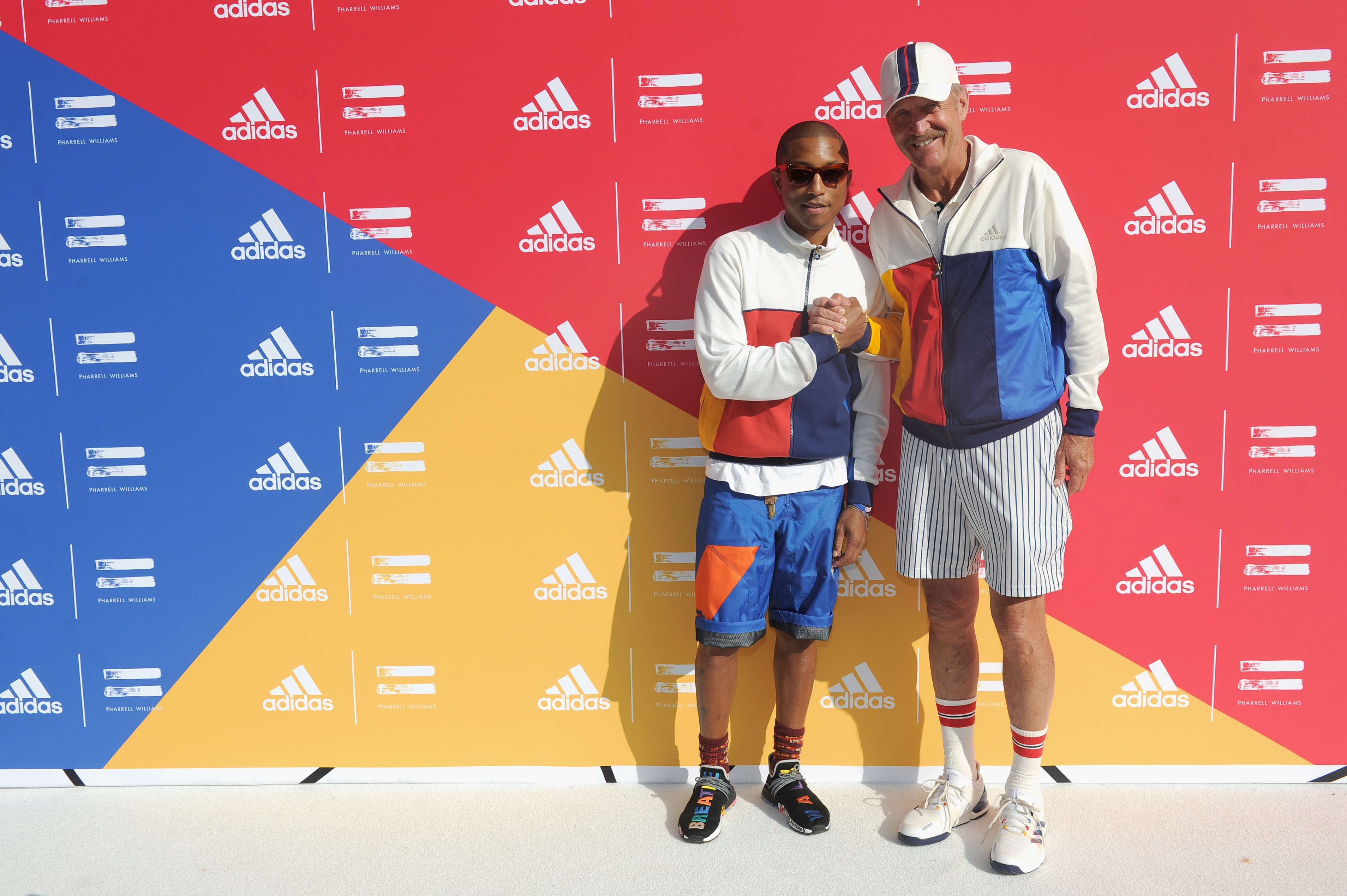 They have a sort of nostalgic sexiness and a vibrant, groovy feel—at an event for the release today, the lithe Sascha Zverev was turning heads in his knit polo, short shorts, and a Bjorn Borg-esque sweatband. Think Richie Tenenbaum-meets-Stan Smith. "I love this," the women's singles frontrunner (and recent Wimbledon champ) Garbiñe Muguruza told me, standing in her on-court ensemble of a knitted minidress and knee socks. "It's retro and it's a throwback. I feel so cool with the different colors—and the socks. I like to have bright colors and to feel feminine on the court. I think it's a good combination."
Thank you to the Harlem community for the love at the #adidaspharrellwilliams launch with @stansmithonline and the @adidastennis athletes! pic.twitter.com/CiDHYzOXA3

— Pharrell Williams (@Pharrell) August 28, 2017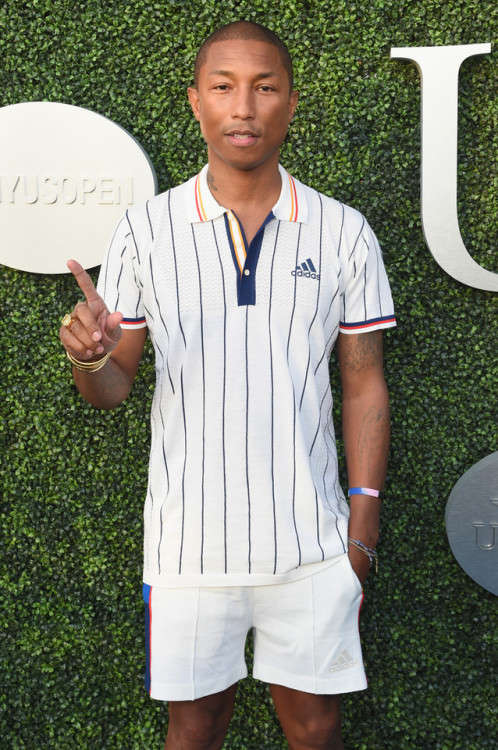 "The silhouettes that were very popular in the '70s were very strong," said Williams, clad in his Adidas track jacket and Céline sunglasses. "I haven't been able to get past that. They're just so cool. When you look at Wes Anderson films and where he pulls from. From the colorway to the silhouettes, I'm definitely inspired."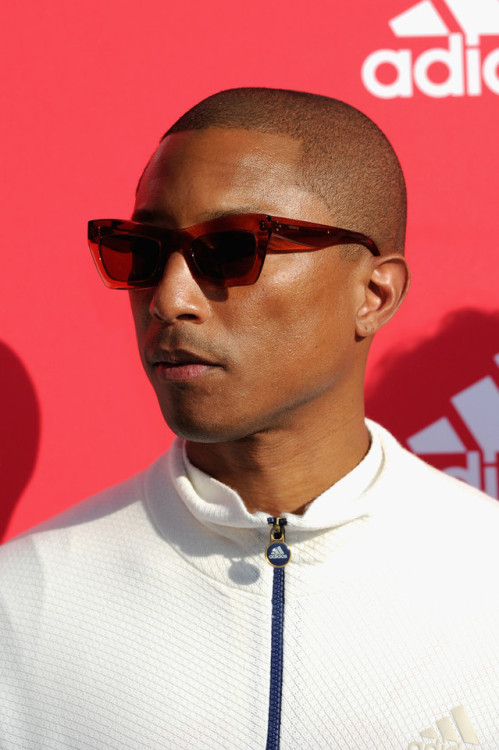 For the multi-hyphenate musician, the collection is the latest in his longstanding partnership with Adidas, which has borne many covetable sneaker styles and apparel pieces. "This really started because I wanted to do more with Adidas in the performance world and just get in and see how I could help out," he said. "Tennis was always so interesting to me because it's such a sophisticated scoring system that took me so long to understand and figure out. It actually took Stan Smith explaining it to me.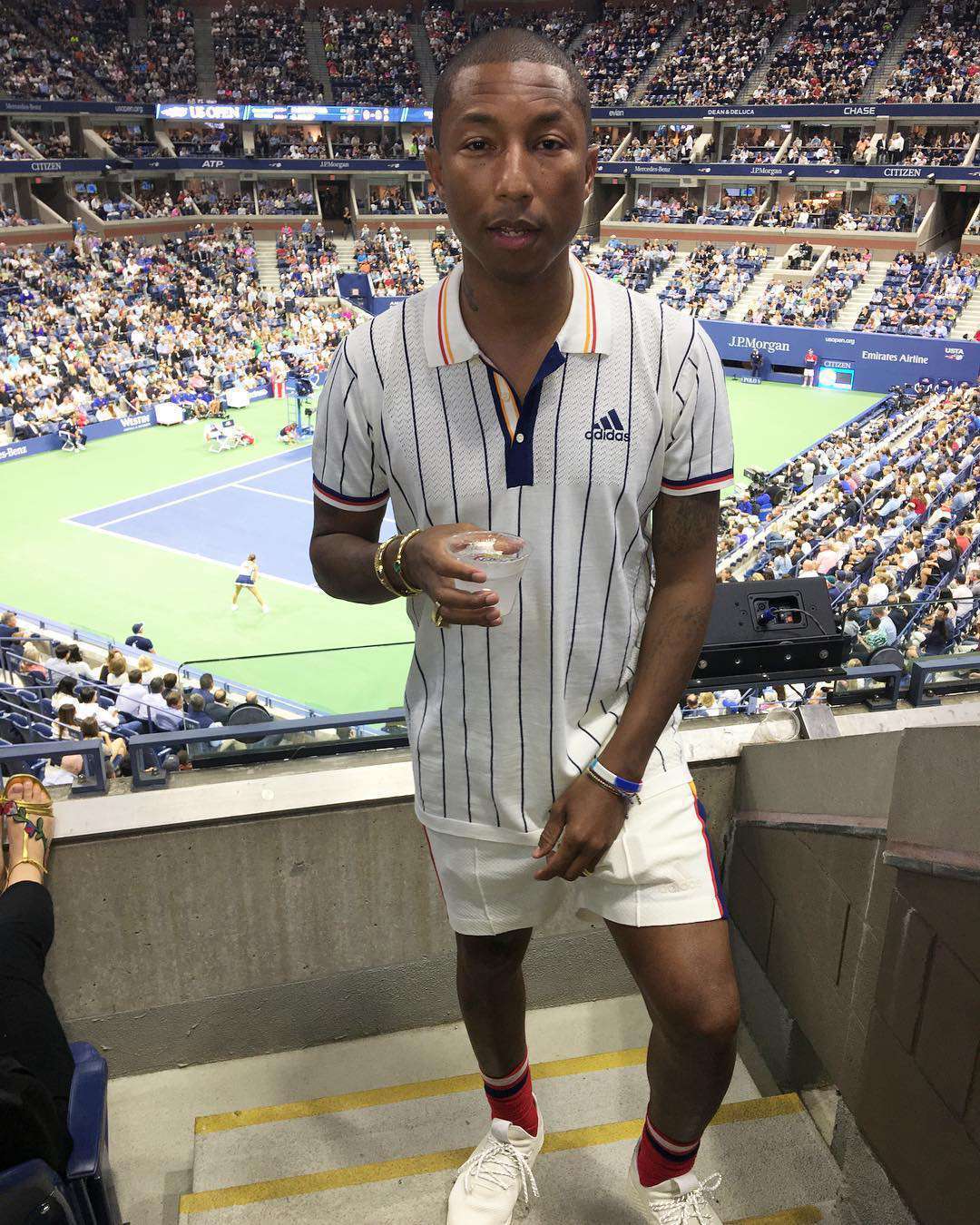 It's so interesting that one of the terms for a score [a zero] is the word love. As you know that's something that us, in this country, we need badly. Empathy and love are at a deficit right now. I think that this opportunity couldn't have come at a better time because we get to weave in these necessary messages." The messaging continues off the court. Today, Williams and Adidas announced a partnership to restore a tennis court with the New York City Parks Department and provide scholarships for kids with the non-profit, Horizon.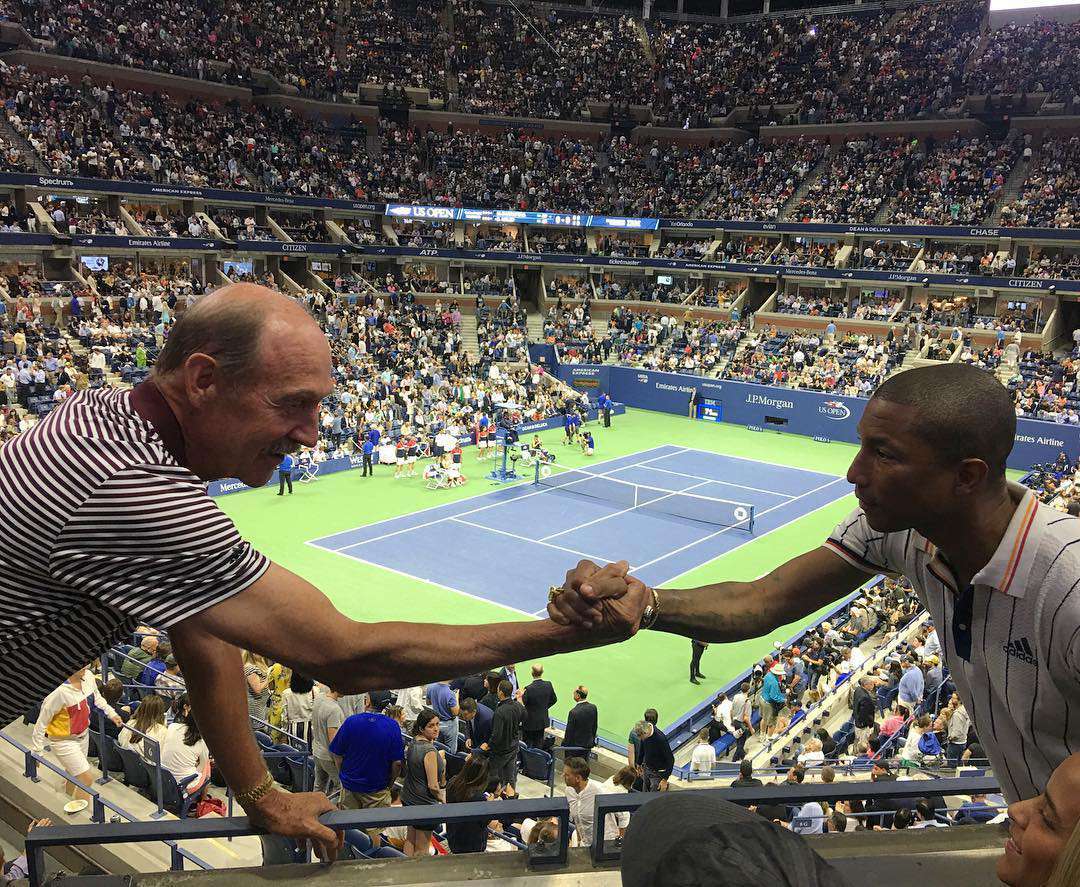 Williams and Adidas are also launching a city-wide campaign called Quiet Please—note the strikethrough—that will put referee chairs around New York City on August 28 and encourage visitors to get up there and speak their minds. It's a play on the announcement that kicks off every tennis match with a social activism angle. "We don't want you to be quiet," he began, noting that the message he wants to share personally is "the need for empathy."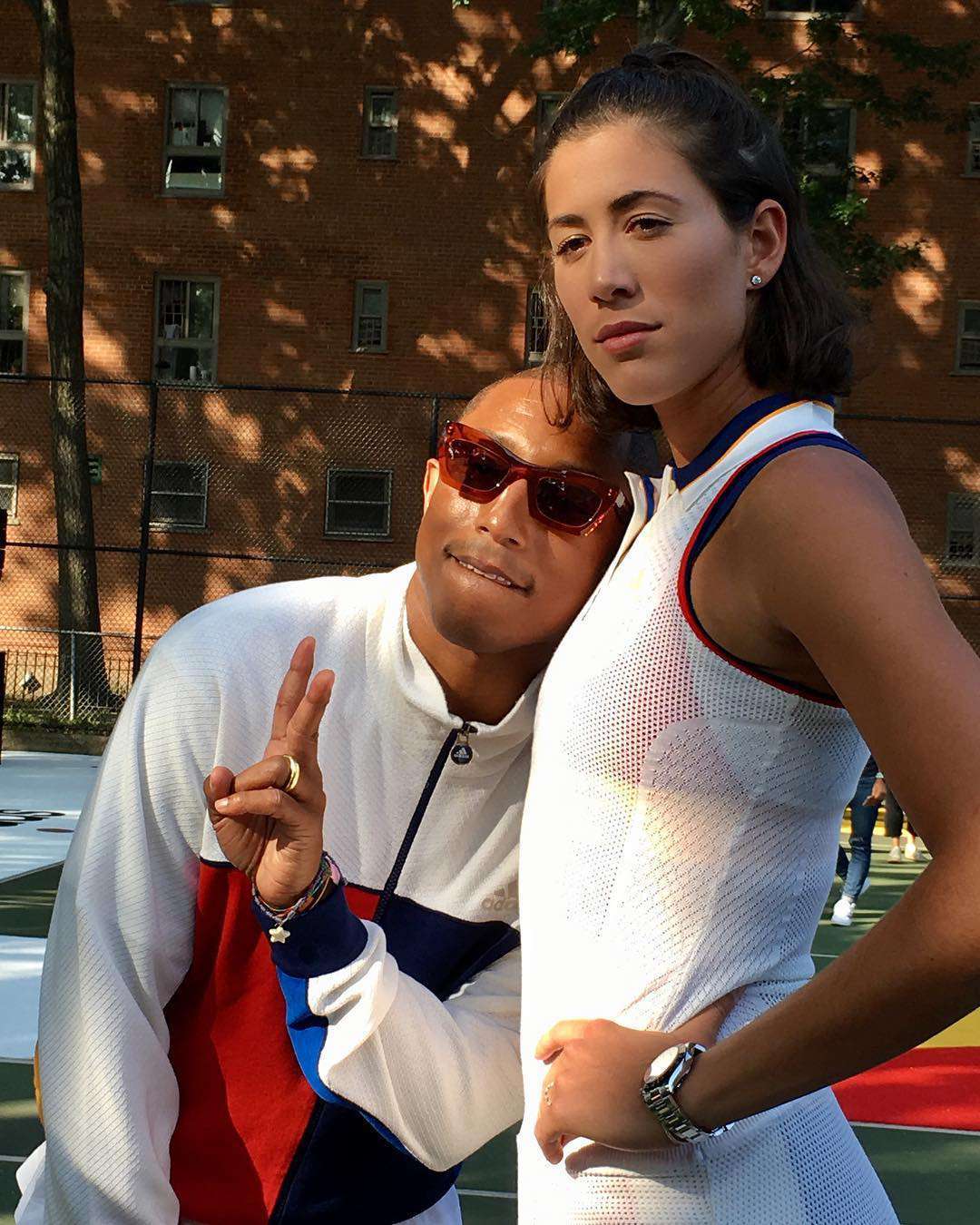 "There are so many people who really want to elevate our species, and then there are people who are just not thinking about the bigger picture. They're thinking about themselves, and they're thinking about things that refer to them or their families, but they have no idea that we need empathy, we need love, we need unification. We need unity."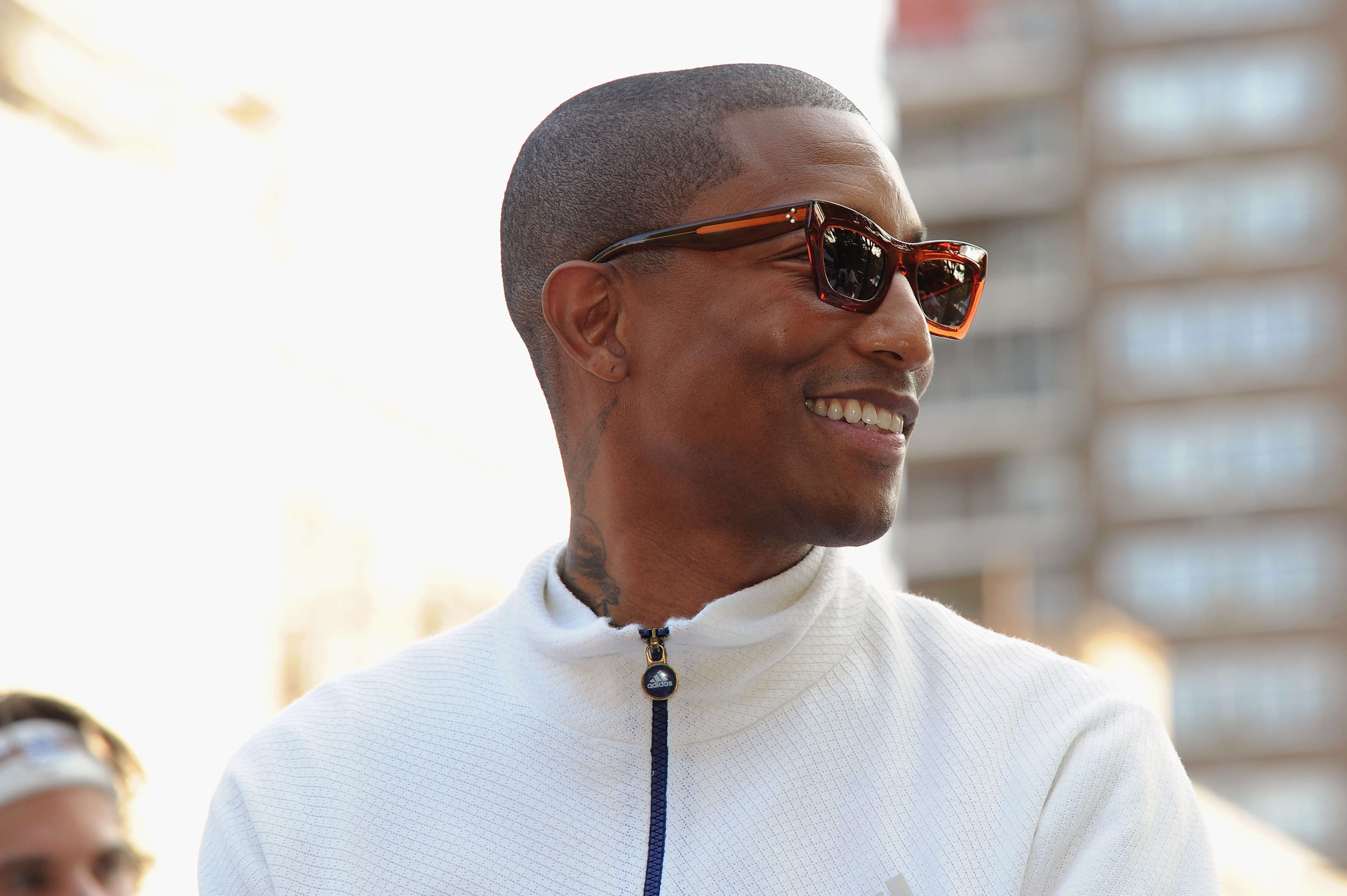 Seeing Williams engage with children gathered around him at Harlem's Frederick Johnson tennis court, it was hard not to feel the love. Muguruza wants to share it too. "If we push for the children to know tennis, they have the chance to like it," she said, noting that she began playing at three-years-old. "I love to play and I love what it brings to me. It's such a healthy life, and to me it means everything."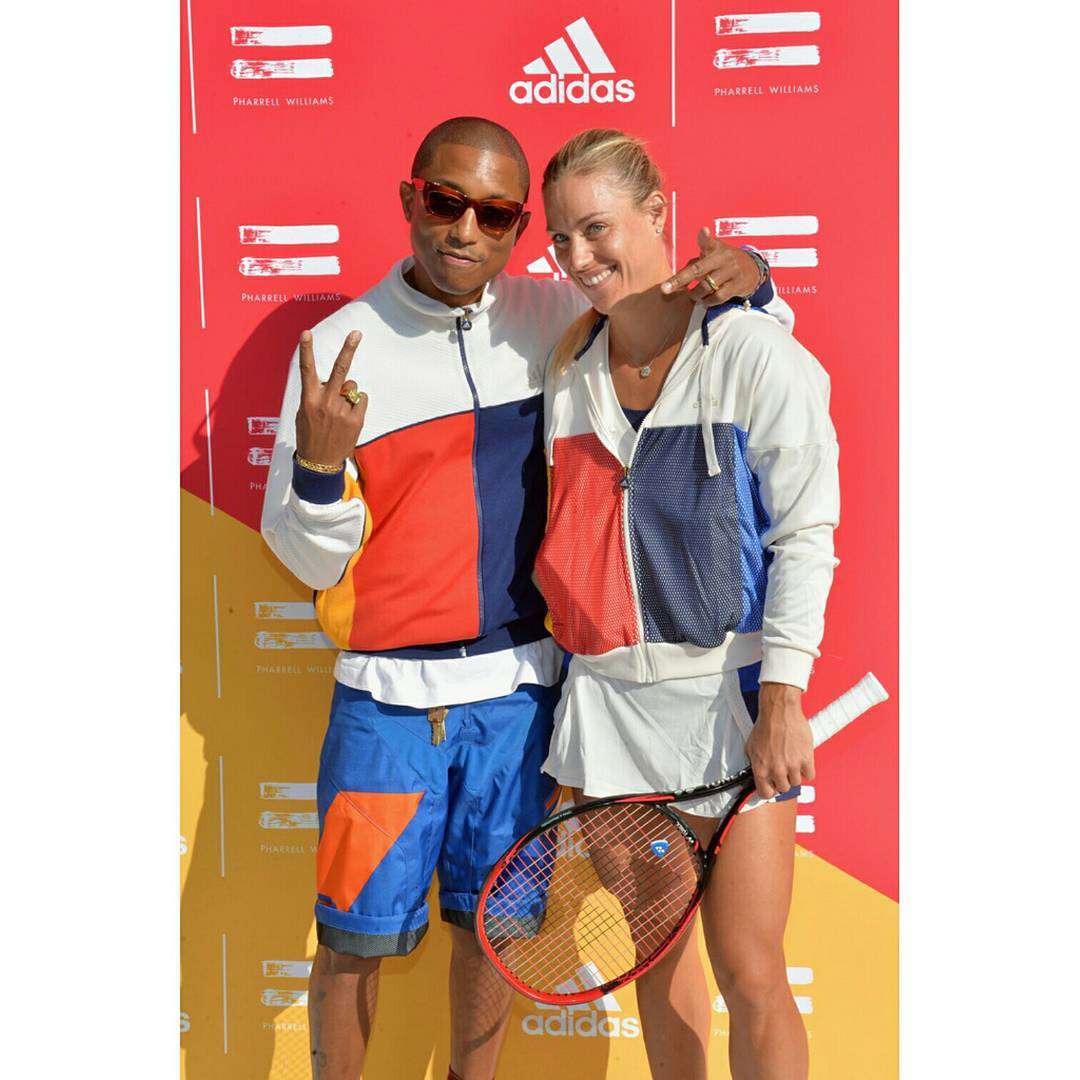 For fans looking to add some retro good vibes to their lives, a main collection of Williams-designed pieces is already in Adidas stores, and an additional performance range will drop on August 31. When it comes to the tennis itself, Williams joked, "I don't even know that I could return a serve, to be honest with you. I'm probably better at juggling tennis balls." His favorite piece then? "That sick fanny pack, it's so necessary." Looking at the crowd gathered at the Adidas event today, it seemed the style has already taken off. Just remember to wear it cross-body.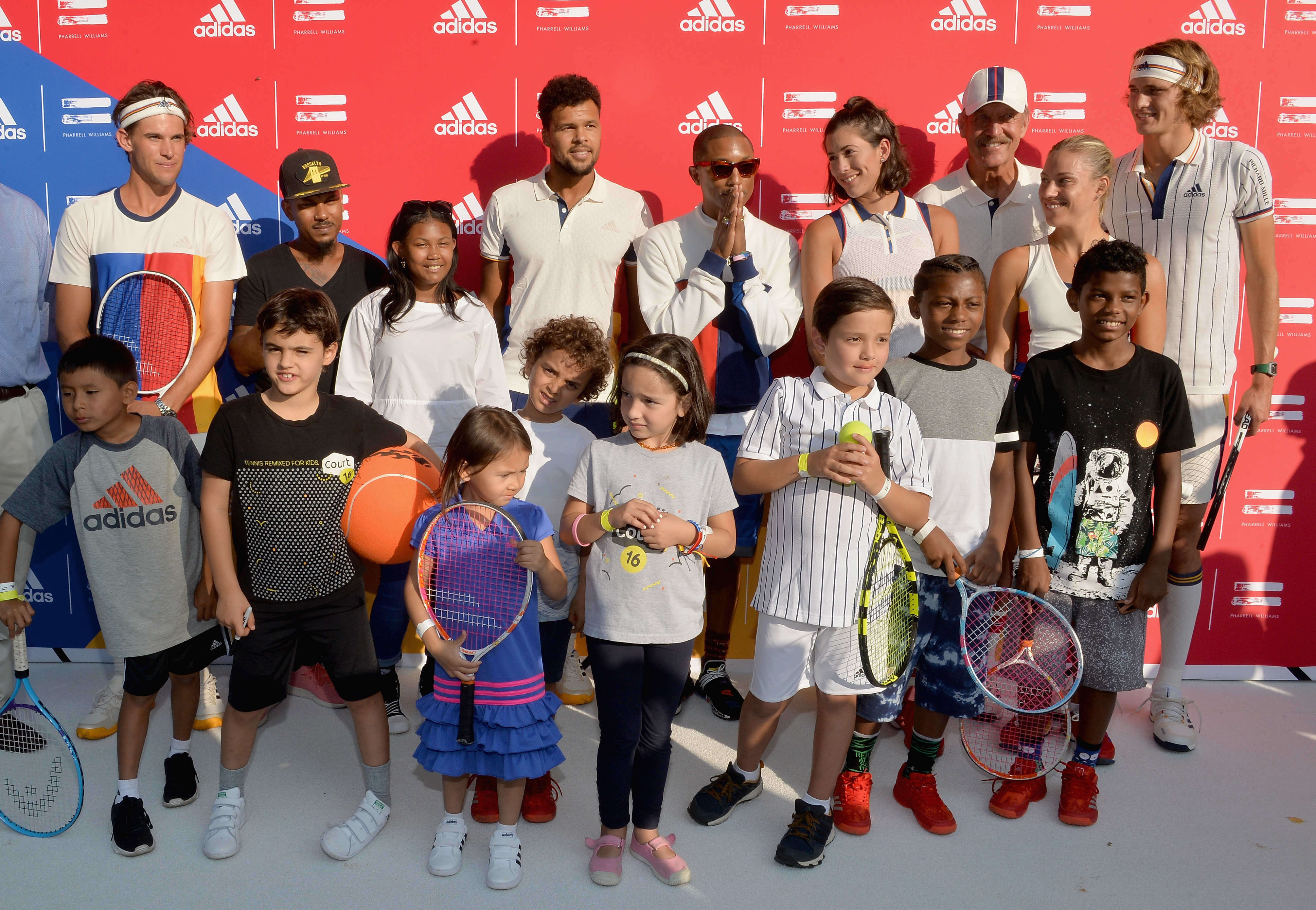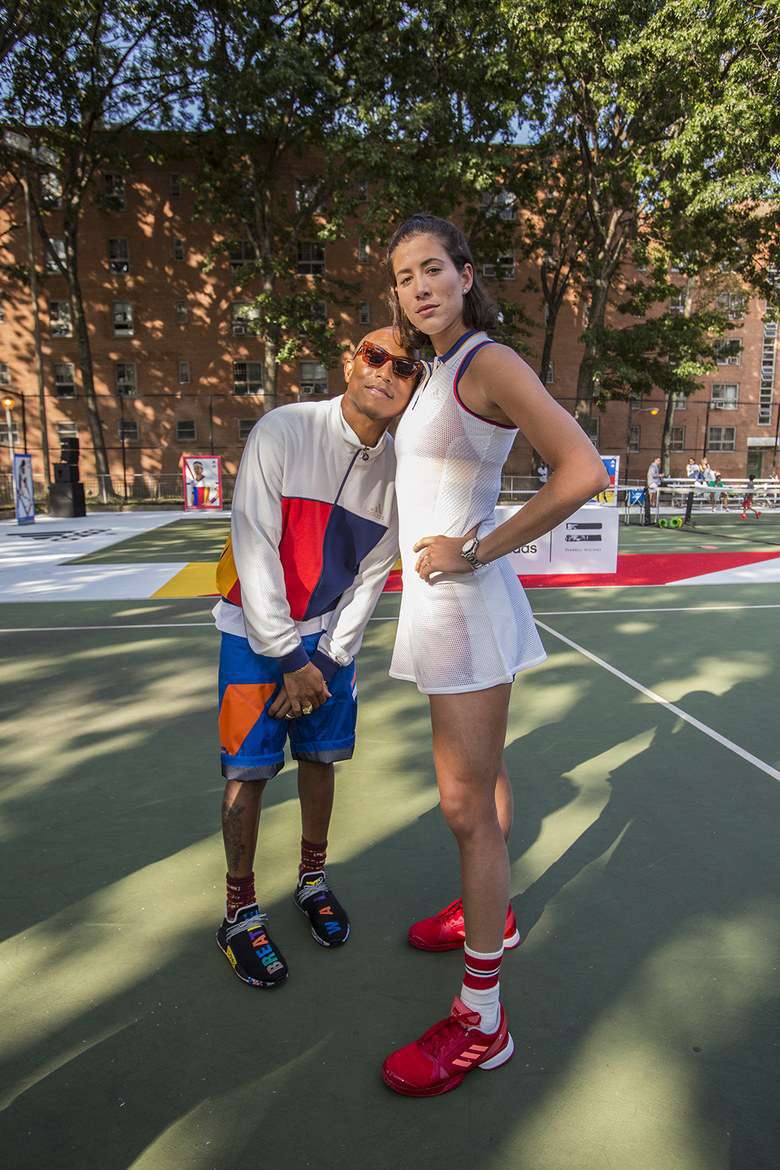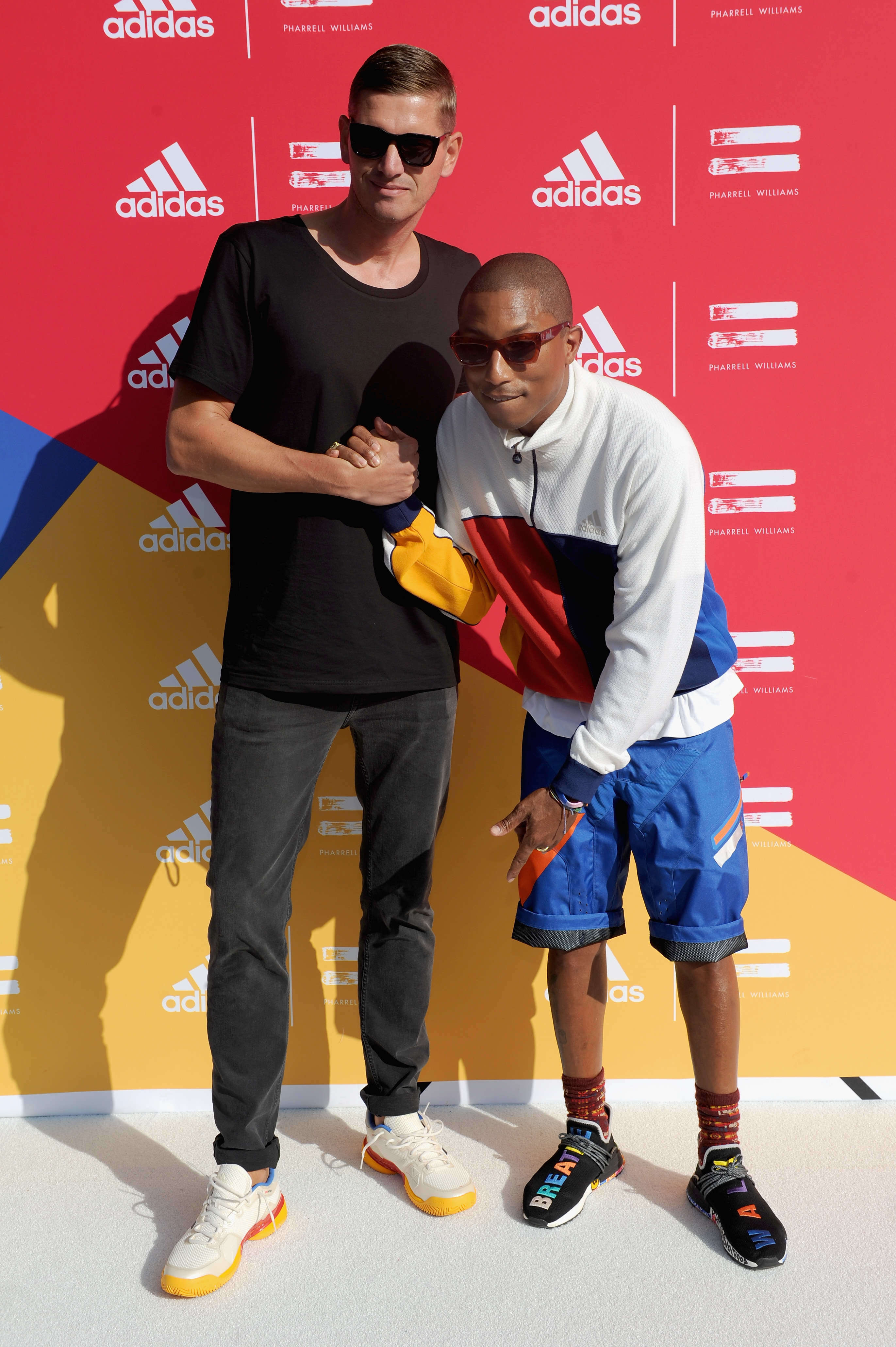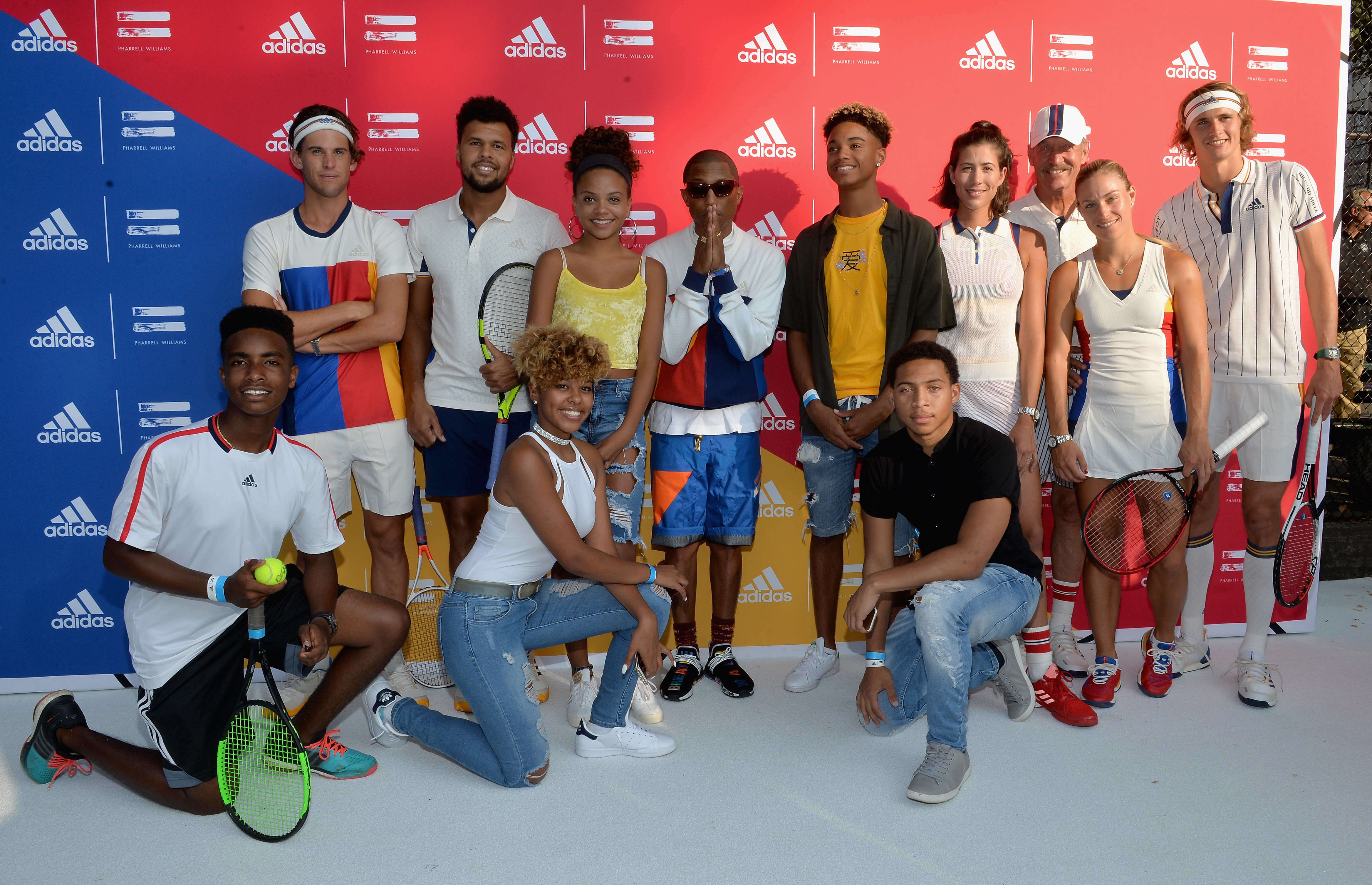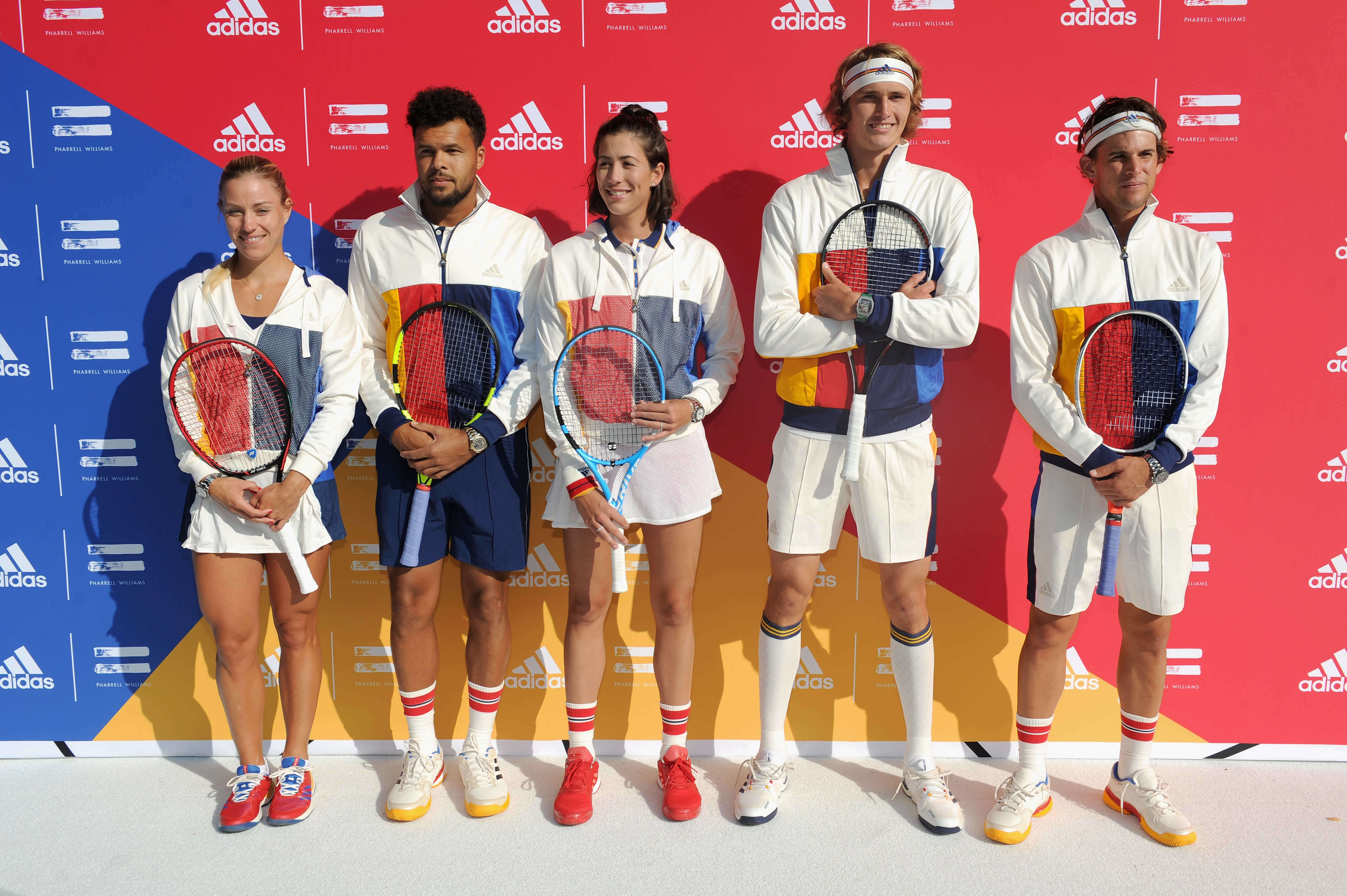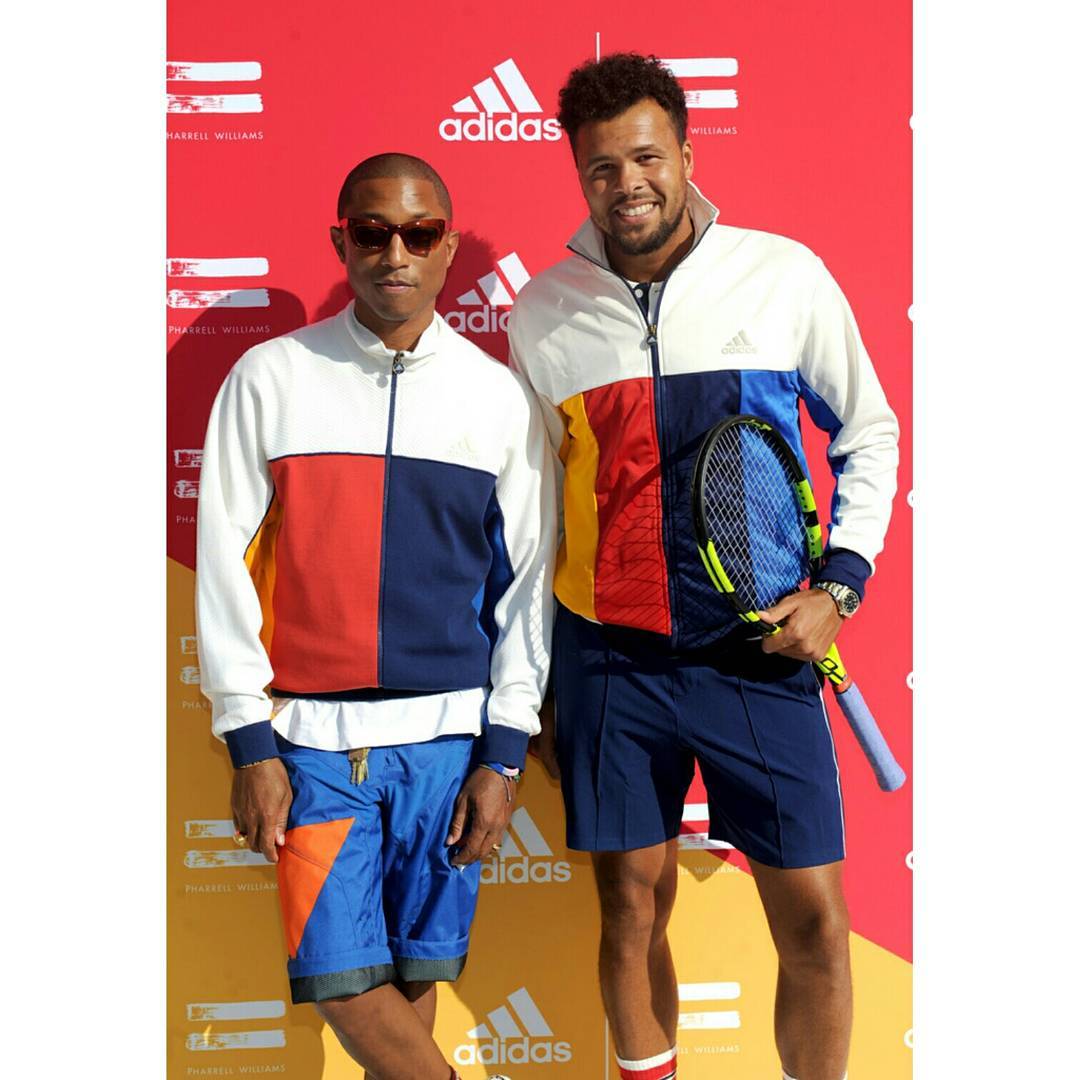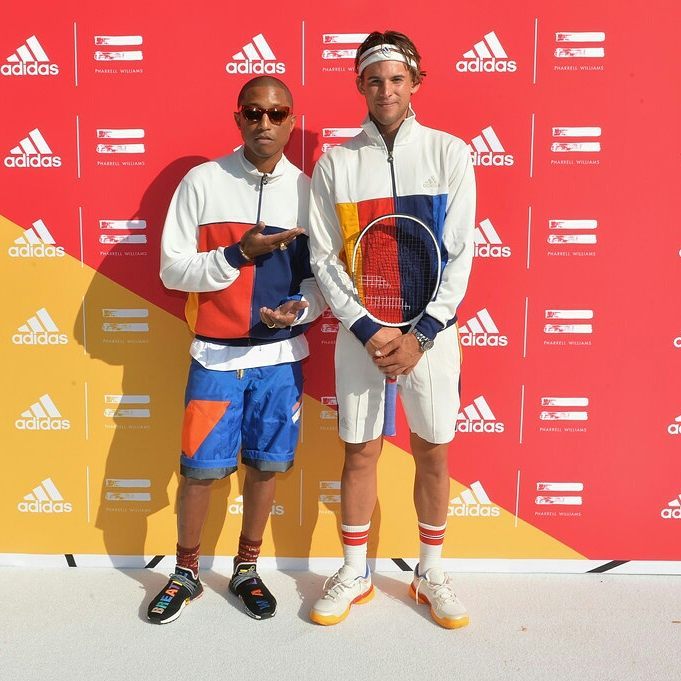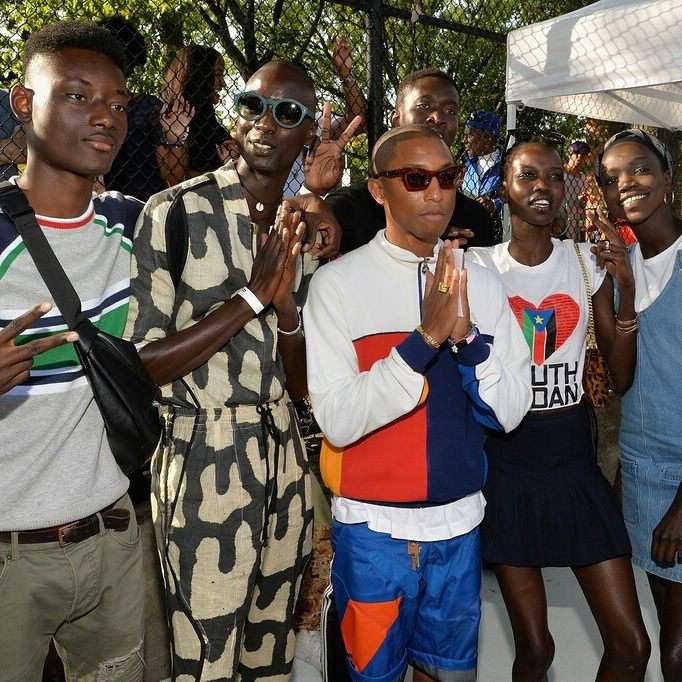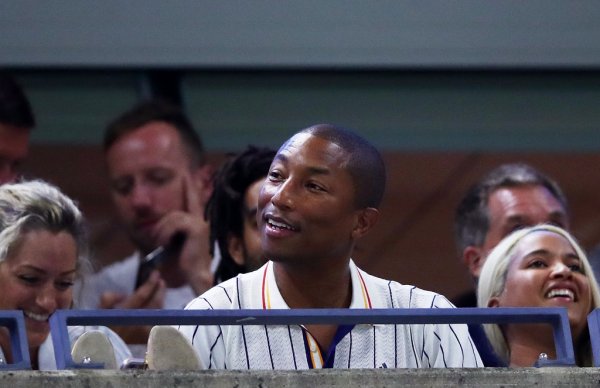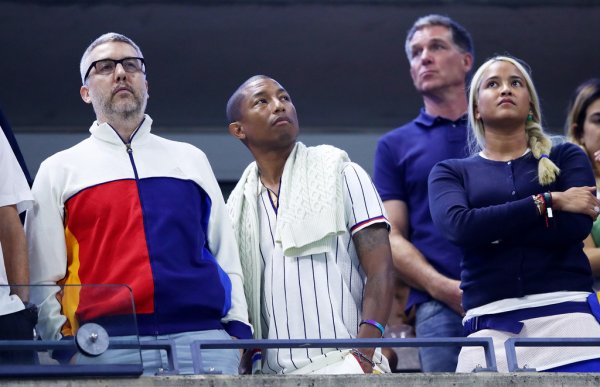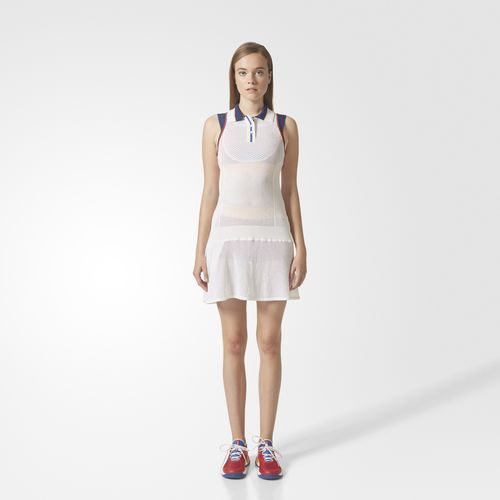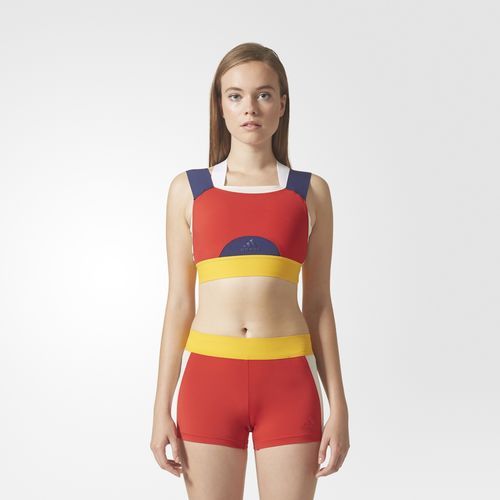 Sascha Zverev talks about his high socks and outfit designed by @Pharrell Williams pic.twitter.com/29AKcHuM9q

— That Dude (@cjzer0) August 29, 2017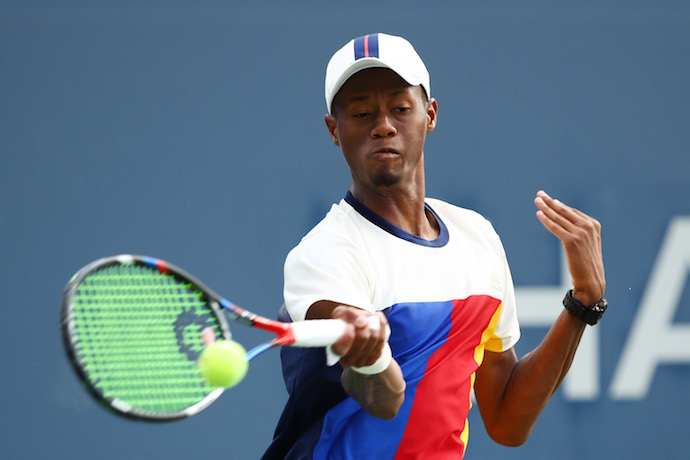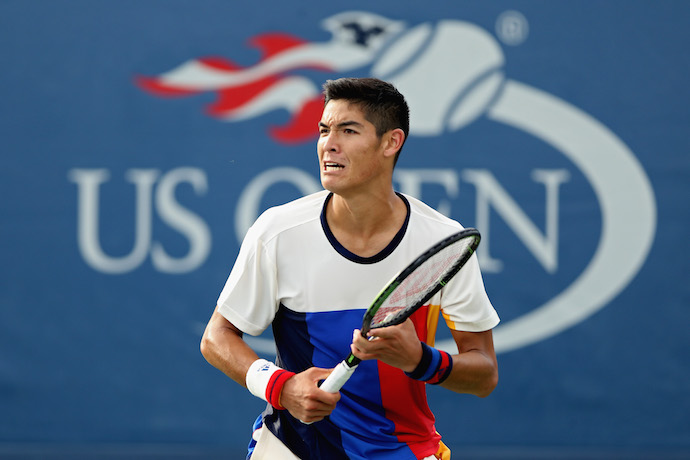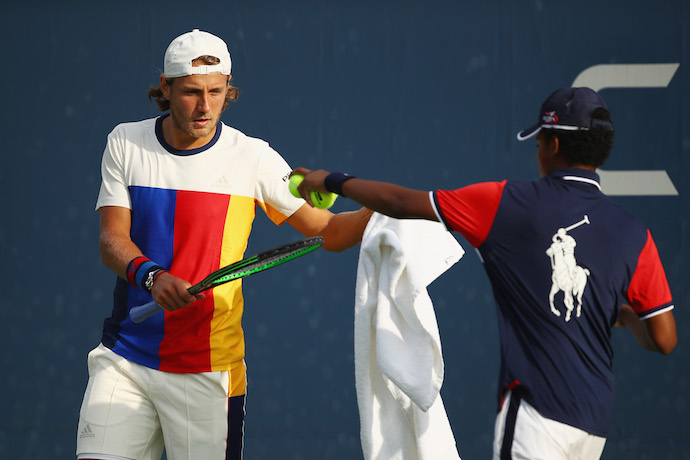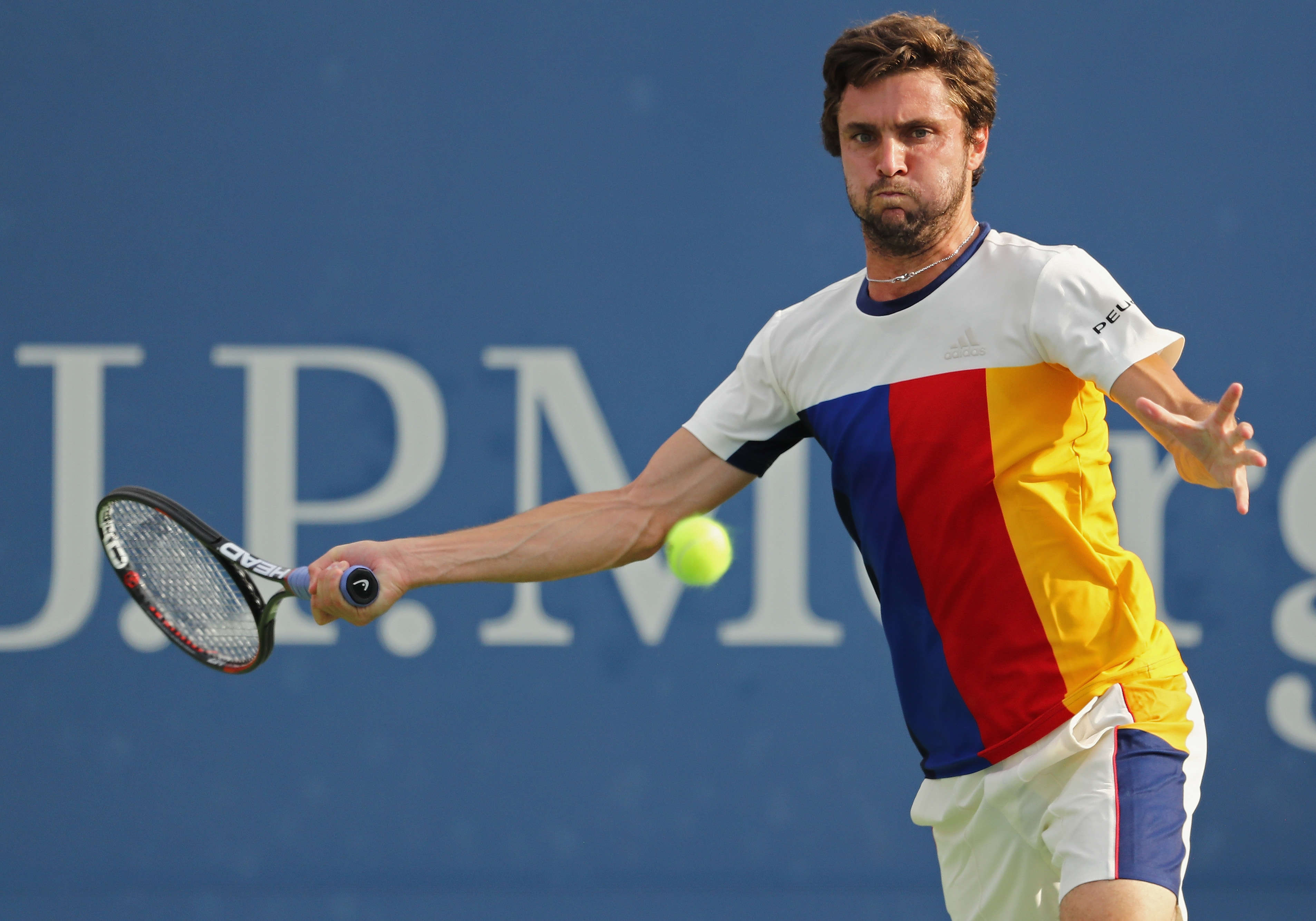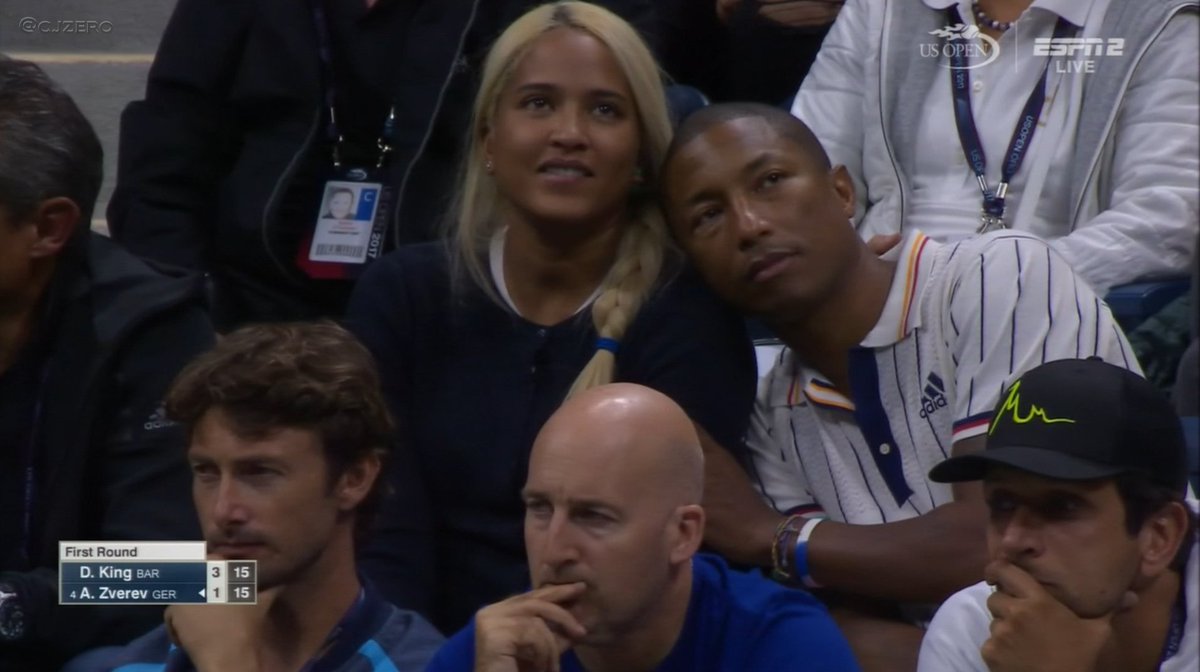 *kicksonfire.com
*vogue.com
*refinery29.com
*urbandaddy.com