Photographer Jonathan Mannion Remembers Working With The Neptunes In 2002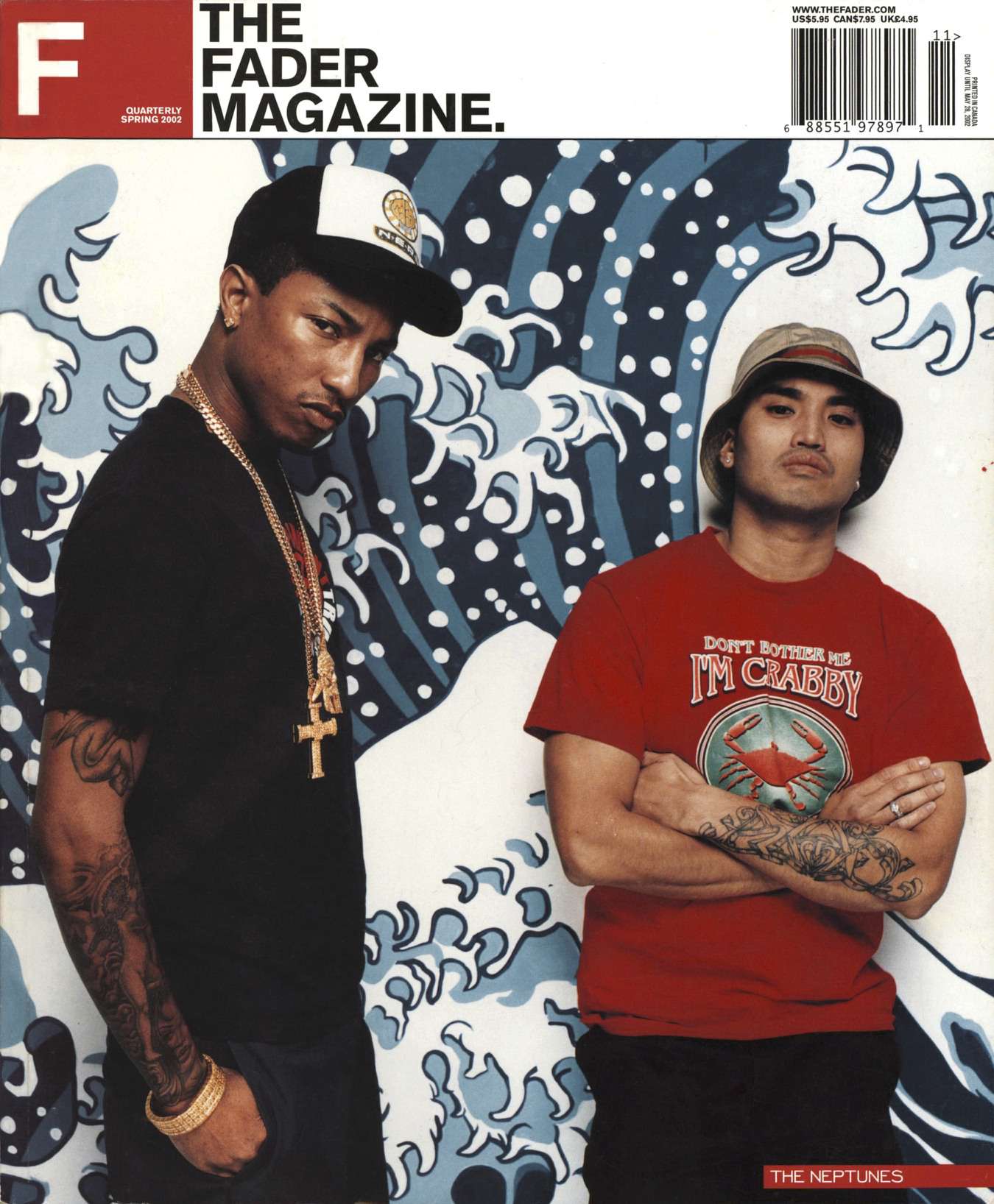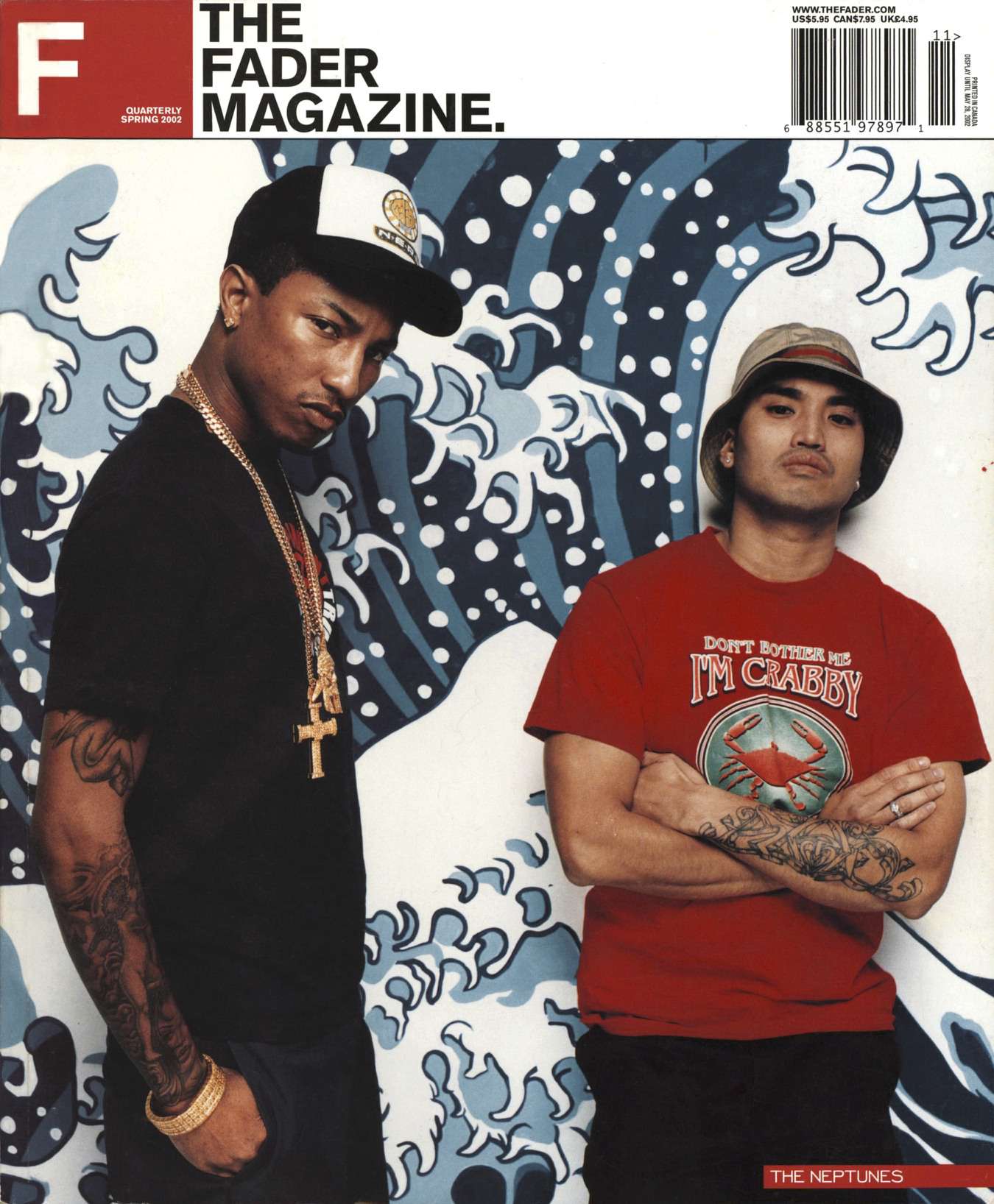 Legendary photographer Jonathan Mannion tells the story behind Pharrell and Chad Hugo's 2002 FADER cover story. Fifteen years ago, N*E*R*D's Pharrell Williams and Chad Hugo covered the 11th print issue of The FADER. Photographer Jonathan Mannion, who has shot iconic photos of pretty much every rapper for the last several decades (including DMX, Jay-Z, Kanye West, and Outkast), was behind the camera. Over the phone, Mannion recalled the energy on set 15 years ago, how he helped facilitate the right vibes, and what it was like to witness Pharrell and Chad's effortless chemistry.


JONATHAN MANNION: This was the first time that I photographed Pharrell, and with Chad showing up as well it was like, OK this feels like a big deal. I knew him from working with Kelis before her first project came out. There was a reshoot of the Kaleidoscope album that I did, which yielded the cover, so there were quick meetings, and we kind of had each other's vibes down and had the respect knowing what each of us have done for this industry.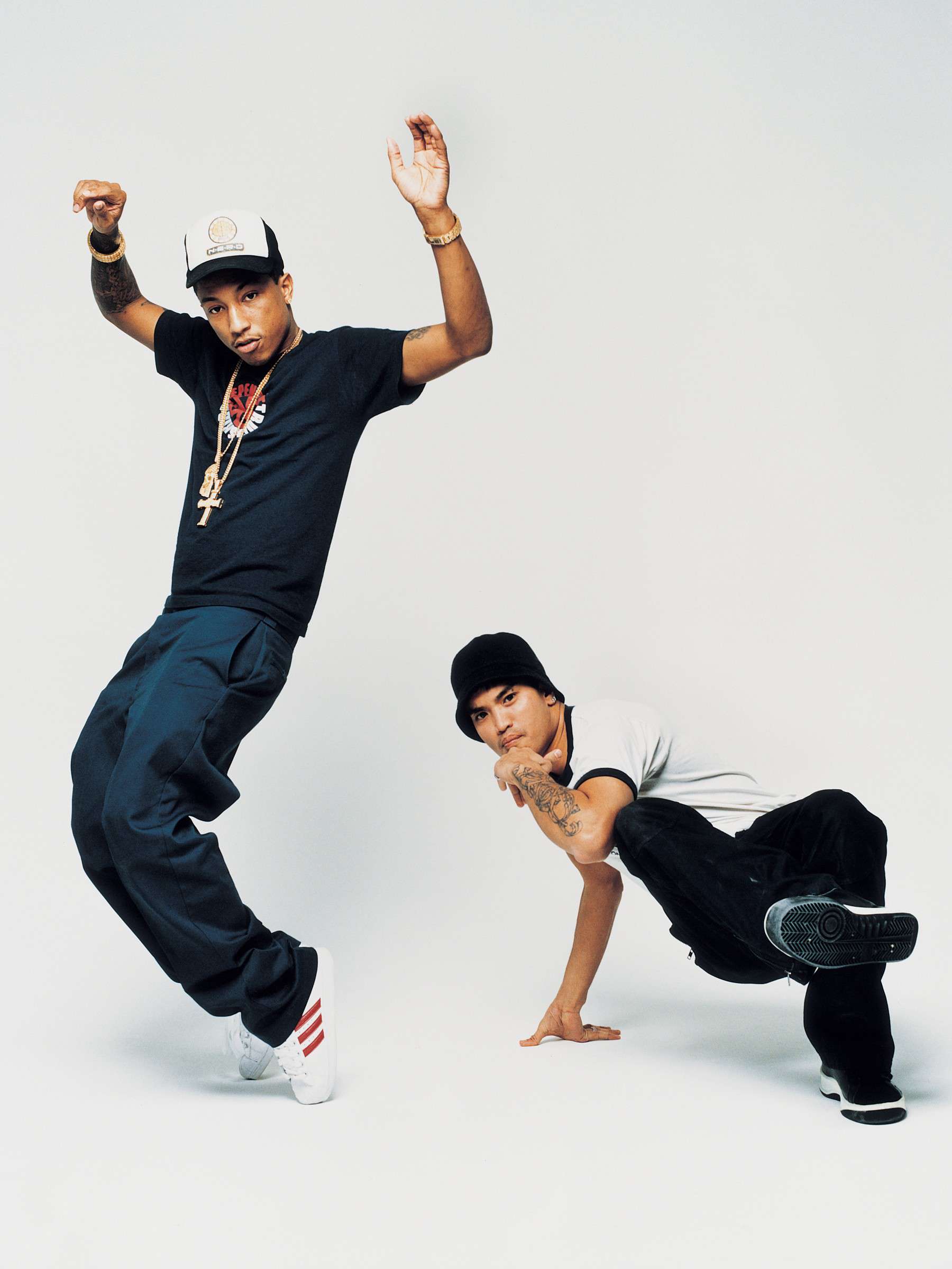 Pharrell picks a style and is consistent with it. We've seen it over time, even today: there's a style and a vibe that he walks with. At that time, it was that grungy, skater, left-of-center, alternative mindset, and I wanted to do something that felt iconic, that played into "Neptune," the god of the sea. I had an incredible artist out of L.A. called Mark Blatchford create this backdrop based on Japanese wave paintings that had been done traditionally. That was the shot that became the cover, so it gave this vibrance. I didn't want a graffiti kind of thing, I just wanted to play into the heart of the name, I wanted to give it purpose.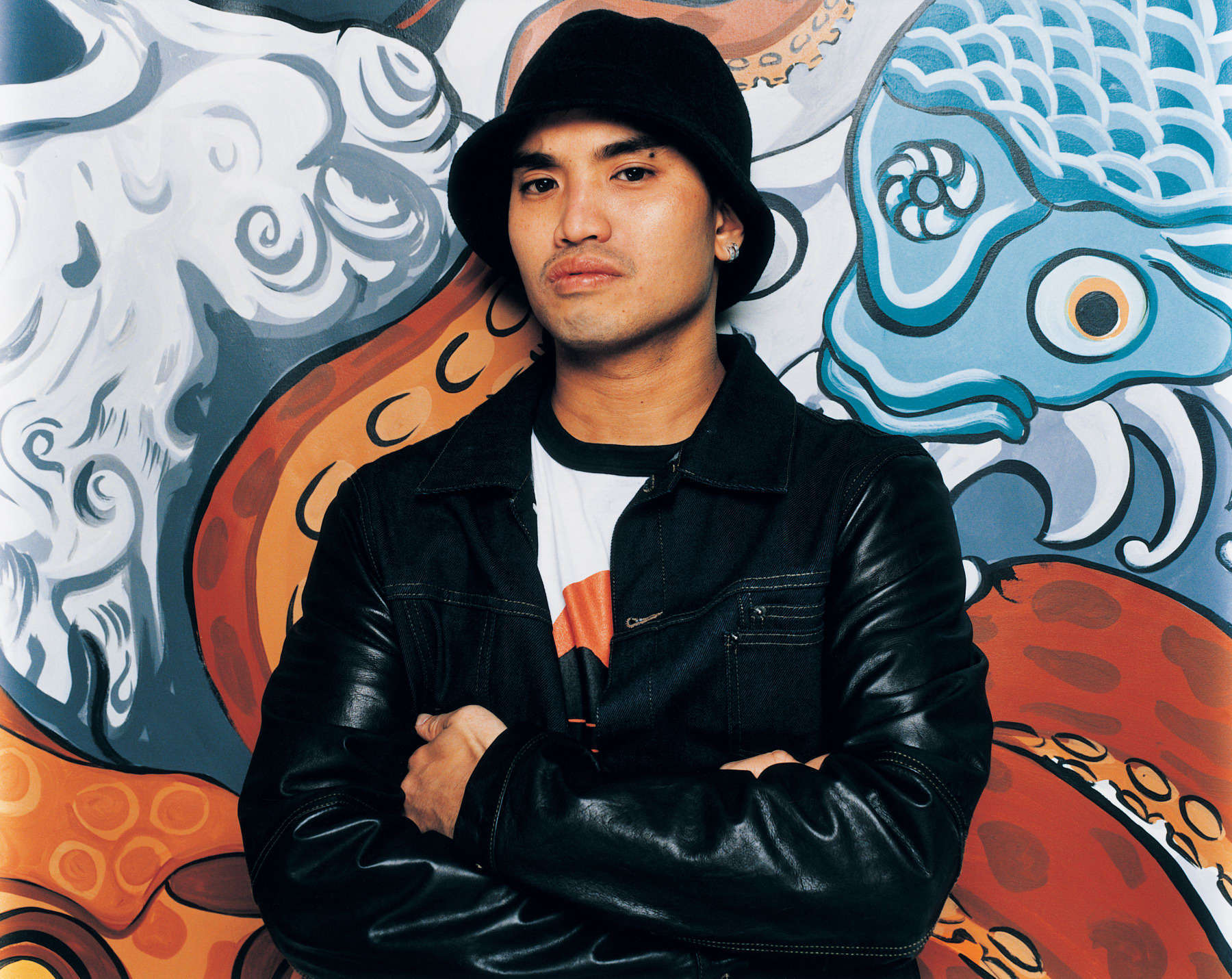 The energy on set was incredible. I always try to bring a beautiful vibe to my set. I want people to be really comfortable, and be able to be themselves, to take down their guards, to be able to get to the true artist, and the true person behind the facade of the celebrity that is Pharrell and Chad. We were playing tunes on full blast, on 11 out of 10. I remember Pharrell doing the Michael Jackson toe stance, and I remember thinking, This guy is magic. Chad went into a breakdancing pose. They really went for it, and that's always exciting as a photographer, to get another level of an experience from an artist that feels beyond.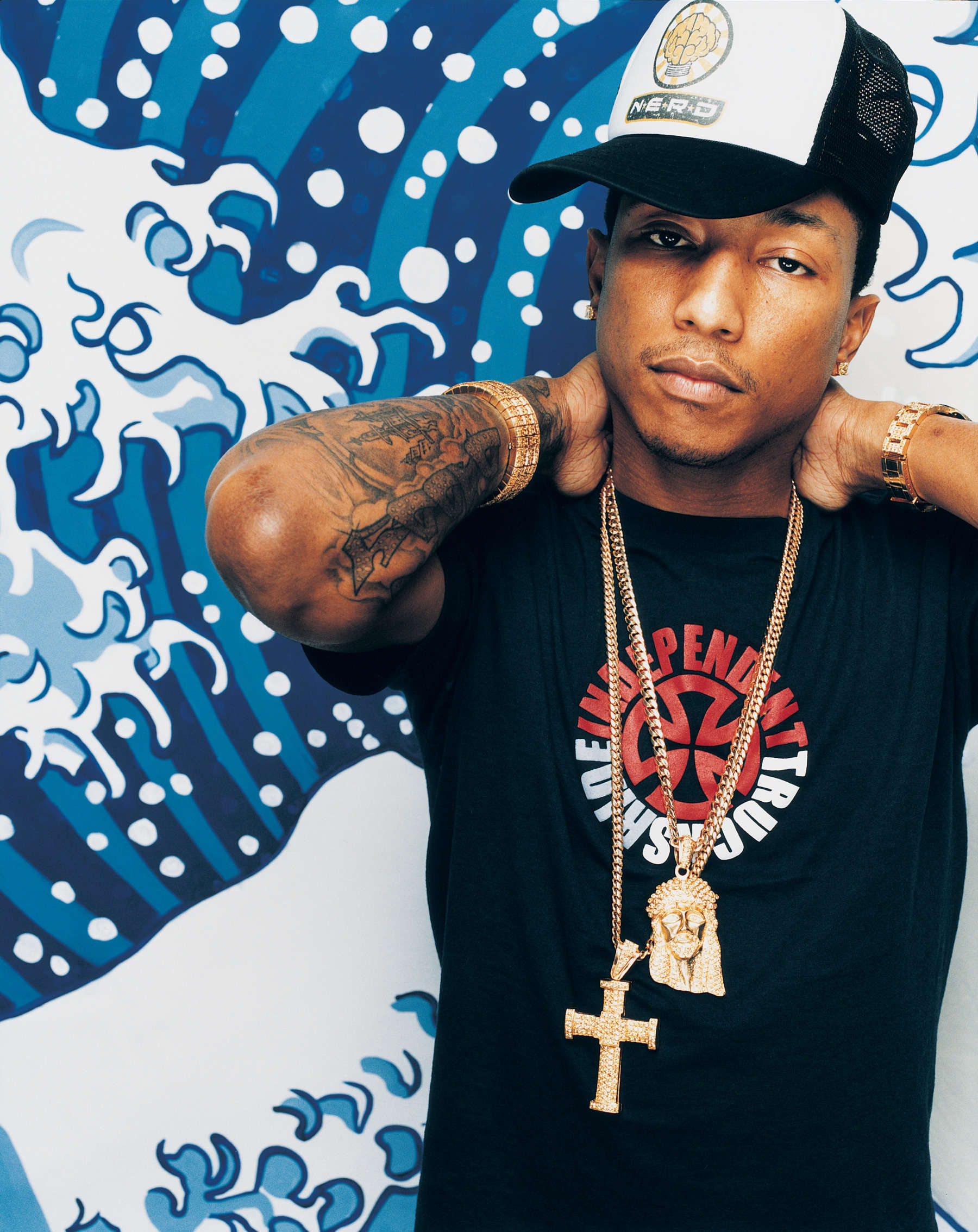 We shot it on the West Side, I think it was at Daylight Studios. There was a daylight setup and I got a really classic simple portrait of Pharrell on a white background. I remember being pretty pleased; even in its simplicity he really does command the frame. There's something special that he brings as a human being, that moves with grace and poise. While he can play into the flash, I think the core of who he is really based in substance and talent and delivering work.
Chad was definitely more quiet, but you could still see that he was embracing the moment. I remember Chad being really proud of his shirt that said "I'm crabby." He was super proud of it. The chemistry was really there, there was nothing odd or awkward, and they were willing to do whatever was required to make images of the highest level. I think a testament to that connection was when they were dancing, and they just let loose. A lot of artists can be awkward unless they are a dancer, and on a photo shoot it's hard to say, "Hey can you bust out some dance moves real quick?"
But they just embraced it, went for it with total comfort and I think that's really an indication of the confidence that they walked with and the understanding of the talent and the connection that they both had. I think it was definitely a moment that is memorable for them, I'd like to think so. Certainly The FADER and all that it brings to the table, being a magazine that focuses on putting the highest talent forward, not just who's dropping an album at the time, but who do we want to hold high? It was a perfect storm that came together with a great vibe. It was a beautiful moment of connection and creation.