N*E*R*D x NYtimes.com Interview (2017)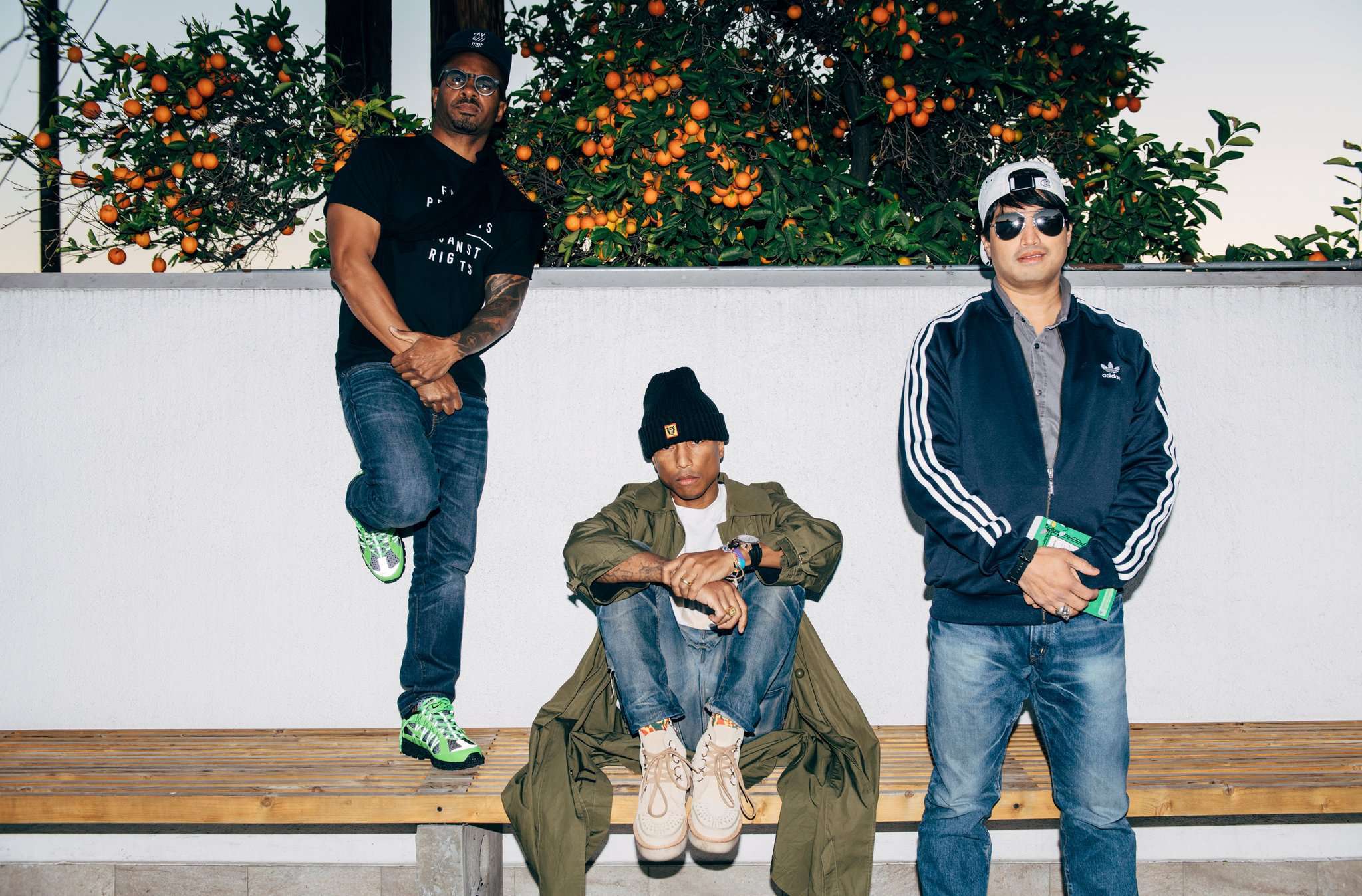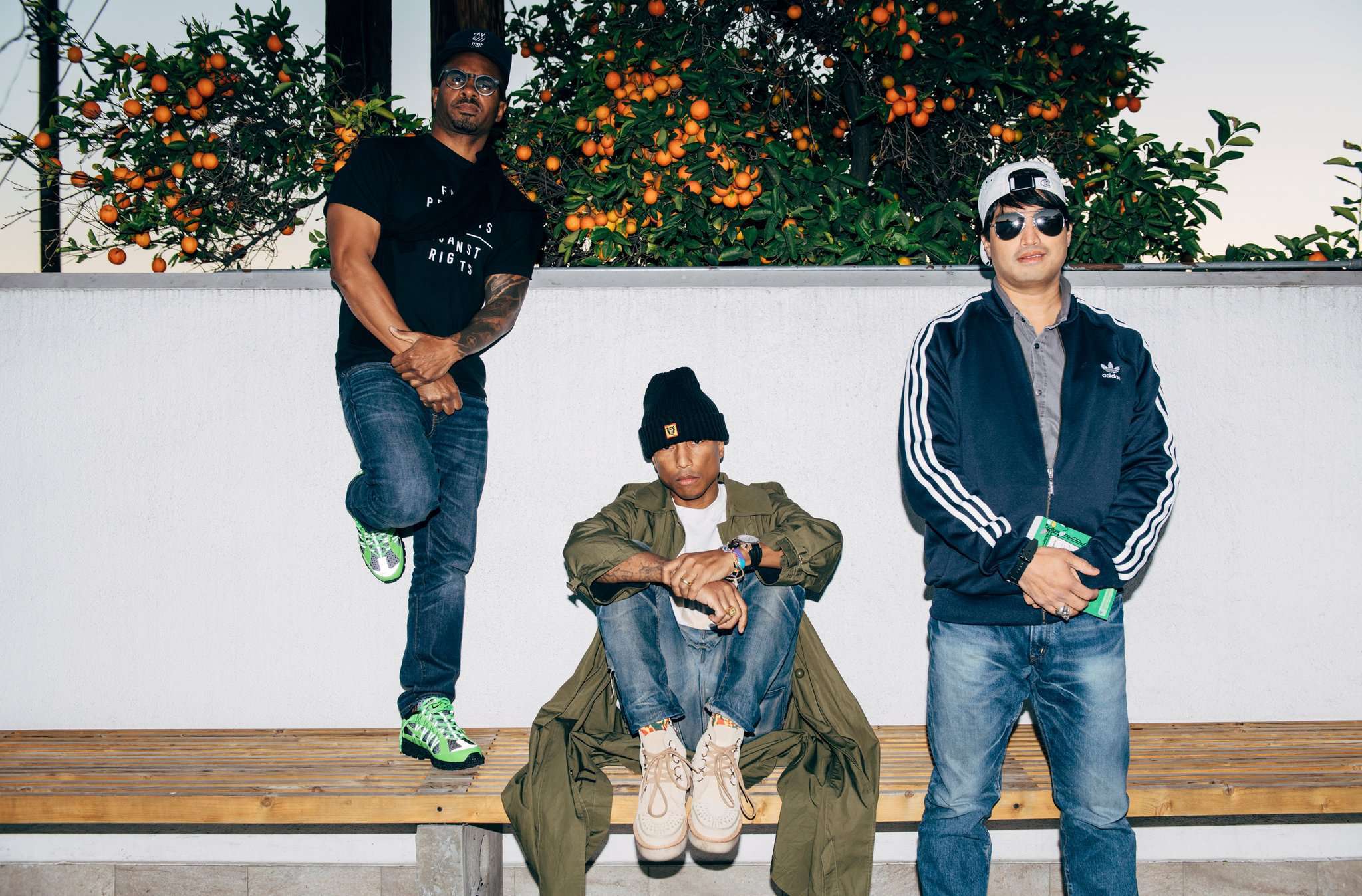 Happy No More, Pharrell Williams and N.E.R.D Want to Wake You Up. Pharrell Williams remembers the exact moment when he realized he was ready to return to N.E.R.D, his long-running side project with Chad Hugo and Shae Haley. In the beginning of 2016, he dyed his hair green: "The minute I looked in the mirror, I was like, 'Oh, starting N.E.R.D now.'" He had just left Nashville, where he'd been producing and writing on "Wanderlust," an album by the unflinchingly smooth country group Little Big Town.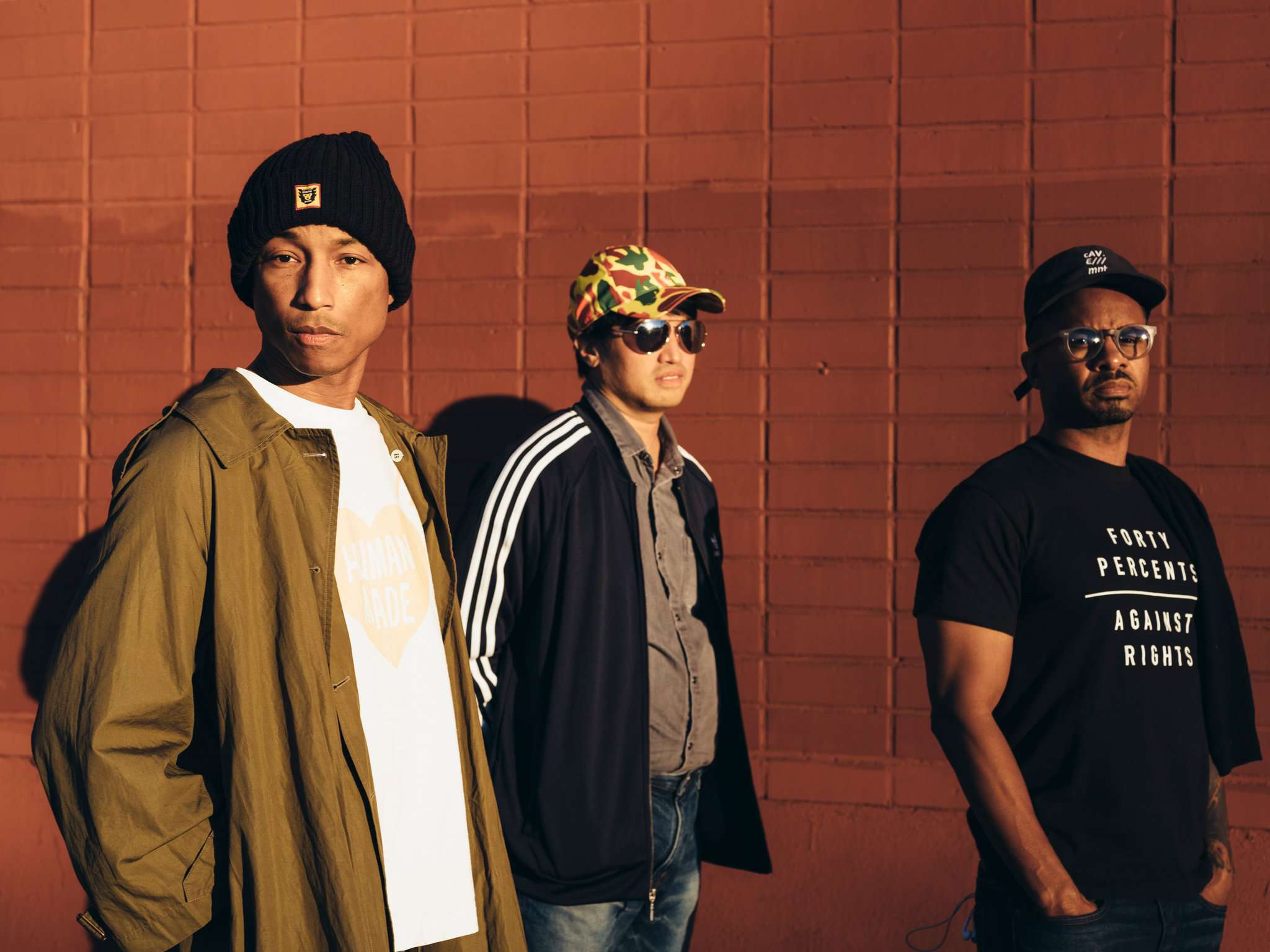 And he was coming off the peak of his career as a recording artist: "Blurred Lines," his limber collaboration with Robin Thicke, and "Get Lucky," his disco revival with Daft Punk, held No. 1 and 2 on the Billboard Hot 100 for a time in 2013; the next year, the pop-gospel hymn "Happy" became his first No. 1 as a lead artist, and the song that vaulted him into the stratosphere. He wore an artfully goofy hat to the Grammys. He joined "The Voice" as a coach. He sat for an interview with Oprah, and cried.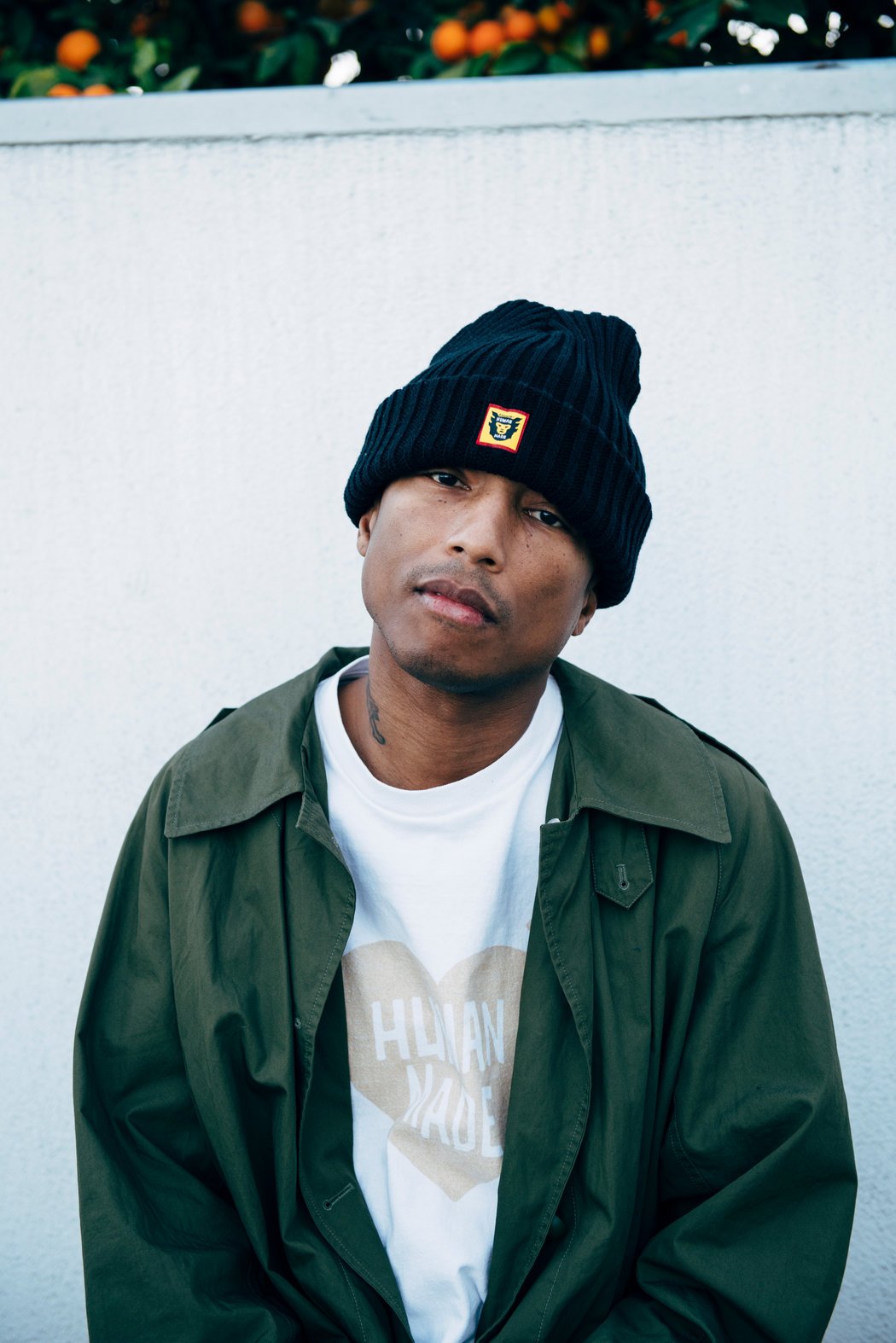 For someone who'd spent much of his career making others sound good as a producer and songwriter, it was a belated, and extremely loud, splash into the brightest spot of the limelight. The world changed, though, and with it, Mr. Williams. The version of him that appears on the new N.E.R.D album, "No_One Ever Really Dies," is anti-"Happy," and anti-happy. He is exasperated by the police shootings of unarmed black Americans. The election of Donald J. Trump stymies him. "We're gonna climb your wall," he sings on "Deep Down Body Thurst," continuing, "It'd be worth the fall/I sure hope you're just talking man, and that's all." On the 11 tracks on the new album, due Friday, he is frantically waving for attention, as if hoping to stave off more trauma.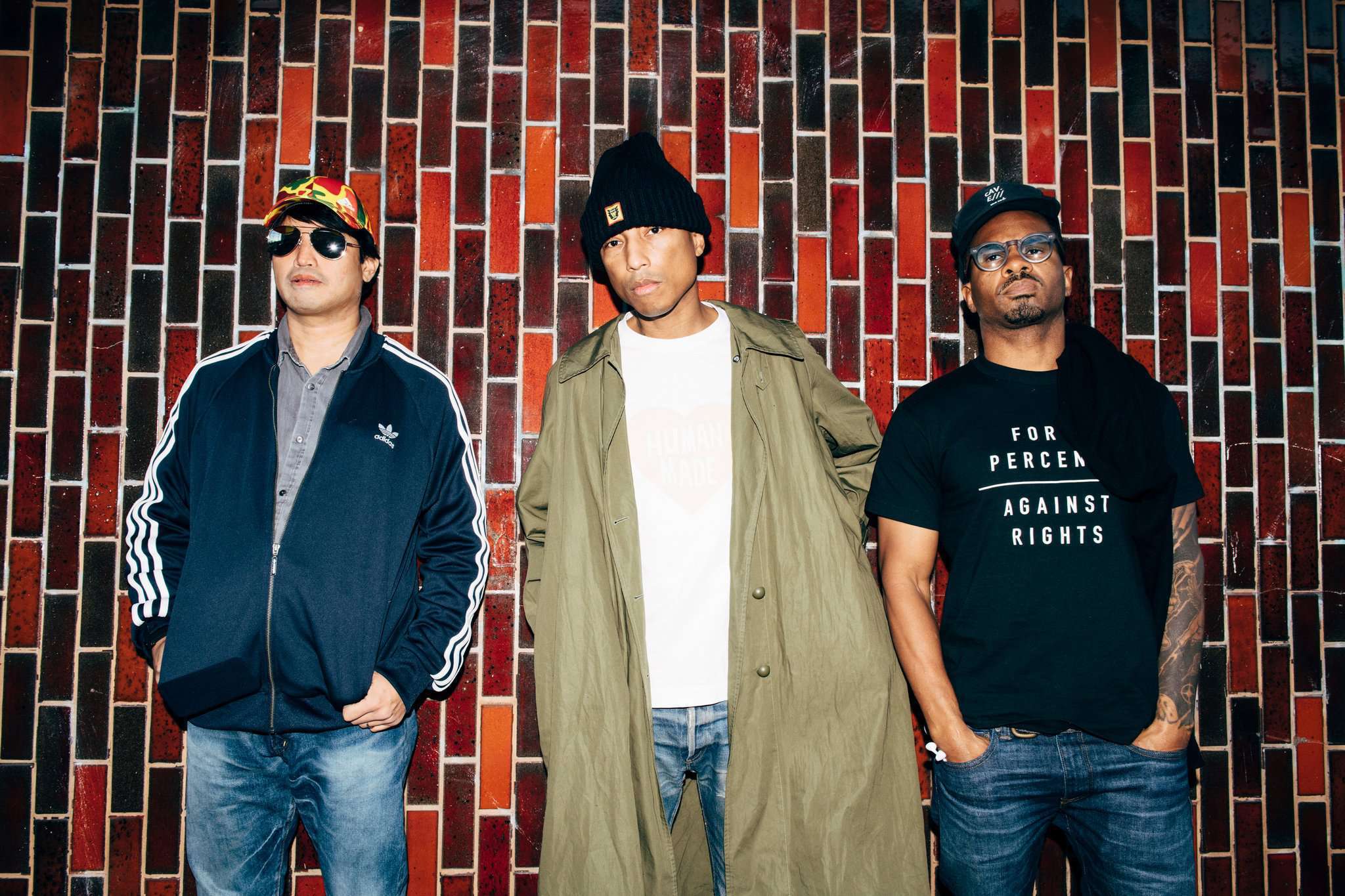 "I spoke up because I saw this coming," he said last month, discussing politics in his dedicated room at Chalice Recording Studio here, while footage of NASA lectures played on a television screen above the recording booth. (Mr. Williams was a producer of "Hidden Figures," the 2016 film about black female NASA mathematicians, and wrote music for it as well.) In conversation, Mr. Williams, 44, blends proclamation, mysticism and tangent, serious subjects with light. His pilled suede Timberlands looked moist, his orange hair was covered in a baseball cap, and he wore sunglasses to mask tired eyes, the result of a late-night recording session.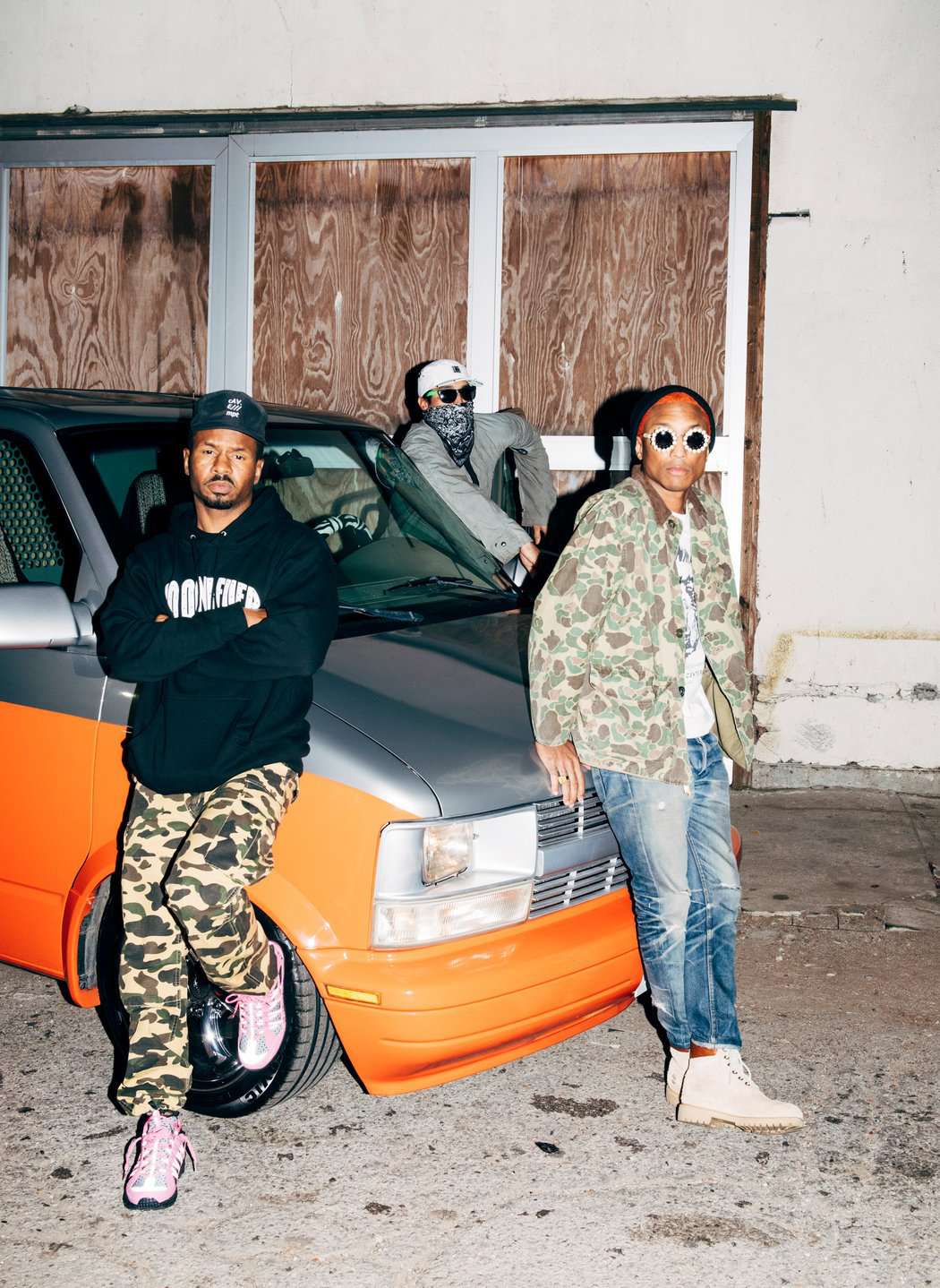 All through last year, even as Mr. Williams stumped for Hillary Clinton, he was certain Mr. Trump would win the election. "Before he even became the nominee, I said that he was gonna win that," he said. "The other thing that no one wanted to listen about is when I would say to them, 'Dude, he saved NBC.' That guy knows how to talk to people." On election night, he was at the home of Eddy Cue, one of Apple's most senior executives, along with the company's chief executive, Tim Cook, the basketball star Kevin Durant, and the music executive Steve Stoute, all expecting a specific outcome. As the evening got dark and the results became clear, "They were like, 'You were right,'" he said.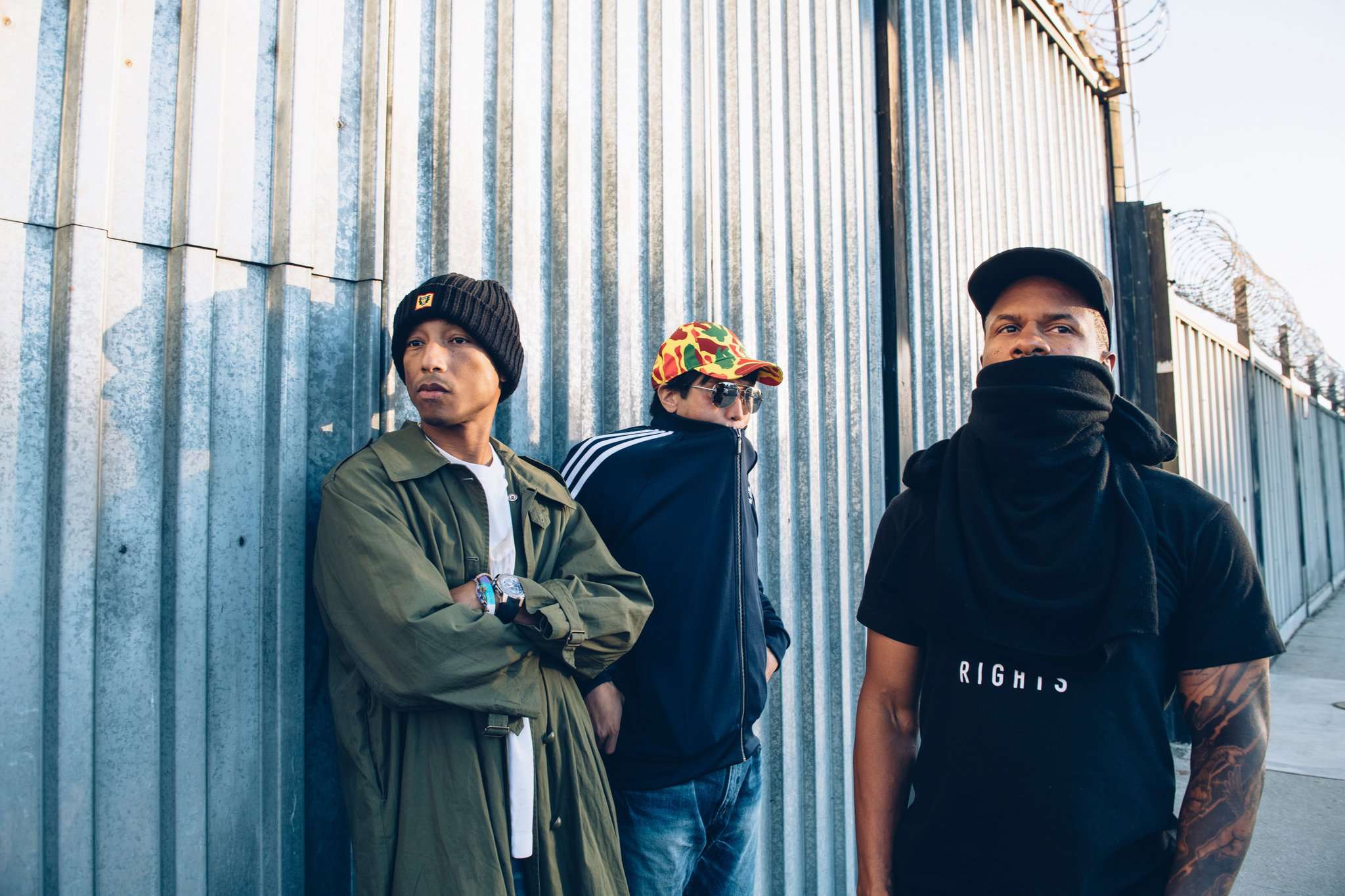 "I knew it was coming but it was still surreal," he continued. "I was thinking about what it meant." As he recalled the moment, his mood turned to one of frustration. "People are desensitized," he said. Technology, he complained, has blunted the emotional impact of troubling news, distancing people even farther from empathy. "If the ubiquitous nature of the internet affords you to see so much and have access to so much, how can you care?" he asked. "O.K., yeah, that guy just got murdered. But as soon as you just change the channel, you change it and it's gone. And that's what's happened."
Understanding that attention is more fragile than ever, Mr. Williams set out to figure out how to capture it. Skepticism and outrage are all over "No_One Ever Really Dies," which is in part a strident Trump-era protest album. It is sly and earnest, full of songs that move anxiously in several directions — punk, new wave, funk, soul, hip-hop — and full of agitated vocals from Mr. Williams and Mr. Haley. The album's centerpiece and highlight is the nervous yet blissful "Don't Don't Do It!," written about the killing of Keith Scott by Charlotte, N.C. police last year.
For Mr. Williams, one of pop's most ubiquitous and versatile figures — he was recently on the cover of Vogue and released a collaborative sneaker with Chanel — N.E.R.D serves as his "palate cleanser," he said. Mr. Williams works in cycles, Mr. Haley said: "When he feels like he's too glossy, he has to figure out how to muddy himself back up again." N.E.R.D began in the early 2000s as Mr. Williams and school bandmate Mr. Hugo were redefining hip-hop opulence as The Neptunes, superstar producers for Jay-Z, Clipse, Ludacris and more.
The group's 2001 debut album, "In Search Of…," was a reaction to that time, and remains the most indelible of the trio's releases. (The new album is its fifth.) In its time it was novel, a collision of styles that reframed rock and funk through a hip-hop lens. Not a giant commercial success, it nevertheless has become something of a secret handshake. You can hear its reach in everything from Kanye West to Tyler, The Creator. Now, such musical melding is commonplace, thanks largely to the blurring force of the internet, which has made cultural recontextualization much more efficient. And so N.E.R.D's disruptions have evolved, too. The new songs drill away at song structure, dismantling the aesthetics that once provided comfort.
Writing songs for other people, "Most of the time they're looking for a formulaic feeling," Mr. Williams said. "Five, six choruses, they better release endorphins every time. We couldn't do that for N.E.R.D." As a result, the music on "No_One Ever Really Dies" is jagged, even corroded at times. Mr. Williams had been listening to the nervy jangle of post-punk and avant-punk: Gang of Four, Suicide, Devo, Talking Heads. "Once I identified all my pieces," he said, " I was like, 'Yo, I don't want to make any more linear songs.'" Work on this album began early last year, long before the election, but not before the mood of the country had curdled. Mr. Williams and Mr. Haley had conversations about the persistent injustice visited upon black Americans, and strove to build a sound, with Mr. Hugo, that matched that urgency.
(Some of this energy trickled out in some of Mr. Williams' solo work on the "Despicable Me 3" soundtrack, like on the robofunk "Yellow Light.") The division of labor in N.E.R.D skews toward Mr. Williams. "I did, like, a lot of the heavy lifting," he said, "and whenever Chad had a chance or Shae had a chance, they would come by and collaborate and figure out what their parts were." (Mr. Williams and Mr. Hugo have also recently been working on Justin Timberlake's forthcoming album.) "Pharrell is more of the abstract guy," Mr. Haley said. "Whereas for me, I have more of the grit. I have more of the edge, so to speak, in terms of having my feet more planted to what reality is." (Mr. Hugo declined to be interviewed in person but, in an email, wrote that N.E.R.D music was special because "You have a clearer view of earth from outer space.")
The album repositions the group members from smooth funk-rock adventurers to scathed punk bruisers. But Mr. Williams was careful not to make a dour, joyless record. "If I make a record about this administration and it sounds sad, how many times you gonna listen to it?" he asked. "Now, if I take that same story and put it under music that feels happy as [expletive], how many times you gonna listen to that?" The album includes raucous songs made with Rihanna, Future, Kendrick Lamar, André 3000 and M.I.A., all of whom are at their loosest. Mr. Williams's 9-year-old son, Rocket, sings on "Lightning Fire Magic Prayer." (He and his wife recently welcomed triplets.)
There are also audio clips collaged throughout the album, spoken word samples from sources including Rachel Jeantel, a friend of Trayvon Martin, and also the rapper Retchy P, who recurs saying "mad ethnic right now," taken from a video Mr. Williams saw online. "That clip, to me, was as detailed as a da Vinci," he said. "There was so much information in it." He used it in several places, he said, as "a stamp to remind you this is coming from a black mind." That Mr. Williams would arrive at this moment in his career wasn't always ordained. In N.E.R.D's early days, there was political rebellion sprinkled into the music, but only slightly ("Politicians is sounding like strippers to me," Mr. Williams wailed on "Lapdance").
"The first two-thirds of my career to date I didn't care," he said. "I was just purely doing things for aesthetic and bragging rights." But he has found it impossible to be complacent now. "We're dealing with a time where it's like, people believe what they want to believe," he said. "I don't know how you elect another president and people not go, you know, [expletive] because they don't really believe in what the ballot said." The already weary Mr. Williams was growing slo-mo by this point, but insisted on continuing the conversation. On the phone a couple of weeks later, he was still exasperated, slipping into an imaginary conversation with an unsympathetic white person: "How can you say these things about my culture? How can you feel this way when you see someone getting gunned down?"
He then started speaking about the children killed at Sandy Hook Elementary School, seeking to universalize the plea. "How can you say it's not a time to talk about legislation? Those kids look like you." He continued, "There are atrocities happening in this country and people still going to the movies that night." And so, for now at least, his music will be acidic, disruptive, jarring. "If I can make you blink once." he said, trailing off. "Let me put my hand on your shoulder. Just blink. Blink."