Siasia Rocks The Stage With N*E*R*D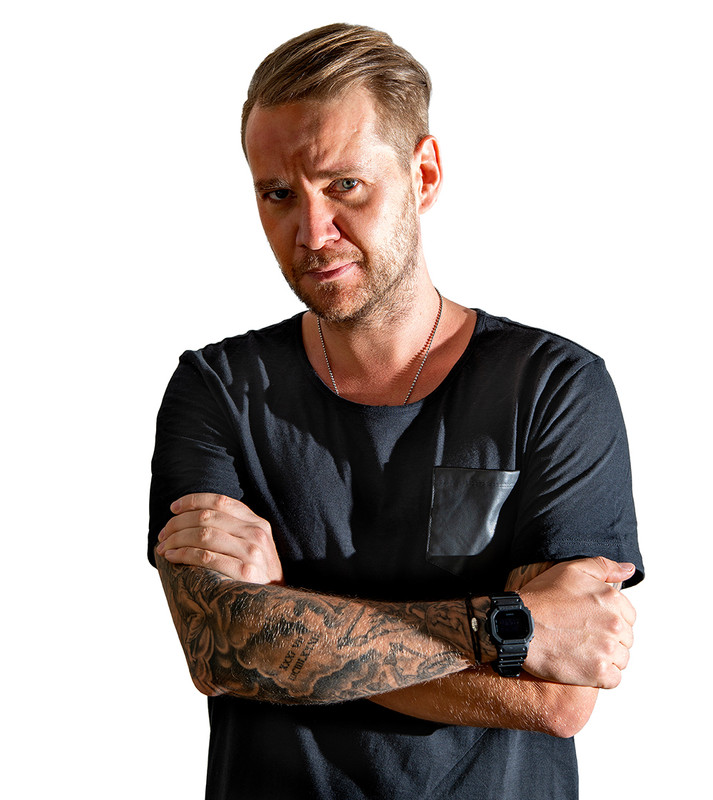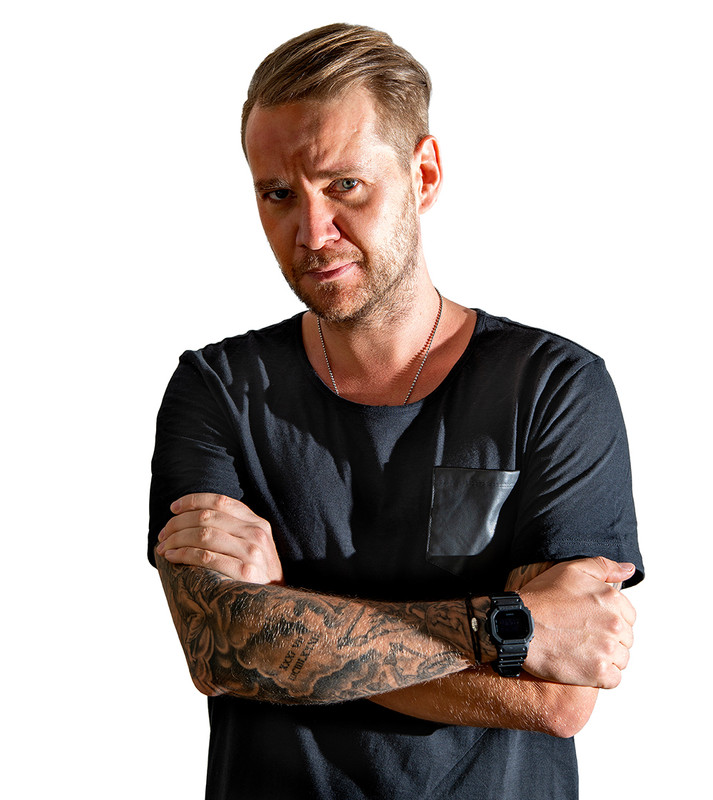 Here is another great story of one of our Facebook Group Members Lukasz Salbert aka Siasia who shares his story how he got on stage with N*E*R*D last week at Colours Of Ostrava Festival in Czech Republic. As you can already see on his N*E*R*D Tattoo (See Below), he's a huge N*E*R*D/Neptunes Fan, Lukasz Salbert is actually a popular Techno DJ from Poland who goes by the name Siasia and who already perfomed on big stages such as at the Audioriver Festival, Beats For Love Festival just to name a few, check out his story below, he is the guy in the jacket with white dots and afterwards he wears the Ice Cream's 'Cones & Bones' T-Shirt. Make sure to follow him on his Facebook Page and dj-siasia.net.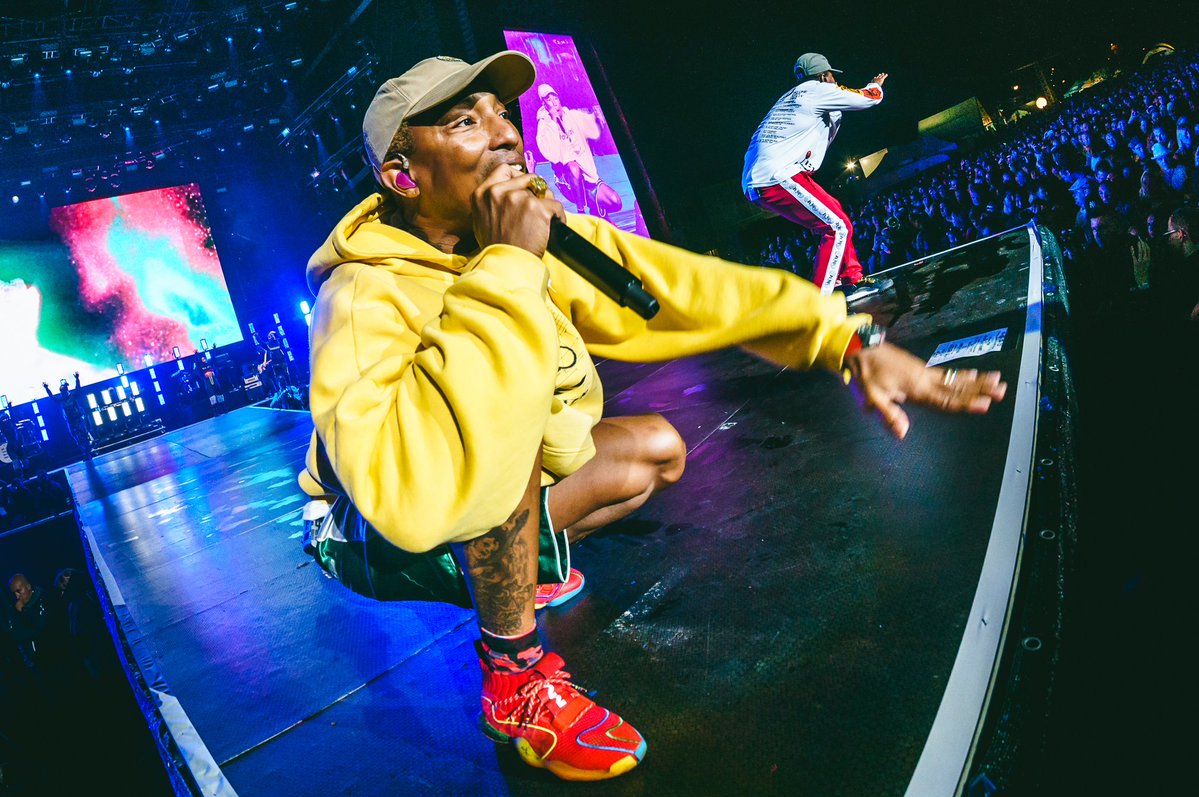 'On Wednesday 18th July, one of my biggest dreams came true. I found myself on stage with my idol Pharrell Williams, during the N*E*R*D performance at Colours Of Ostrava Festival in Czech Republic. I have become his true fan from the moment I heard his voice in Jay -Z song 'Excuse Me Miss' in 2002. Since that time I have continuously followed his amazing carreer, and I consider him a real genius and my endless inspiration. I have already been to five Pharrell Williams concerts including:
– N.E.R.D at Orange Warsaw Festival in 2009 (Warsaw/Poland)
– N.E.R.D at Coke Live Festival in 2010 (Krakow/Poland)
– Pharrell Williams at ISS Dome 2014 (Düsseldorf/Germany)
– Pharrell Williams at Opener Festival 2016 (Gdynia/Poland)


Here is the link for more VIDEOS!
This time I booked my ticket a couple of months in advance, as soon as it was announced that N*E*R*D is performing only 90 km from my hometown Katowice (Poland). I am a Techno DJ and two weeks earlier, I played at the same venue during electronic music festival Beats For Love. Back then I had set myself a clear goal, that in exactly two weeks time I will re-appear on the same stage with my idol. I knew it was going to be a challenge, but I had to make it happen.

Pharrell and the band were set to start at 10.45 pm. I arrived with a bunch of friends just after 8 and I got myself space just by the barriers close to the stage. It was raining but it didn't matter at all. The show kicked off on time, and I was just waiting for the moment when Pharrell will invite people from the audience, to join him on stage. Approximately 30-40 min after kick off the time has come. Pharrell pointed clearly at a group of people including myself. I instantly jumped the barriers and a few seconds later I was on stage greeting my idol.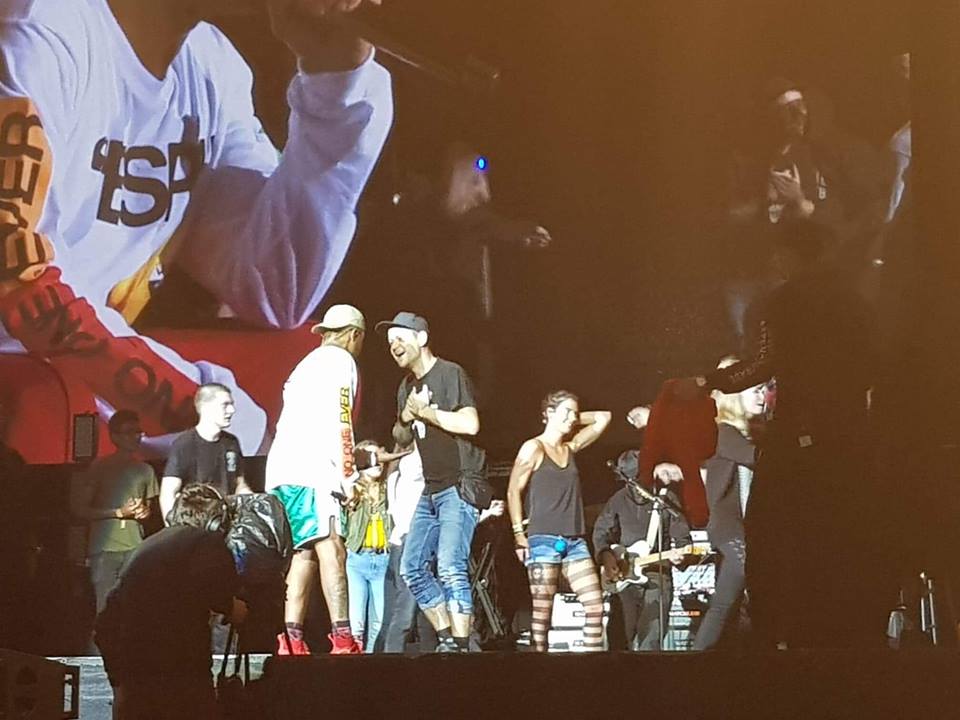 We were rocking the stage for about 30 min singing along, dancing and giving high fives with Pharrell, Shae and the dancers including the amazing Mette Towley. I even managed to exchange a few words with him and thank him for this unforgettable experience. When I was having the time of my life, my mates where taking pictures and recording videos of my adventure that I was waiting for 15 Years. It was an incredible experience that I will remember for the rest of my life, and I hope that one day I can repeat that.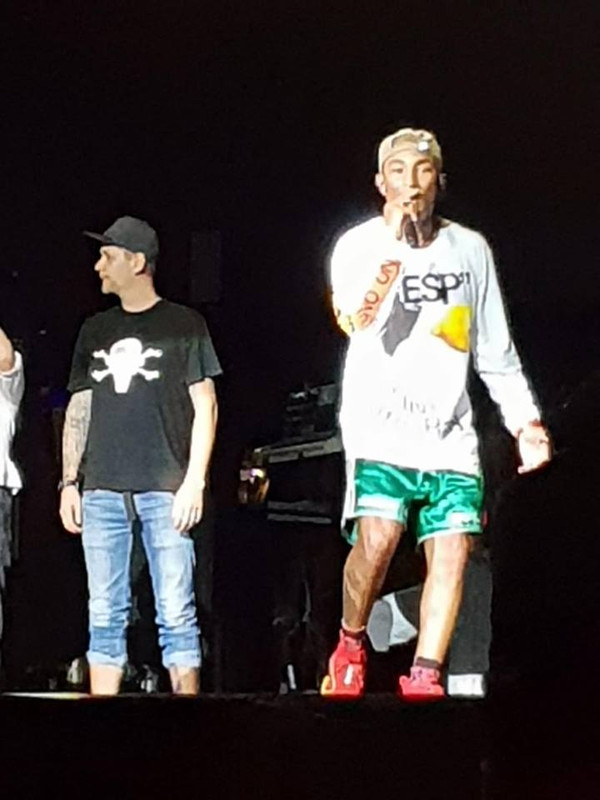 I must admit it was so intense that I had sore muscles for the next few days, but that is not the end of the story. As I was jumping on stage I took off my jacket and threw it next to the speakers and obviously I forgot all about it when I was getting off. I only realised when I was back in the crowd. After the show I waited around and asked the security to look for it, but I was told that all the things have already been removed from stage and nothing was left behind. I came to terms with losing my favourite jacket and thought hey it was worth it.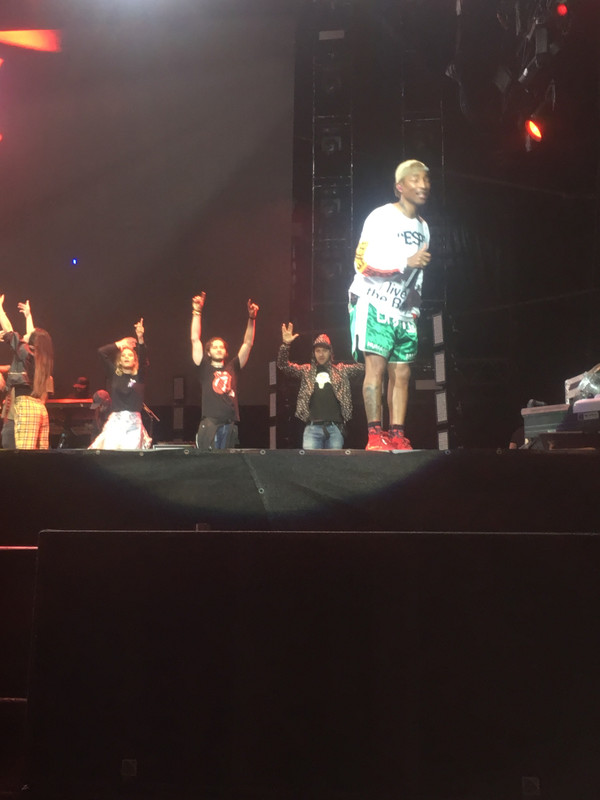 However, next morning it was still bothering me and I posted the photos of my missing item that I lost on the official facebook event page. To my surprise two hours later I received a message from one girl (cheers Lucie): 'Hey. I got your jacket. Friend brought it from the stage and gave it to me cause I was soaking wet. I thought it was someone's from our group. Sorry about that. I'm happy to give it back of course'. So miracles happen, on this occasion even two – one day after another.' YESSIR!