Pharrell Williams x Women's Wear Daily Article (2018)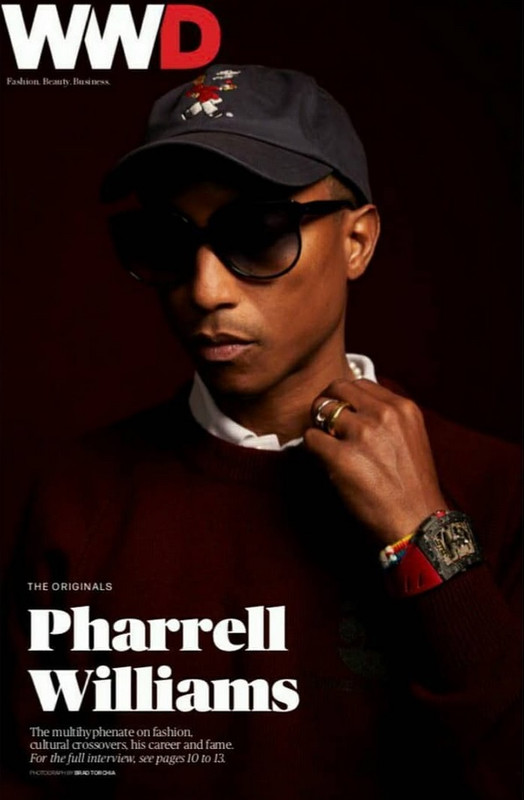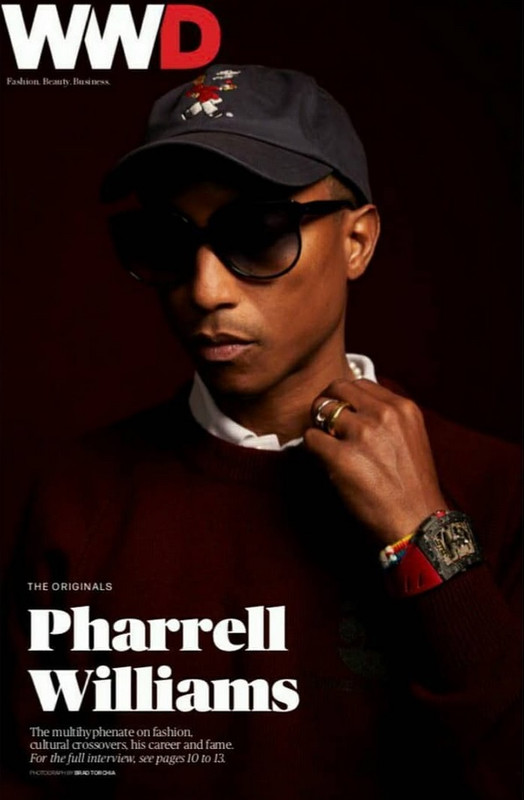 Two months ago, in the midst of New York Fashion Week's manic, frenetic energy, Pharrell Williams sat in a silent wing of the Brooklyn Museum looking pensive, almost meditative. He'd just finished production on Ariana Grande's album "Sweetener," not to mention all the various singles ("Nice" and "Apes–t" for The Carters, "Skeletons" for Travis Scott's "Astroworld,") he'd pumped out over the course of 2018.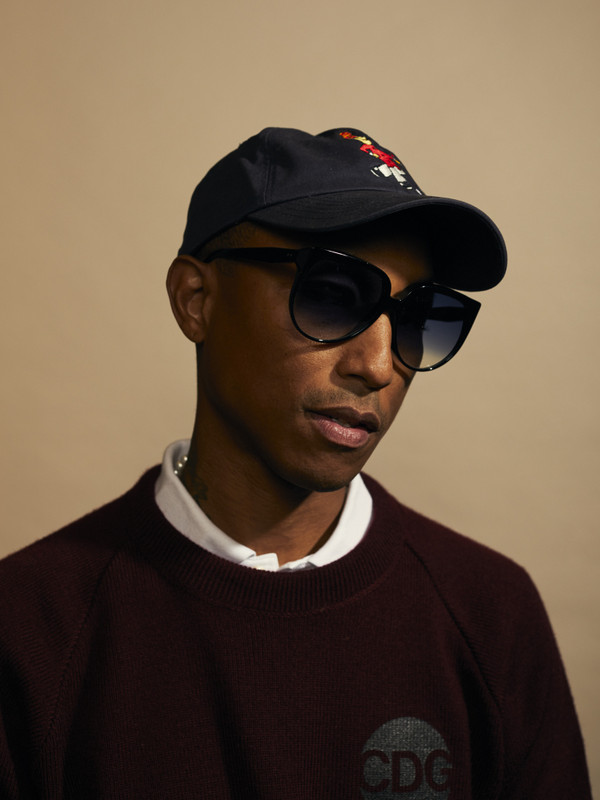 He also had business deals to look out for: his line with Adidas and an upcoming collaboration with Chanel slated for 2019. Plus, he was at the museum that night hosting an event called Yellow Ball for hundreds of guests. So, yeah, he had some stuff on his mind. But for the musician, businessman and creative, keeping his hands in all sorts of endeavors is an essential part of his process understanding the human experience, learning new things and telling stories.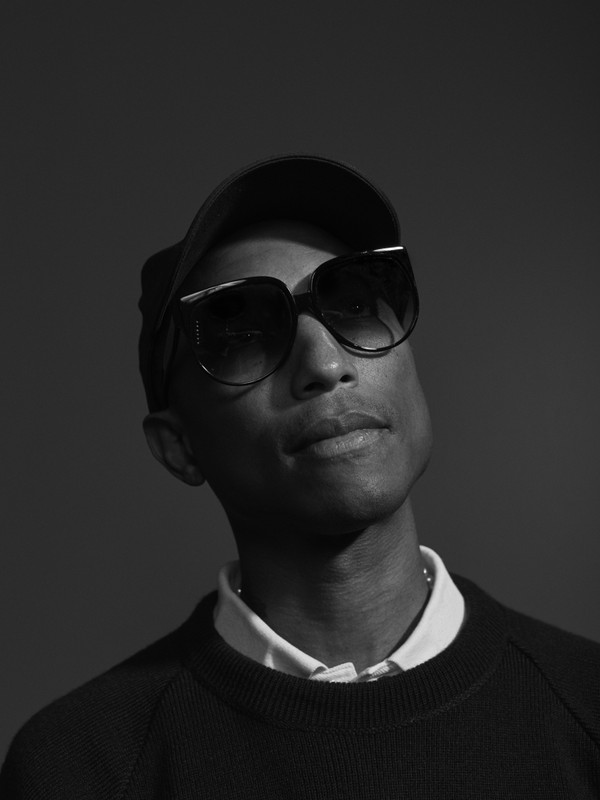 This is how he explains it, via FaceTime. It's November now, and Williams is in California — so a pristine blue sky and palm trees are visible in the background of the parking lot outside of his recording studio, where he's sitting. When he speaks, he has that same calm, self-assured nature he possessed while alone in the Brooklyn Museum. He's talking about his latest line with Adidas, titled Solar Hu, which he explains differed from past lines with the athletic label.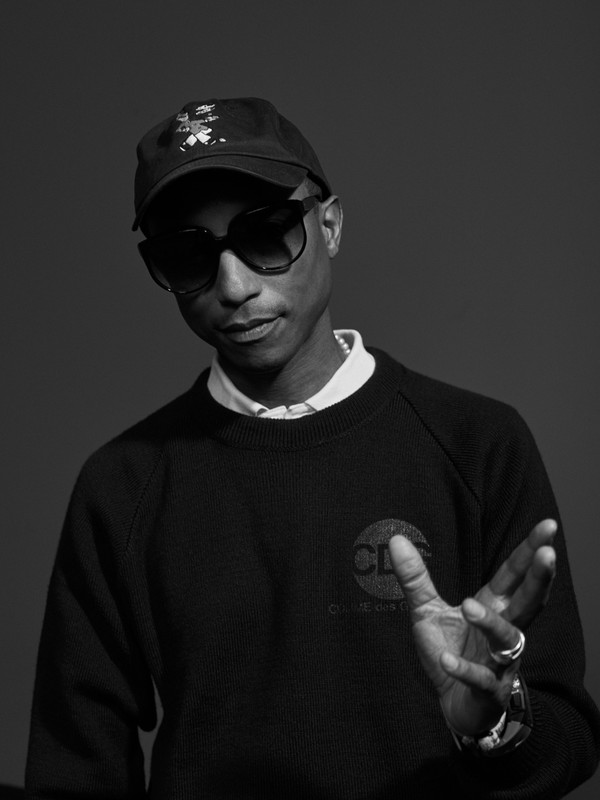 "This one was culturally influenced," he says, adjusting the large, black Celine sunglasses he wears throughout the interview. "The core of what it is we do visually, beyond the clothes, is we try to tap into different stories of people that I admire, or take inspiration from. A lot of the people in our campaigns were of Sudanese, Senegalese and Kenyan descent because we wanted to highlight some of the beautiful skin complexion that's often seen there. We're using our platform to illustrate the beauty that is in the diversity of other colors.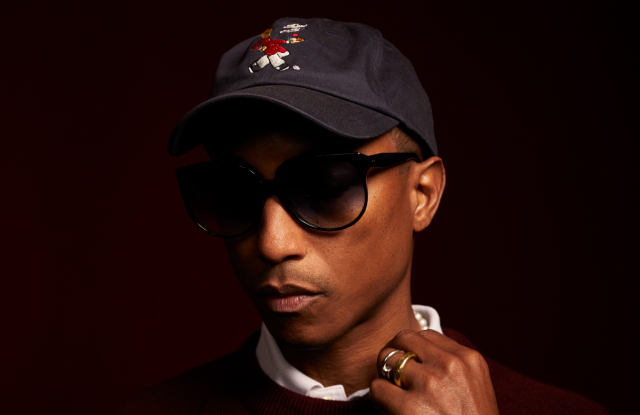 Not many brands in the past were willing to stand with ethnic stories in such a real, authentic way. If they did it, they would do it in ways they felt were palatable." Williams' first work with Adidas released in 2014: a spare collection of reworked Stan Smiths and the Superstar zip-up jacket. Today, he's released upward of a dozen collaborative projects, and is continuing this tie-up with an expansion of the Solar Hu line. Read the whole article Here!