J Balvin Wants To Follow In The Footsteps Of Pharrell Williams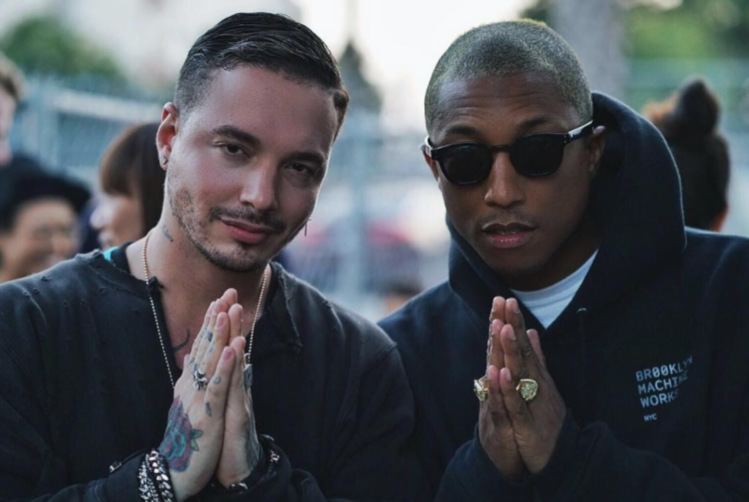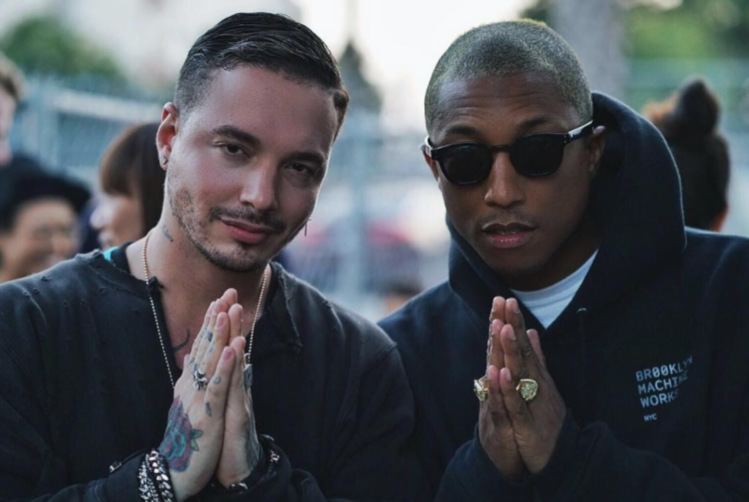 Taking a respite in an Italian villa, Balvin opened up about his musical ambitions, his love for Kim Jones and Virgil Abloh, and his ambition to follow in the footsteps of Pharrell Williams.
How do you continue to evolve?
Pharrell Williams who is a close friend one day he told me that he's a student. He's always been teaching me a lot and is like a mentor to me. [But] he told me one day that he'll always be a student so I took that and I feel like every day we need to learn something and get better. There's no limit and he told me one day that he's a student, that he was, he is, and he will always be a student.

Who are some of those people you look up to?
Pharrell Williams. He was really a pioneer to make all these moves in music, fashion and art. Doing collabs with Karl Lagerfeld at Chanel and Louis Vuitton. That's my dream, that's what I want to do. That's why I'm friends with all these big guys that inspire me like Kaws, Takashi Murakami, Kim Jones and Matthew Williams. We're all on the same frequency. The world is too big [to be competitive]. If I win, y'all win, so I love the way we're all working together.
Do you see yourself venturing into fashion like Kanye and Pharrell did?
Yeah, 100 percent. But it has to be organic and real, and that's what I'm doing. I want to do collabs. I'm not a designer but I got a lot of ideas. I really like the new designers too. I support guys like Ev Bravado, Kid Super. There are a lot of guys out there that are going ot be the next Virgil. And we got to support each other. I'll be with those kids and we'll be up there.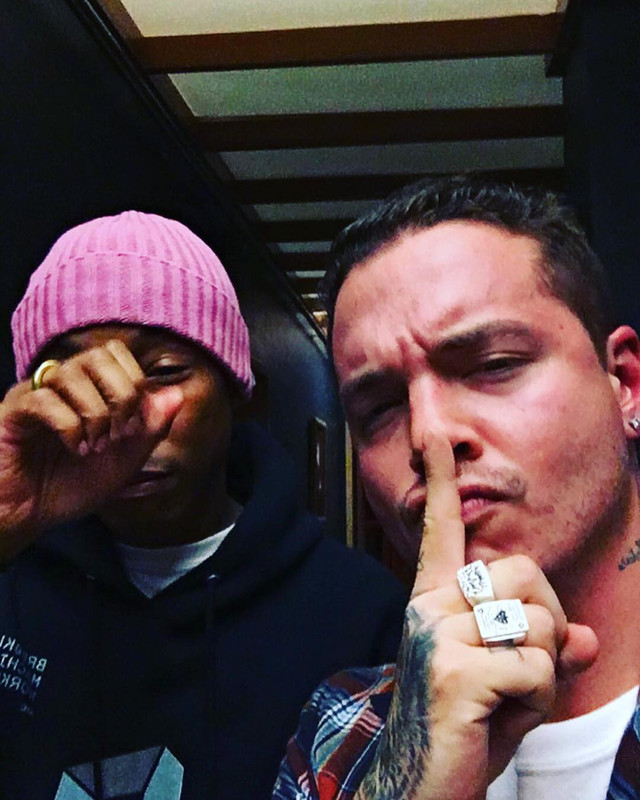 How will music get you there?
Music is the key. It's the super power that will help us achieve other things. Without music there would be no Yeezys or Pharrell working with Louis Vuitton and Adidas and Murakami and Kaws etc. We just take our power to another level with the different things we do. That's the power of music.