Takashi Murakami & Pharrell Williams' Sculpture To Go Under The Hammer At Christie's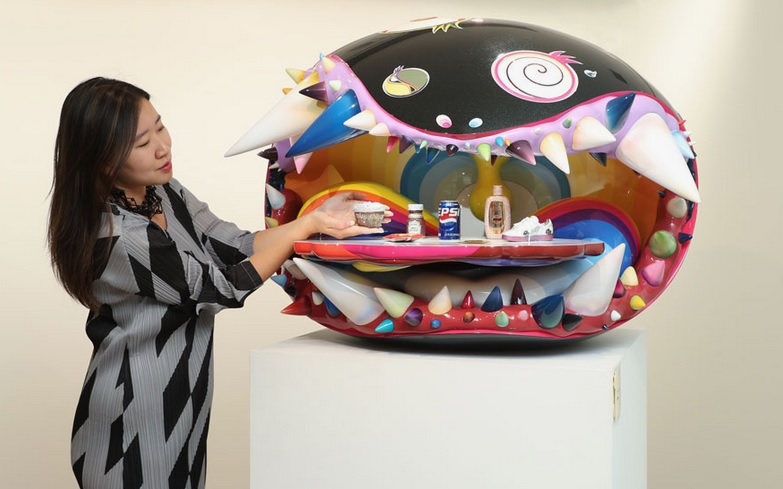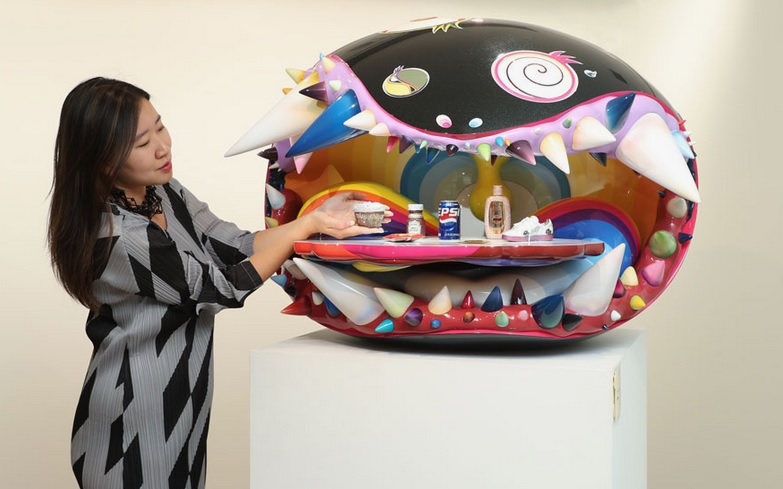 "The Simple Things" will be offered on November 23 as part of the house's inaugural Hi-Lite evening auction. The Simple Things (2008-2009), a unique sculpture created by Murakami in collaboration with the rapper, songwriter and entrepreneur Pharrell Williams, is a brilliant example of the artist's signature style. That it is 'one of a kind, with added celebrity factor, and fresh-to-market makes it all the more exciting', says Asia Chiao, associate specialist in Asian 20th Century and Contemporary Art.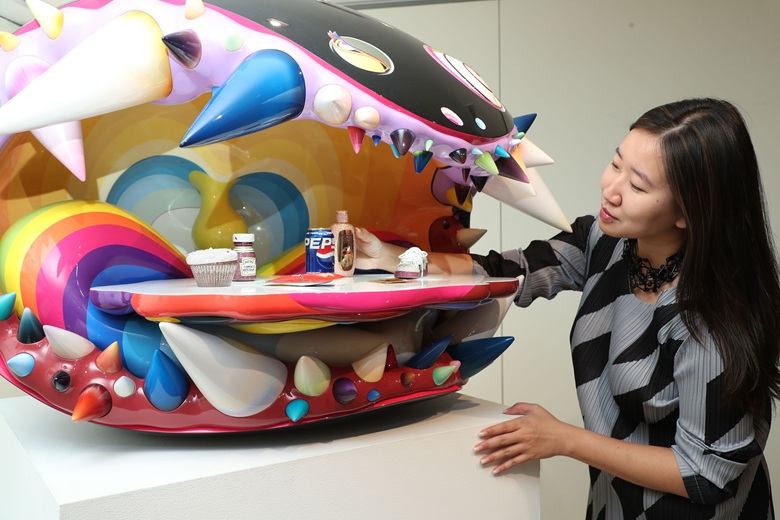 The work has remained in the same private collection since its debut at Art Basel in 2009, and will be offered for the first time at auction on 23 November at Christie's in Hong Kong. 'Nothing like this by Murakami has come to market before,' says the specialist. 'We expect there to be a lot of excitement.' The Simple Things is a sculptural incarnation of Murakami's character, Mr. DOB, who has appeared in numerous guises and mediums, and has been interpreted as an alter ego of the artist. His name derives from the Japanese slang phrase 'dobojite', meaning 'why'.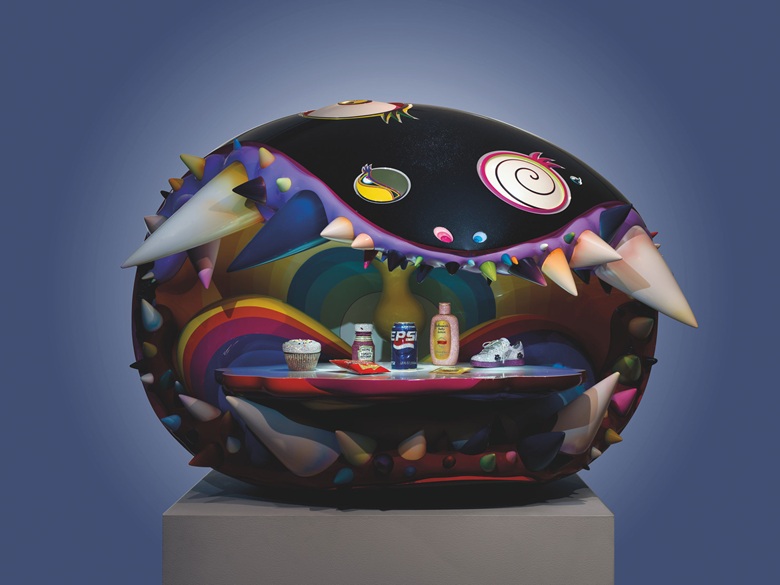 Inside Mr. DOB's gaping jaws are seven bejewelled consumer objects hand-picked by Pharrell Williams. 'Sometimes the simple things in life get overlooked,' Williams said during an interview with VernissageTV at Art Basel in 2009. 'So, I took seven items that I cherish that people would look at and say, "What's the big deal?". But for me, these are the glue to my personality.' The seven objects include a can of Pepsi, a cupcake, Johnson's Baby Lotion, Heinz Tomato Ketchup, a bag of Doritos, a Trojan Magnum condom and a Billionaire Boys Club trainer. They were crafted from gold and 26,000 diamonds and other precious gems by jeweller Jacob & Co.