Pharrell Williams Partners With Pentatonic For Coronavirus Cutlery Set (2020) (Video)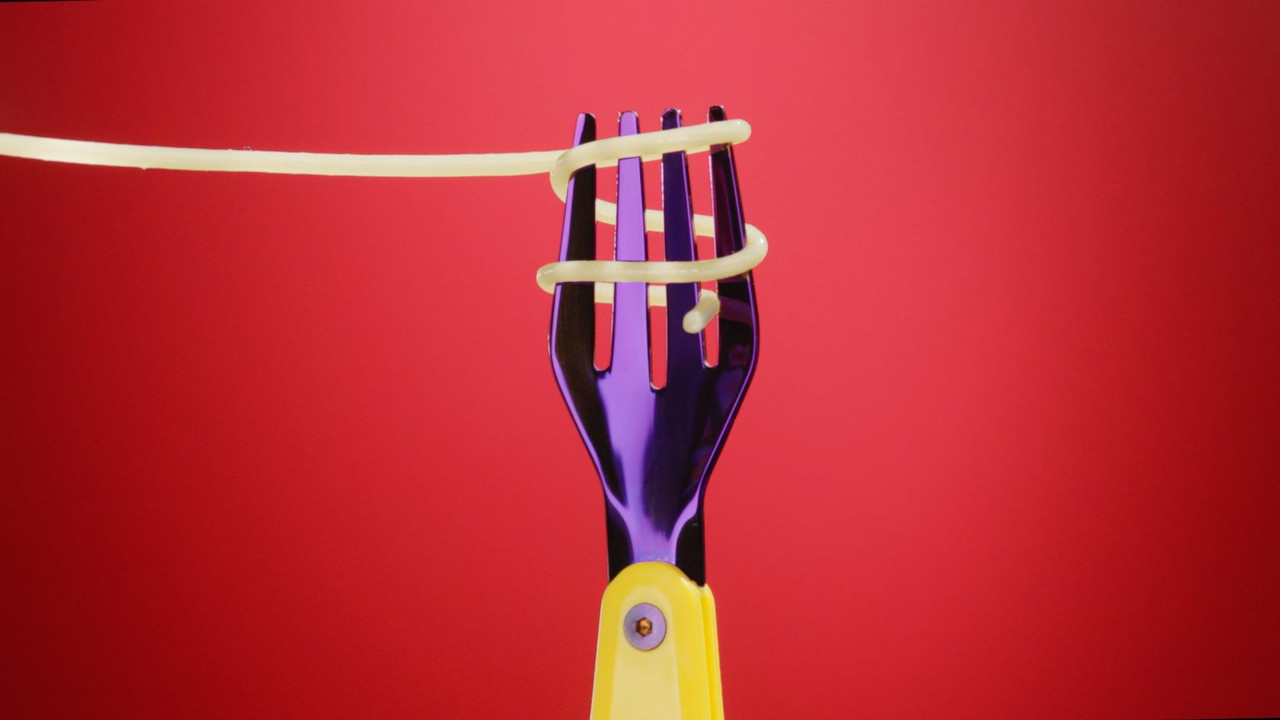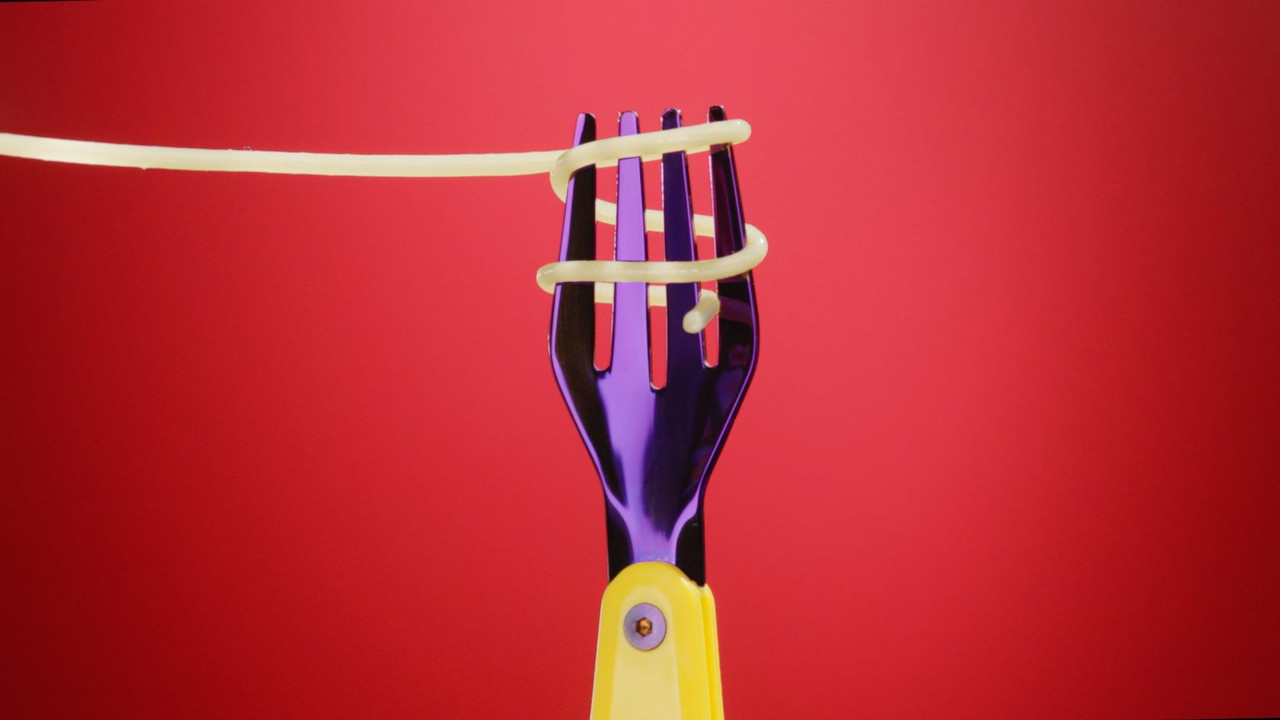 The Pebble is a bring-your-own cutlery set for the coronavirus pandemic made from recycled CDs by design studio Pentatonic in collaboration with Pharrell Williams' creative brand i am Other. The kit comprises of a knife, a fork, a spoon, a straw and a set of chopsticks that fold away inside a smooth case that can be easily carried. Pentatonic created The Pebble as an alternative to single-use plastic cutlery, which has seen a surge in popularity during the pandemic.
To reduce the risk of transmission, many businesses have temporarily stopped using reusable cups and cutlery. Governments have also urged people to bring their own utensils when eating outdoors with people outside their households. The Pebble is the first item in Otherware, a collaboration between Pentatonic – a studio specialising in objects for the circular economy – and Pharrell Williams' creative brand i am OTHER.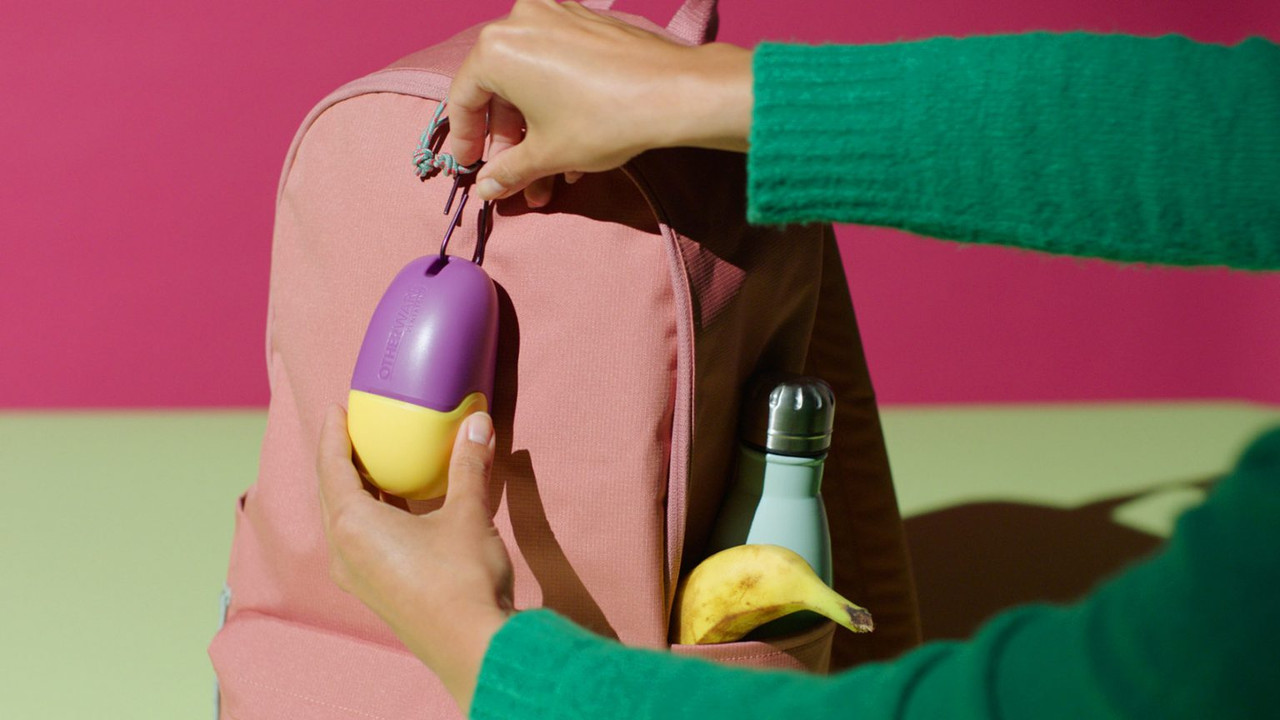 As a nod to Pharrell Williams' music career, Pentatonic made The Pebble partly out of recycled CDs. Pentatonic estimates that 10 billion CDs and DVDs have been disposed of in the USA alone since 2005 as people switch to streaming services. "The wasted CDs are first sorted and cleaned which means separating and purifying the feedstock, removing and recycling where possible contaminants such as cases and foreign waste material," said Pentatonic cofounder Jamie Hall.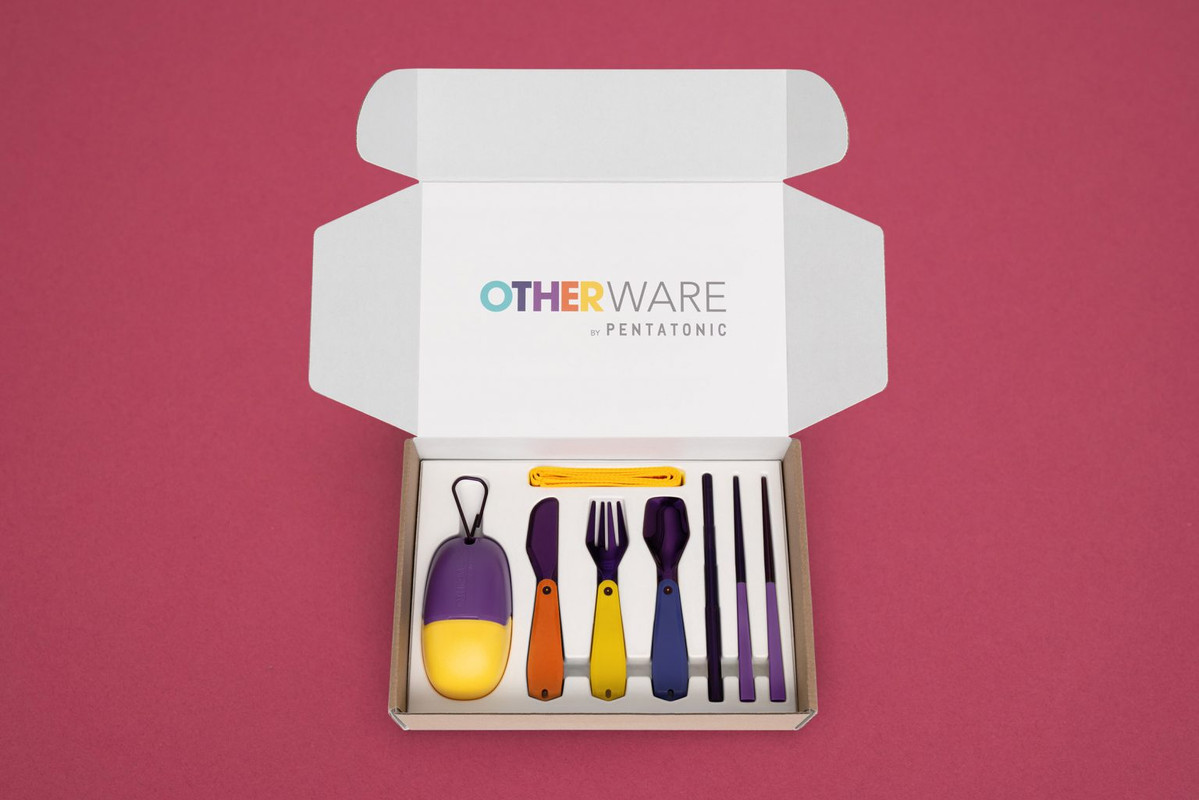 "The metallic layer is removed and the purified polycarbonate is then shredded," Hall told Dezeen. This shredded plastic is formed into pellets, which undergo testing before colour is added. "With the pigments added, the pellets are heated and precision-formed on high-grade custom toolings, an industrial and highly optimised process," said Hall. "Once cooled and set, the three components are manually and hygienically assembled into the Pebble case under strict clean-room conditions." Other plastic used for producing The Pebble comes from recycled food packaging, and the utensils are made from stainless steel.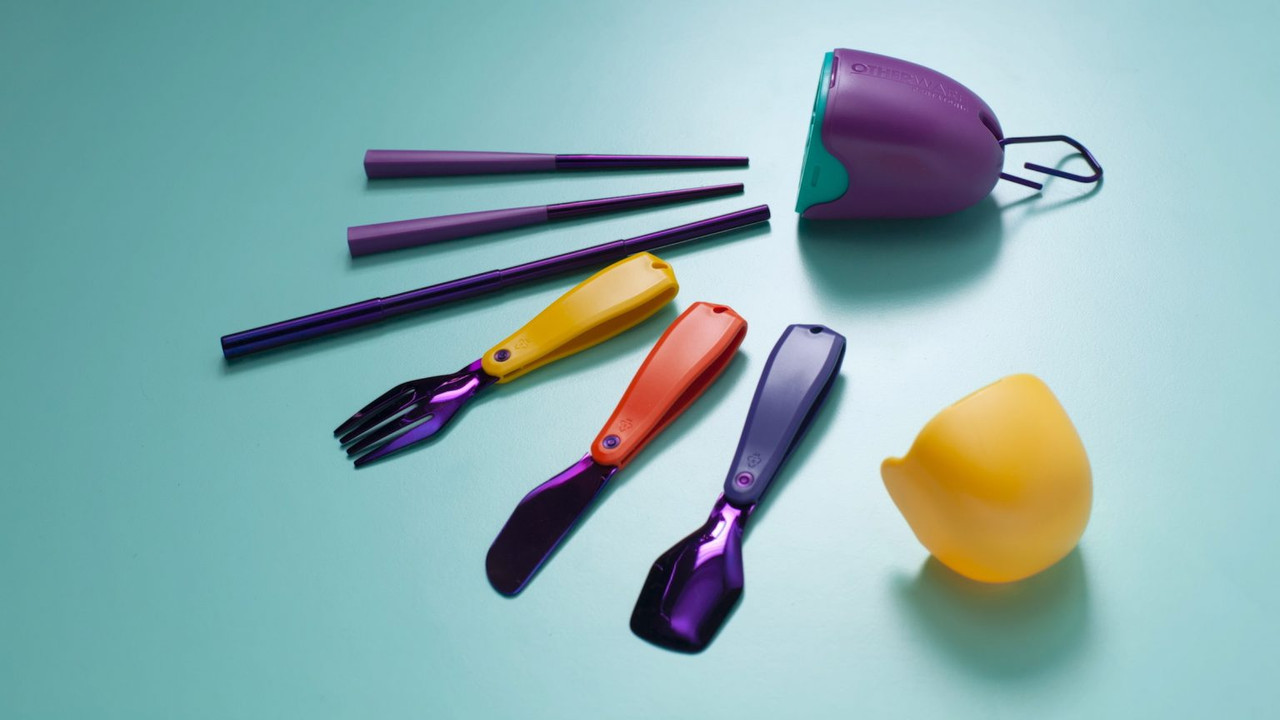 As part of the principles of a circular economy, where materials are kept in constant circulation rather than discarded, Pentatonic offers to buy back every set and repurpose it. The collaboration between Pentatonic and i am OTHER was originally meant for people looking for a sustainable option for festivals or eating on the go at work. But the pandemic has only made The Pebble more relevant, the studio said. "A dining-set that stays with you wherever you go, offers the peace of mind of avoiding communal sources of cutlery when eating and drinking anywhere that's not home," said Pentatonic.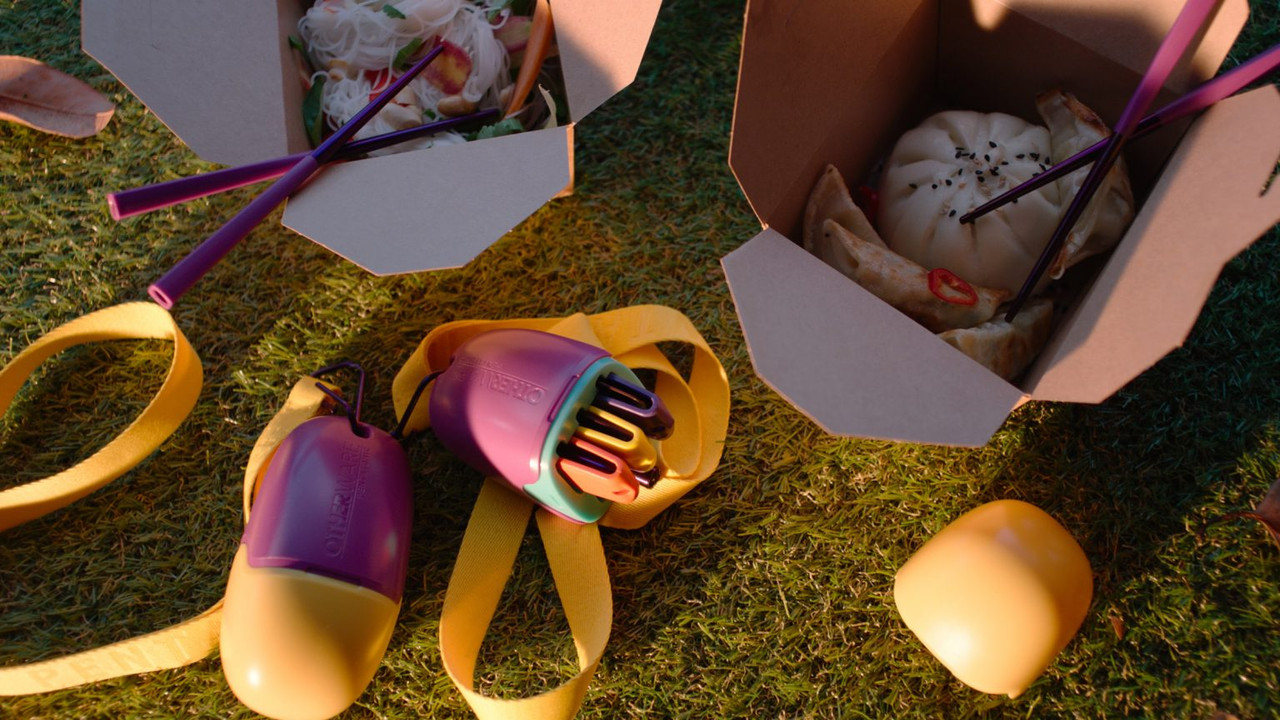 Single-use plastic is bad for the environment in many ways. Extracting petrochemicals threatens wildlife and ecosystems, plastic manufacturing releases emissions into the atmosphere that cause climate change, and once disposed of plastic can end up in the ocean. "Climate change falls disproportionately on the poor, vulnerable and marginalized communities," said i am OTHER partner Darla Vaughn. "Single-use plastics are everywhere, and doing something about it, is a mutual passion point between both our organisations," Vaughn told Dezeen. "We wanted to make a product that directly helps our audiences avoid single-use utensils in their daily lives. So we took action, and we made sure that action was a fun, creative and super relevant product."