Pharrell Williams Joins Illumination/Universal's Animated Movie 'Sing 2'
Pharrell Williams, Bono and Halsey are joining the chorus of Sing 2 written and directed once again by Garth Jennings and Chris Meledandri, as they will voice lead roles in the Illumination/Universal sequel to the 2016 hit. Bobby Cannavale, Black Panther's Letitia Wright, Eric Andre and Chelsea Peretti have also signed to star, joining reprising stars Matthew McConaughey, Reese Witherspoon, Scarlett Johannsson, Taron Egerton, Tori Kelly and Nick Kroll. Pharrell reunites with Illumination after Despicable Me 3.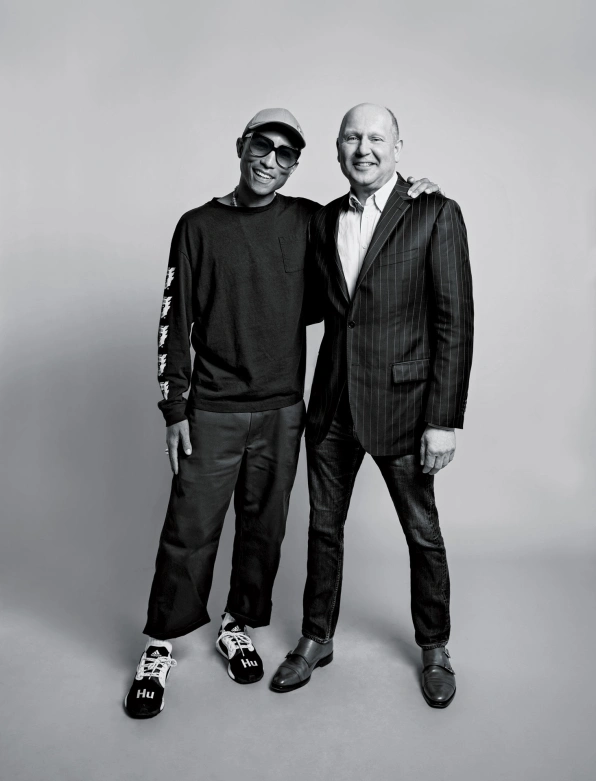 "Sing 2 transcends the animation genre, immersing audiences in a fully realized world populated by complex characters, each with bold aspirations and relatable challenges," said Illumination founder/CEO Chris Meledandri. "We are thrilled that the Sing franchise attracts such exceptional talent, and we are delighted to announce this extraordinary cast. The film is a musical celebration of the unrelenting pursuit of one's dreams, no matter how large the challenges that stand in your way. At its core this movie speaks to the power of optimism and belief." Pharrell Williams plays Alfonso, an elephant ice-cream-truck owner who becomes the first crush of shy elephant Meena (Kelly).