Pharrell Unleashes "JOY (Unspeakable)" In A Powerful Collaboration With Voices Of Fire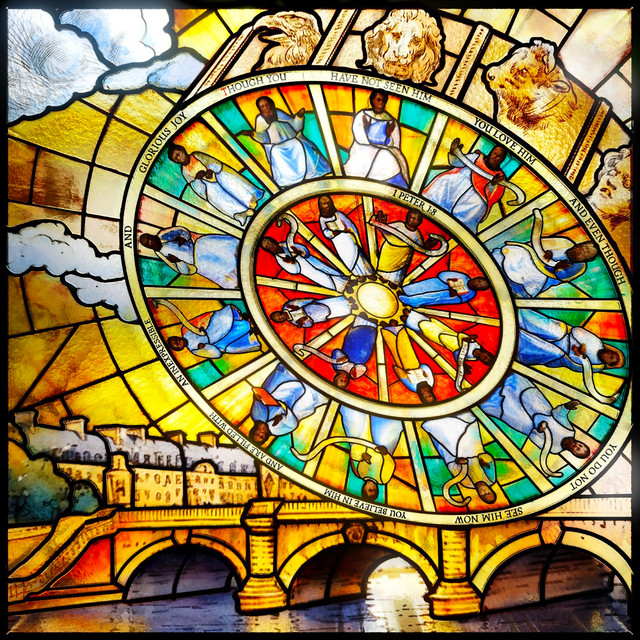 Music has the incredible ability to evoke emotions and uplift our spirits. In the latest musical venture from Pharrell, he joins forces with the illustrious gospel choir Voices Of Fire to deliver a soul-stirring single titled "JOY (Unspeakable)" produced by Pharrell Williams and Larry George. This collaboration is a testament to the transformative power of music and the indomitable spirit of artistic unity. Let's dive deep into the profound essence of this extraordinary musical alliance.
When extraordinary talents converge, remarkable things happen. In the case of "JOY (Unspeakable)," the dream team of Pharrell, Voices Of Fire, Pastor Larry George, and Bishop Ezekiel Williams came together, creating an atmosphere destined for greatness. Bishop Ezekiel Williams, founder of the Voices Of Fire choir and Pharrell's uncle, shares his awe-inspiring experience of working with Pharrell, where creativity flourishes and encourages individuals to reach within themselves to deliver their very best.
"JOY (Unspeakable)" serves as a profound testament to the shared passion and creative synergy between Pharrell Williams and Voices Of Fire. The single delivers an emotional and uplifting experience, carrying the essence of gospel music while infusing it with Pharrell's signature style. Through the expert production of Pharrell Williams and Larry George, the song embodies a fusion of contemporary sounds and traditional gospel elements, resulting in a unique and captivating musical experience.

Stay tuned for the highly anticipated Season 2 of the captivating Netflix documentary series, "Voices Of Fire." Get ready to immerse yourself in the extraordinary journey of this remarkable gospel choir, as they continue to inspire and uplift audiences with their talent and passion. And don't forget to check out their latest single below.