D.A. Speak Future Collaborations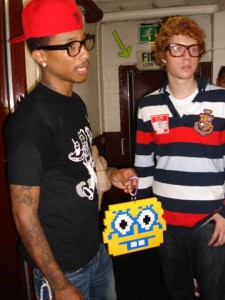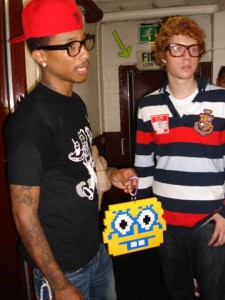 Harvard graduates Chester French have most certainly lived up to their Star Trak label expectations, meshing their core rock sound with urban sensibility. HipHopDX recently sat down with D.A. Wallach of Chester French to talk about the groups' new album, current and future collaborations, and a poor review from Blender magazine. With Love The Future cracking the Billboard's Top 100 in its first week, D.A. was grateful to the fans that made the effort to grab a copy of their debut album. "In an era where you don't have to buy records, to me it shows that 7,000 people gave us a vote of confidence in what we're doing, which is pretty cool." Supporting other acts such as Common, Lady Gaga and Blink-182 later this summer, Wallach added, "It's been great to play with all these different type of artists, and I think also it's helped us develop a base of supporters that are really diverse."
D.A. told DX that Chester French has worked on some records recently with Bronx rapper Mickey Factz, which will likely be featured on his new album. "We're helping him revamp a song he already had that he is planning on putting out as a single," he said. Likewise, the group has collaborated with several other prominent emcees, one of which had the Milwaukee-native star struck. "We're working on a new record with Talib Kweli and Hi-Tek. We also did a song with Masta Ace, which I was super stoked about because he's one of my favorite rappers. That song is with Edo G." When they find time in between touring, Chester French has plans to work on Jacques Jams Vol. 2: Stamina, the sequel to Vol. 1: Endurance. "I'd loved to have Q-Tip on there, Andre 3000 and Malice as well; we love collaborating," Wallach said. Still, their main focus is keeping their fans pleased with a combination of music, shows, and an intimate connection that money can't buy. "The relationship we have with our supporters is really the most important thing we cultivate. Anyone who supports us I feel is a part of our band almost. I want them to feel like they're right there with us.
Chester French Projects
– Mickey Factz
– Talib Kweli
– Hi-Tek
– Masta Ace & Edo G.
Chester French – Jacques Jams, Vol. 2 (2009)