Pusha T.'s Soundtrack Of Life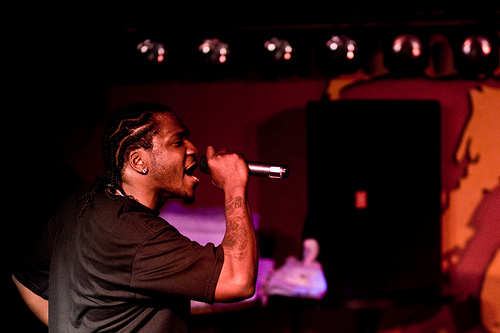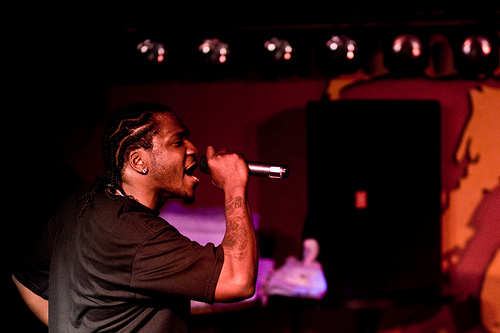 When I take a break from the recording studio, I like to ride around Virginia Beach, Va., Bumping (1)"Looking at the Front Door" and (2)"What's Beef?" Those are two songs that made me the rapper I ­am today. I know we make more lyrically skilled songs, but I respect some pop-rap records. Would you believe that I was totally entertained by the whole MC Hammer era? (3)"U Can't Touch This"? I thought that was gettin' busy onstage. [Hammer] even had the gumption to face New York with those pants and that vest with his chest open [laughs]! I know Malice really enjoys rock music. He says he can play The Killers' Sam's Town in the shower until the water turns cold. (4)"Uncle Jonny" is his favorite. R&B-wise, Teddy Riley is the coldest. His new-jack-swing cuts make me happy as shit. Guy's (5)"Groove Me" can get me through anything during the day. It's nice out today, so we're about to have a cookout. I'm about to turn on (6)"Jamming" and make some jerk chicken and drink a Red Stripe.
Pusha T.s Playlist
1. Main Source's jazz-tinged breakup anthem from their classic debut, Breaking Atoms (Wild Pitch, 1991).
2. The Notorious B.I.G. kicks serious knowledge about what true trouble is all about (Bad Boy, 1997).
3. MC Hammer introduced the world to parachute pants and unfathomable dance moves (Capitol, 1990).
4. From The Killers' acclaimed sophomore album, Sam's Town (Vertigo/Island, 2006).
5. The suits Teddy Riley and company wore for the cover of their debut album, Guy (MCA, 1988),were shinier than anything Puff Daddy and Mase ever donned.
6. One of the epic songs Bob Marley and The Wailers recorded in England after an assassination attempt on Marley, December 3, 1976 (Tuff Gong, 1977).