Pharrell Honored By Mademan.com For Most Innovative & Trendsetting Men Of Year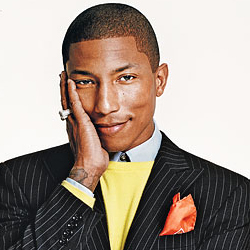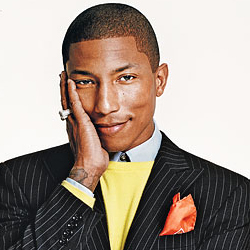 Pharrell Williams
Former NERD, Man Of Style & Substance
From his humble beginnings as a scribe on Wreckx-N-Effect's 1992 hit "Rump Shaker," Pharrell moved up in the world to become a household name with NERD and a coveted music producer (who may or may not be dating Rihanna, apparently). He represents an entire generation of entrepreneurial, stylish men who are enjoying great success (he the most so) in the music/fashion arenas, as well as exemplary cross-over successes who continue to reinvent themselves on an almost daily basis.
The inaugural trailblazers list recognizes men from a wide range of professions–they are linked only by their ability to live the life of a made man. This year's honorees include: hip-hop legend Pharrell Williams, Gossip Girl creator Josh Schwartz, pork-belly impresario David Chang, Avatar leading man Sam Worthington, and Charlie Villanueva, the first NBA player to talk to fans on Twitter during a game. MadeMan.com and Break Media Recognized 2009's Best and Brightest on July 29th Bash in New York. In a world full of quasi-celebrities, short-lived Internet sensations, and one-hit wonders, some men still stand out as true leaders in their fields, and they deserve to be honored. Break Media and MadeMan.com, the ultimate online men's lifestyle destination, have selected a list of 50 men who exemplify the image of a made man, and are fit to be called trailblazers. The motto of MadeMan.com, "Wit, Wisdom, and Women," will be on full display in New York on July 29th when MadeMan hosts an exclusive invitation-only party honoring this year's trailblazers. The full list of names and more information on the party can be found at mademan.com.