'Til The Casket Drops' Preview, Album Pushed Back Till October 20th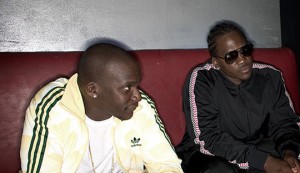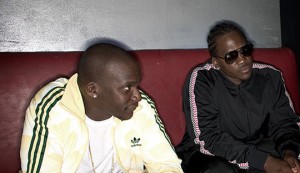 Oh boy. So yesterday I was blessed with the opportunity to get a advance listening to one of my favorite groups out there, Clipse. If you don't know, in my humble opinion, they are one of the hottest groups out there. Not to mention, Til The Casket Drops is one of the albums I've been looking forward to this year. But back to manuscript. My man @StevenVictor came through the other day and gave us a listen to about 10 of the 14 tracks set to be on Til The Casket Drops. Let me tell you though. Not one track disappointed in my mind. And The Neptunes, who produced 8 of the tracks, came through with some heat! Sean C & LV provided some production as well as "Kinda Like A Big Deal" beatsmith, DJ Khalil. All three producers provided the perfect backdrop for Malice & Pusha T. to lay down there impetuous verses.
Standout tracks like "Back By Popular Demand aka Popeye", with a witty verse from Harlemite Cam'Ron, "Champions" and "Show Off" have been running through my head all day. The leaked "Eyes On Me" featuring Keri Hilson, sounds much different from the one circulating around the internet lately. I'm not going to go into too much more detail, but I was impressed by what The Brother Thornton have been cooking up all these months. Some of the features tentatively lined up for the album included, Rick Ross, Ab-Liva, Pharrell, Keri Hilson, Kenna and Drake. The album is set to be out on October 20th so keep your eyes open for new Clipse singles coming out soon. Oh yeah, and the "I'm Good" video is on its way!
*youresopop.blogspot.com
Clipse – Til The Casket Drops (2009) (October 20th)
Producers & Guests: The Runners, Swizz Beatz, Rick Rubin, Sean & LV, Justice League, Dame Grease, The Neptunes, Danjahands, DJ Khalil, Reefa, Boi 1-Da, Keri Hilson, Kenna, Cam'Ron, Timbaland, Scott Storch…
Confirmed Tracks:
– Kinda Like A Big Deal feat. Kanye West (DJ Khalil)
– Popeye feat. Pharrell & Cam'Ron (Neptunes)
– Wretched Pitiful Poor Blind & Naked feat. Pharrell & Kenna (Neptunes)
– I'm Good feat. Pharrell (Neptunes)
– Eyes On Me feat. Pharrell & Keri Hilson (Neptunes)
– Show Off feat. Drake (Neptunes)
– I'm Good feat. Rick Ross (Remix) (Neptunes)
– Champions
– Maybach Music feat. Fabolous, Drake & Rick Ross (Remix)