Jennifer Lopez Working On New Album, Neptunes Produce First Single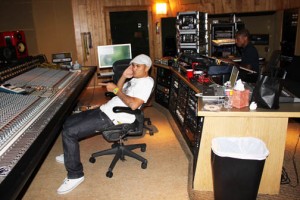 Update: 18th September
There is still no confirmed title or release date for Jennifer's album, although it was revealed by Lopez herself back in June that it could be available in January 2010. Beside Pitbull and Pharrell Williams, other big names attached to Jennifer's new effort are singer/producer Johnta Austin and acclaimed music maker Mike Caren.
*angryape.com
*aceshowbiz.com
Jennifer Lopez – 7th Studio Album (2010)
Producers & Guests: The Neptunes, Johnta Austin, Mike Caren…
Confirmed Tracks:
– Lola feat. Pitbull (The Neptunes)

Update: 15th September
Jennifer Lopez is readying a new Pharrell Williams-produced single called "Lola," which features Pitbull off her 7th Studio album, The two recently wrapped a video which is as "an upscale Eyes Wide Shut… where my role is being taken advantage of by these beautiful women who are, like, massaging me.". The Neptunes and Jennifer Lopez have already worked together on the "Love Don't Cost A Thing Neptunes Remix" featuring Ghostface Killah back in 2003. Thanks To bigmac2098.
Jennifer Lopez – Love Don't Cost A Thing feat. Ghostface Killah (Neptunes Remix) (03′)