Shakira's Second Single Is 'Why Wait', Not 'Did It Again'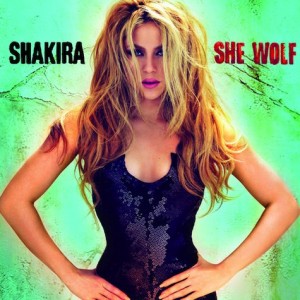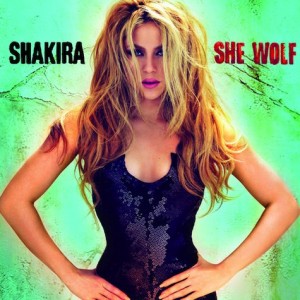 Update: September 11th
According to Colombiareports.com Shakira's second single is 'Why Wait' and not 'Did It Again'. Along with this week's unveiling of her new album's cover art, Shakira's representatives confirmed that the second single from the album She Wolf will be the song Why Wait. The song (Spanish title: Años Luz) was produced by Pharrell Williams and mixes his usual catchy pop aesthetic with an irresistible combination of Middle Eastern sounds, perhaps in tribute to Shakira's part-Lebanese heritage. Casting for the video clip is currently underway and shooting will begin in a few weeks. Whether Shakira will continue to cause controversy with this clip and her exploration of sensuality as seen in the video for She Wolf remains to be seen, says music website Ritmos Latinos.
Update: September 8th
According to Pop Justice, Shakira second single will be "Did It Again" and the follow-up to "She Wolf", which continues to climb the Billboard charts where it currently sits at a new peak at #12. The song was co-written & co-produced by Shakira herself and Pharrell Williams, who also features on the track and has been responsible for the majority of the production on the new album. Also they confirmed the green cover is the official album cover for her new album She Wolf which will be released on October 5th. Thanks To Borsboom.
*colombiareports.com
*musicistheheartofoursoul.com
Shakira – She Wolf (2009) (October 5th)
Confirmed Tracklist:
– Did It Again feat. Pharrell (The Neptunes)
– Good Stuff (The Neptunes)
– Why Wait For Later (The Neptunes)
– Long Time
– She Wolf
– Spy (Wyclef Jean)
– Men In This Town
– Gypsy
– Send Me An Angel
– Loba (She Wolf) (Spanish)
– Devoción feat. Gustavo Cerati) (Spanish)
– Años Luz (Spanish)
– Lo Hecho Está Hecho (Did It Again) (Spanish Version) (The Neptunes)