Wale – Let It Loose feat. Pharrell (Review)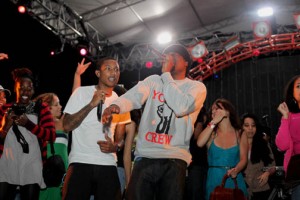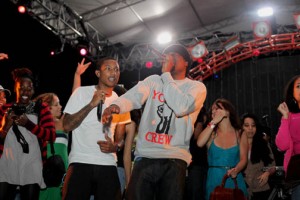 Update: November 9th
"The most distinct character on the album comes from "Let Loose" and its producers, the Neptunes. Pharrell's inviting vocals over an undercurrent of rapidly pulsating yet light bass notes combined with a relentlessness only Wale's syllabic assault could tackle make this song identifiable, though not exceptional. In the end, it doesn't think outside the box as much as it's superficially given a personality. It fills in the blanks with vibrant descriptions, but it doesn't create its own statement."

Update: October 17th
"Inhibitions" is a leaked single off of Wale's delayed major label debut, Attention Deficit, which is now set for a Nov. 3rd release. "Inhibitions (Let It Loose)" is produced by The Neptunes, and is the sparse, skittering type of beat that they used to save for Clipse albums. Pharrell is on the hook, doing an okay job of not getting in the way, while Wale goes more than a few bars without shouting his own name. Overall, it's a pretty solid track, which bodes well for the rest of Attention Deficit.
According to billboard.com, Wale is preparing to release his next single "Let It Loose" featuring Pharrell produced by The Neptunes. Wale (born Wale Folarin)  performed as part of the house band for the MTV Video Music Awards in New York, and he recently confirmed he will be joining Jay-Z, NERD and J. Cole for a stateside college tour this fall. Now, Wale will be releasing his debut album, "Attention Deficit," Nov. 3 on Allido/Interscope Records. The album boasts appearances from Lady Gaga, Jazmine Sullivan, Gucci Mane and Bun B and production from Cool & Dre, Green Lantern, Scyence, longtime collaborator D.C.'s Best Kept Secret and mentor/Allido label head Mark Ronson. So far, however, the major embrace hasn't translated into sales. Wale was best-known and acclaimed for incorporating go-go music, a local style that's little used outside D.C.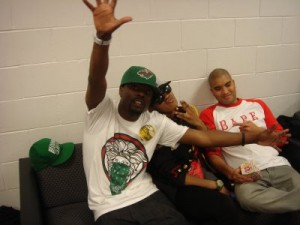 But none of the singles released have been go-go tracks, and the new album's first single, "Chillin'," featuring Gaga, entered the Billboard Hot 100 at No. 99, where it remained for only a week before falling off. The second single, "World Tour," has yet to crack the charts. Wale got his start passing out mixtapes in D.C. He was discovered by Ronson in 2007, and a few months after that, he signed with Ronson's Allido Records. He went on a U.K. tour with his label chief and "shortly after in 2008, I got signed to Interscope," he says. In addition to the Jay-Z tour, Wale, who recently took the stage for the VH1 Hip-Hop Honors in New York, will perform as-yet-unannounced one-off dates throughout the country starting in the coming weeks and will release a follow-up single, "Let It Loose" featuring Pharrell, which Kleiman says will give him the momentum he needs until the album's release. Thanks to Blahh.
*billboard.com
*dailycardinal.com
Wale – Attention: Deficit (2009) (November 10th)
– Let It Loose feat. Pharrell
Wale – Let It Loose feat. Pharrell