Pav Div Previews The Neptunes Produced 'Broccoli'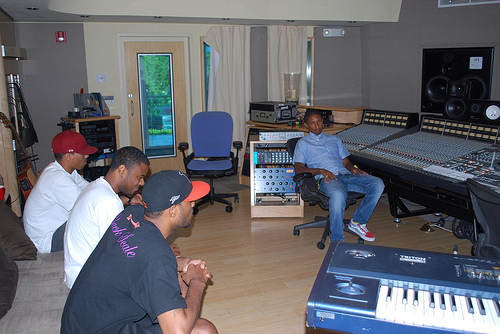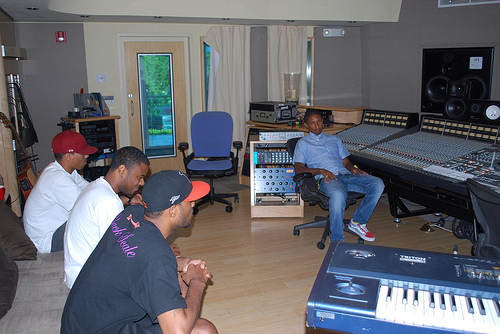 Update: January16th (2010)
Pac Div previewed 1 of 4 Neptunes tracks Live From The Lions Den West Coast Hip Hop Supafest, Pure II from their debut album Grown Kid Syndrome (2010) (Due (Summer) called 'Broccoli' They sampled their own track from "Mayor" from the second verse. Check it out, its pretty dope. Thanks to Flipbundlez.
Pac Div – Broccoli feat. Pharrell (Live)
Pac Div – Broccoli feat. Pharrell (Live)

Pac Div – The Mayor

Pac Div – Grown Kid Syndrome (2010) (Summer)
– Broccoli feat. Pharrell (+ 3 Tracks)
Update: December 2nd
Pac Div Don't Want Grown Kid Syndrome To Be About Celeb Guests Nevertheless, the California rap trio enlisted Pharrell and promise other surprise guests on 2010 album."We want to bring our own sound into the game," Like said. "It's not about having big-time producers on every single track or 'insert favorite singer here, there.' It's not about celebrity status with us. It's just, like, making good music, and Church League kind of embodies that." But the group did in fact work with a big-name producer, Pharrell Williams. They recorded four songs with The Neptunes hitmaker because his energy fit where they wanted to take things."
Working with Pharrell, it's just the energy he brings," Mibbs explained. "He has a lot of good ideas as far as hooks, and even his beats are amazing. It just fits that whole mode, that everyman-type feel. That's what Pharrell gives us." Pac Div said they are 75 percent done with the project, and the other 25 percent is reaching out to other artists to be on the record. They maintain, however, that their goal is introducing Pac Div. "We don't want to talk prematurely, but we've got surprises," Like said. "We really just want to introduce our sound. Like when you hear your first classic album, it was all in-house. It wasn't a whole all-star cast of producers.
Update:  August 19th
According to Itspacdiv.com, The Neptunes did 4 tracks for  Pac Divs new album. "We just finished the tour, and didn't really get time to chill before we were back on a flight to Miami. The good news is that we were flying out to record with NERD! We spent 5 days in the lab, working and creating with Pharrell and Chad, who are both geniuses in their own right. We knocked out about 4 joints, chopped it up a bit about life and stuff, and vibed out to old school joints…Man these fools know every record! We also played Pharrell our music videos "Mayor" and "Pac Div" which he loved. Can't Wait for ya'll to hear these!" Thanks To Skateboard.