We Are The World 25th Anniversary (Official Video), Download To Donate (Update)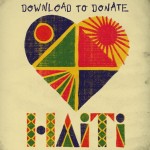 Here is the Official 'We Are The World 25th Anniversary' Video and Four new songs have been added to the 'Download To Donate' album. Go to www.musicforrelief.org and download tracks by Weezer, Jack Johnson, Crystal Method and Metric. Please don't forget to donate and share the widget. 100% of Download To Donate funds will support those affected by the earthquake in Haiti. In partnership with the UN Foundation's Central Emergency Response Fund, Habitat for Humanity and Dave Matthews Band's BAMA Works Haitian relief effort, Music for Relief is working to provide immediate aid with food, water, and emergency medical supplies, and long-term sustainable housing solutions for the people affected by this catastrophic natural disaster.
We Are The World 25th Anniversary (Official Video)

Updated: January 20th

Mike Shinoda has spearheaded a benefit for Haiti, allowing fans to download previously unreleased tracks from the likes of Alanis Morissette, The All-American Rejects, Dave Matthews Band, Enrique Iglesias, Hoobastank, Kenna, Linkin Park, Lupe Fiasco, Peter Gabriel and Slash. The compilation, "Download To Donate For Haiti," is free and available for download at the website for Music for Relief, the nonprofit started by Los Angeles' Linkin Park in 2005. Music for Relief reports that it has raised more than $3 million for disaster relief in its five years of existence.
Mike Shinoda Explained: "It was an idea as of Thursday – We ask that you donate, but you don't have to — if all you can afford is to spread the word, embed the widget, share it on Facebook, Twitter, whatever, then that will be good enough, – We're hoping to raise a lot of money for a lot of people who need it in Haiti. We started our organization, Music For Relief, back in 2005 after the Tsunami in South Asia,. Music for Relief's goal is to provide relief, funds and awareness in the wake of natural disasters … this is the first time that the technology has been available to do something like this; just a few years ago, it wouldn't be possible for artists to turn around songs so quickly, in a matter of days. By the way, I should say that Music for Relief [donates] 100 percent of the funds, We're just a conduit; everybody's working for free and everybody's working hard." According to the relief site, Chad Hugo Co-Produced Kenna's 'Never Let Me Down' tune together with Mike Shinoda, a leftover off Kenna's 2007 Make Sure They See My Face. Thanks To Plaxxx.
*musicforrelief.org
*latimes.com
*mtv.com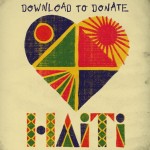 Download To Donate For Haiti (2010)
01 – Linkin Park – Not Alone
02 – Slash – Mother Maria feat. Beth Hart
03 – Kenna – Never Let Me Down (Chad Hugo, Mike Shinoda)
04 – Peter Gabriel – Heroes
05 – Alanis Morissette – Still (Acoustic)
06 – Kenna – Resurrection feat. Lupe Fiasco (Mike Shinoda)
07 – Hoobastank – We Are One
08 – The All-American Rejects – The Wind Blows (Skrillex Remix)
09 – Enrique Iglesias – It Must Be Love
10 – Dave Matthews Band – Typical Situation (Live)
11 – The Crystal Method – Slipstream feat. Jason Lytle (Slimmed Down Mix)
12 – Metric – Gold Guns Girls (Mike Shinoda Remix)
13 – Jack Johnson – Times Like These (Live From Red Rocks)