Christina Aguilera's 'Bionic' Tracklist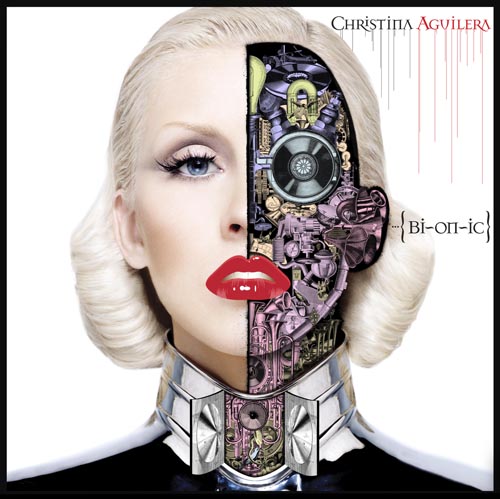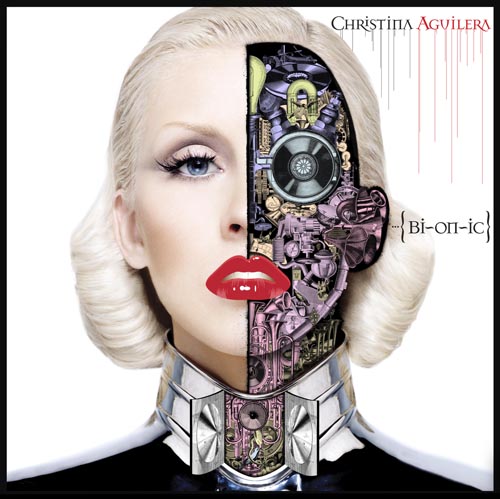 Christina Aguilera – Bionic (2010) (June 8th)
01 – Bionic (Intro)
02 – Not Myself Tonight
03 – I Hate Boys
04 – Powerful
05 – Hunger (Interlude)
06 – Sex For Breakfast (Focus & Detail)
07 – Birds of Prey
08 – Kimono Girl
09 – So What You Got
10 – Night Desires feat. Goldfrapp
11 – Monday Morning
12 – Little Dreamer
13 -Listen Up
14 – Lost (Interlude)
15 – You Lost Me feat. Sia
16 – All I Need (Sia Furler)
17 – I Am feat. (Sia Furler)
18 – Glam (Tricky Stewart)
19 – Lift Me Up (Linda Perry)
20 – I Will Never Forget U
Leftovers:
– Love For All Seasons (Carl Sturken & Evan Rogers)
– Love Will Find A Way (Carl Sturken & Evan Rogers)
Updated: January 26th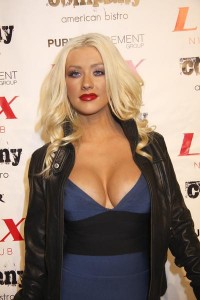 The new album from Christina Aguilera was postponed. "Bionic" unprecedented fourth album by the artist, will be released in April. In a statement, the RCA Records – record label responsible for career Aguilera – announced that the album was delayed before it was scheduled to hit stores around the world in March.  The record company did not say what the exact date of release, but it is certain that "Glam" the first single from the material, will be released next month.
Christina Aguilera – Bionic (2010) (April)
Producers & Guests: Sia Furler, Goldfrapp, Ladytron, M.I.A, Linda Perry, Tricky Stewart, The Neptunes, Focus & Detail, Santigold, Flo-Rida, Dr. Luke, Sam Endicott, Sam Dixon, Claude Kelly, John Hill, Dave Switch, Le Tigre…
Confirmed Tracks:
– Glam (Tricky Stewart) (Single)
– Bionic
– Lullaby feat. Sia Furler
– Sex For Breakfast (Focus & Detail)
– You Lost Me
– Listen Up
– Kimono Girl
– Little Dreamer
– Birds of Prey
– So What You Got
– Lift Me Up (Linda Perry)
Updated: January 7th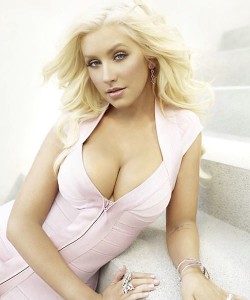 Christina Aguilera has confirmed that she will release her new album titled 'Bionic' in March, While 'Glam, Lullaby' & 'Bionic' will be Christina's new song titles. The album – Aguilera's first studio set since 2006's Back To Basics – is expected to feature collaborations with Goldfrapp, Ladytron and M.I.A, as well as regular Aguilera producer Linda Perry, 'Umbrella' hitmaker Tricky Stewart and R&B duo The Neptunes. "I'm so thrilled about the New Year to come with the release of the album and the release of the movie," she told reporters at a Las Vegas New Year's Eve party. "It'll be March next year for the album and Thanksgiving weekend for Burlesque."
"Two are what she calls the 'fun songs': "Glam," a poppy, hip-hop inflected throwback to Madonna's "Vogue," which will most likely be the first single, and "Bionic," the addictive electronic title track… "Lullaby," a song she wrote for Max fills the womb-like room–her warm voice barely backed by accompaniment." The Australian Newspaper' said that the production team The Neptunes are working with Aguilera on her upcoming album, but it's not confirmed to current date; while HipHopDX stated that the Dr. Dre protege Focus will produce some tracks for Aguilera. Blogger Perez Hilton declared on his own Twitter account that Aguilera is working with the band Le Tigre, later confirmed by Aguilera in her E! Special, an American dance-punk band known for its socio-political lyrics, dealing with issues of feminism and the LGBT community.
*theaustralian.com.
*digitalspy.co.uk
*aceshowbiz.com
* xtina-web.com