Kenna In The Studio With Kid Cudi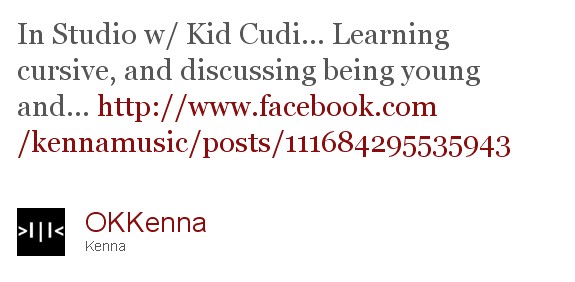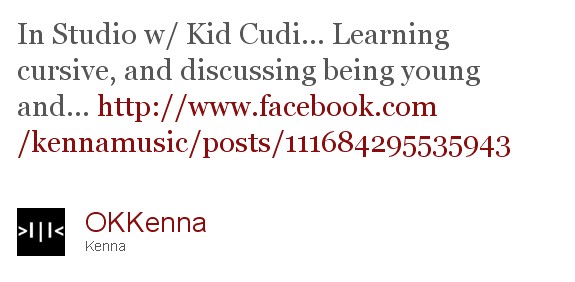 Updated: March 26th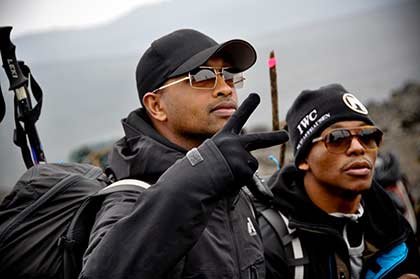 Kenna is working with Lupe Fiasco again, probably for his Songs For Flight Project and Kenna met up with Time to talk about the Climb. "Meetin up with @LupeFiasco before the "Beamin" Video shoot…"
*twitter.com/okkenna
*lupend.blogspot.com
Updated: March 24th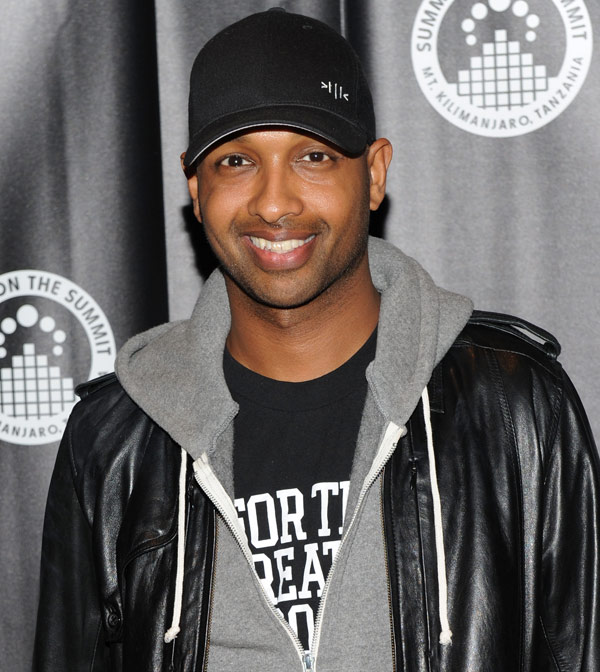 It looks like Kenna is working with Pharrell again for the new album according to his twitter.
"Back 2 LA. On flight from DC. Great 2 b part in NatGeo Forum w/ Sec. Clinton & Under-Sec. @usmariaotero -Aft. talked 2 Pharrell, time 2 wrk!"
Updated: March 15th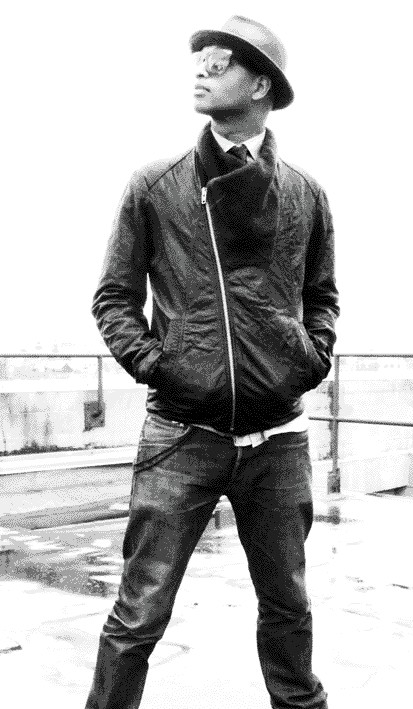 Kenna is finally working on his long anticipated 3rd studio album 'Songs For Flight' since the 'Summit On The Summit Project' is over now, check out the tune he's posted on his youtube channel. If you asking me that's clearly a Chad Hugo beat, but I could be wrong.
"GOING INTO THE STUDIO TO BEGIN THE ALBUM. YOU WILL BE A PART OF IT. I AM GOING SOMEPLACE DEEP IN THE VOID TO CREATE THIS. BEST, KENNA"
The Beginning Of Songs For Flight