Pharrell Talks About Kiehls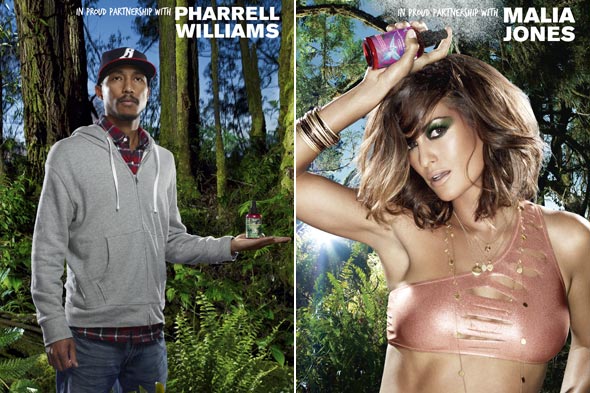 Pharrell Williams: "For my label, I used camouflage. I don't like the idea that camouflage is always linked to war, its intended for disguise and that's why I chose it. I incorporated all kinds of little images and animals inspired by the rainforest into my label, and threw in the iconic BBC/Icecream logo… you can find a digital spacesuit helmet on the front of the label as well."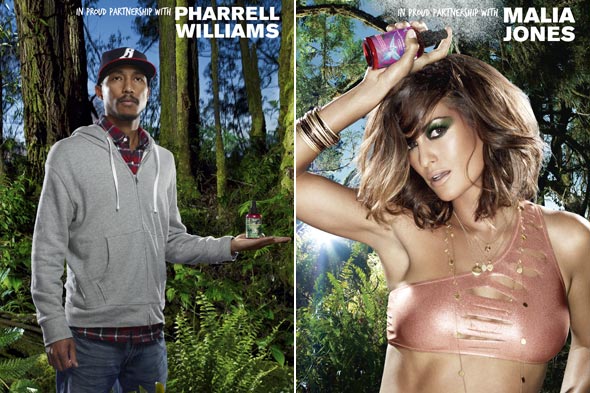 The earth-loving label has revealed stunning shots taken by photographer David LaChapelle that feature actress Julianne Moore, artist Jeff Koons, pro-surfer Malia Jones and musician Pharrell Williams in portraits that meld the epitome of eco-chic with raw urban sex appeal. We're loving how Moore's zippered red biker jacket sets off her fierce red Bridget Bardot-like tumble of locks – while Jones's smoky moss green eyes and rock-toned abs and biceps have us more than just a little jealous.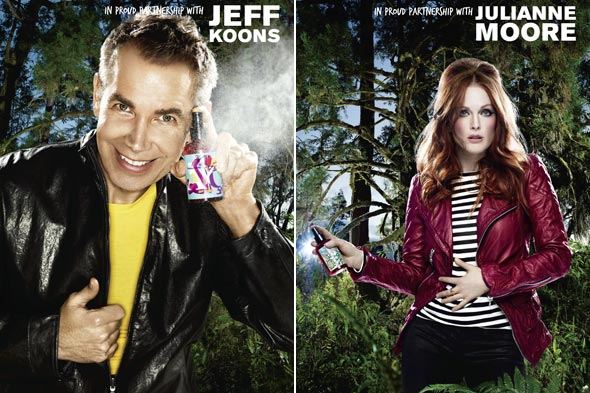 Eco Consciousness doesn't start and end with the month of April. It should always be a continuous, proactive effort. Beauty brand Kiehl's is one of those who actively participates in helping make the world a better place to live in. This time, it has picked the Rainforest Alliance as its beneficiary, with 100 percent of the net proceeds from its selected product donated to this institution. Kiehls' generous commitment to donate up to $200,000 from the sale of its Limited Edition "Açaí Damage-Protecting Toner" will help the Rainforest Alliance to bring sustainable forestry, agriculture, and tourism practices to communities around the globe. We thank Kiehl's for its generosity and commend the company for demonstrating a real, rigorous commitment to the stewardship of our planet," shares Tensie Whelan, president, the Rainforest Alliance.
The group of diverse celebrities each personally designed and drew labels to grace the limited edition bottles of 100% organic Açai Damage-Protecting Toning Mist, which will raise funds for the Rainforest Alliance – a non-profit that protects rainforests by teaching businesses and individuals how to keep sustainable practices. One hundred percent of Kiehl's net profits up to $200,000 will benefit the organization. You can get your fix in Kiehl's stores this month, or by purchasing online.

Updated: March 17th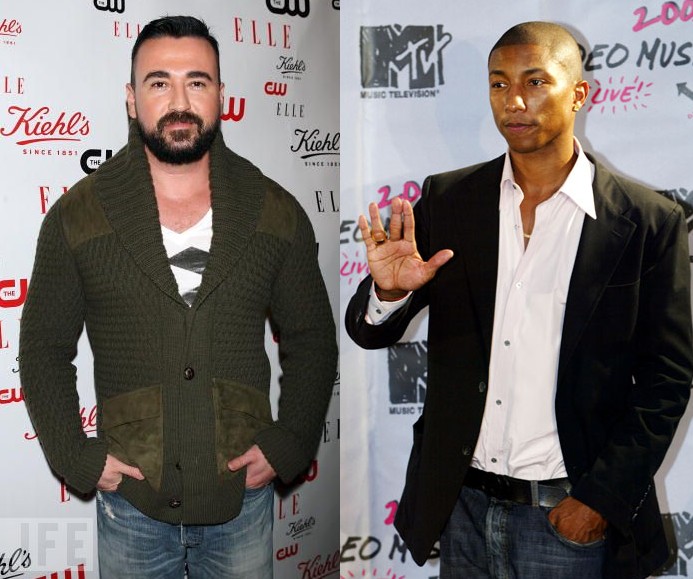 Keihl's has joined forces with Pharrell, Julian Moore, Jeff Koons and Malia Jones to raise awareness for Earth Day by having each of them design a label for their limited edition Acai Damage-Protecting Toning Mist which is scheduled to be released this April. Keihl's is hoping to donate $200,000 to the Rainforest Alliance.

Kiehl's is a premium American cosmetics brand retailer, founded in New York City's East Village in 1851. It currently has stores worldwide and is owned since 2000 by the L'Oréal cosmetics group. Kiehl's specializes in making premium skin, hair, and body care products, and its formulas utilize extensive herbal and pharmaceutical knowledge passed on through generations of manufacture.