Rap-Up Previews Five Tracks Of N.E.R.D.'s 'Nothing'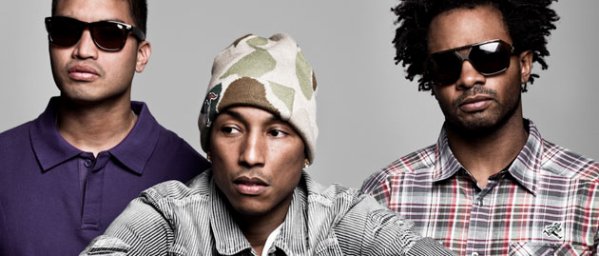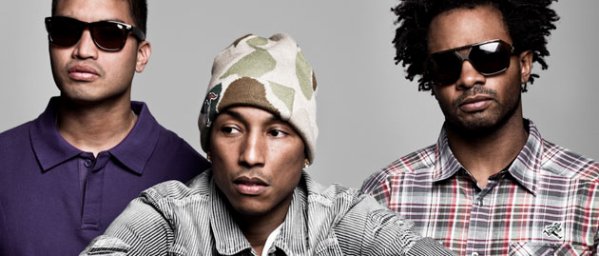 Originally, Pharrell, Chad, and Shae planned on calling their fourth album Instant Gratification, which would also feature a female vocalist named Rhea, who was supposed to usher in the revolution. Despite a name change and Rhea's absence, a musical shift is apparent. On The Neptunes-produced tracks, nostalgia for '70s R&B, dance, and funk take charge. Hip-hop takes a back seat as Pharrell exercises his pipes. The production is more prevalent than the lyrical content, yet the trio has deviated from the party hard, crash harder dejection to focus on songs about love, heartbreak, and victory. Rap-Up.com highlights five tracks from N.E.R.D.'s newest release.
01 – Help Me
There is a strong Otis Redding meets Ricky Fanté meets Raphael Saadiq feel to this song. While Pharrell is drowning in sorrow claiming the "cold doesn't stop when you cry," horns wail and a cloud appears bringing a thunderstorm. "Cold can only be killed but never absorbed," a lamenting listener will hear while drowning in relative sorrows.
02 – Make You Feel Good
This song has the extraterrestrial, spatial sound that N.E.R.D. is known for with a simple melody contrived to "make you feel good." While this record probably isn't a song that shouts "Get up and dance!" the four girls hired to dance on tables during the listening session may beg to differ.
03 – I Seen The Light
A sizzling beat clamors behind a memorable melody for yet another love track about meeting "the one" and seeing the light. Why it sounds like "Boulevard of Broken Dreams" by Green Day is up to the ethers.
04 – Party People
By the end of this song, one might ask, "Wait, which girl do you need one more time?" In the background, there is the recurring phrase, "What I need, what I need is that girl there." Redundant, yet meant to create a brain imprint, this uptempo track is made for dancing.
05 – Hot & Fun feat. Nelly Furtado
N.E.R.D.'s first single may not necessarily be prime club material, yet it is perfect to pump through speakers at a packed stadium. The song, which features the musical stylings of Nelly Furtado, is fun, upbeat, and catchy. "It's a new day, life as you know it has changed," Pharrell says toward the song's close.
N.E.R.D. – Nothing (2010) (July 6th)
Producers & Guests: Ben & Ted (aka Mansions On The Moon), Yelawolf, Kenna, Nelly Furtado…
Confirmed Tracks:
– Hot & Fun feat. Nelly Furtado
– Party People
– Help Me
– Make You Feel Good
– You're So Perfect
– I Seen The Light
– You're The One (+ 8 Tracks)
*rap-up.com
*n-e-r-d.skyrock.com