Rye Rye Talks Debut Album, Meeting M.I.A., & Working With Pharrell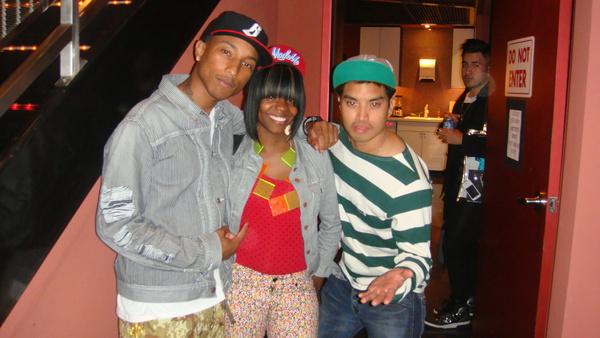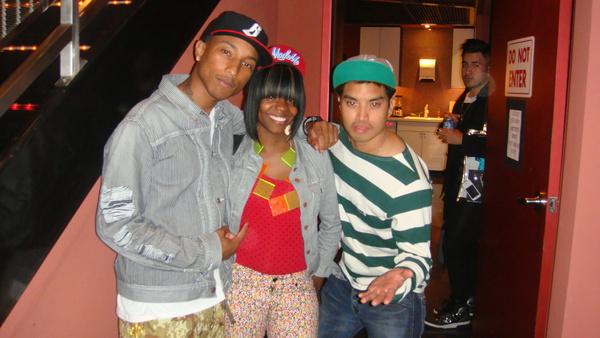 Rye Rye has been recently interviewed by Rap-Up where she revealed that Tyga will be featured on one of the Neptunes produced tracks. Her energetic debut album Go! Pop! Bang!, is due this summer, collaborating with M.I.A., The Neptunes, Tyga, Blaqstarr, and Diplo, Thanks to skateboard.
Rye Rye Rap-Up TV Interview Part 1

Rye Rye – Go! Pop! Bang! (2010)
– Untitled feat. Tyga (+ 1 Track)
Updated: May 14th
According to Rye Rye's twitter, shes been asked how the work with The Neptunes was and she revealed that they did two tracks and that M.I.A and Interscope liked it, lookin forward to hear them! Thanks to skateboard.
"But i def killed both of em! shit is fire, so in my lane =) Pharrell did an amazing Job, and how are you wyd?"
"Hey rye how's da work comming along??>good, we did 2 amazing songs for the album! M.I.A & the label liked em"
Updated: May 12th
American rapper Ryeisha Berrain aka Rye Rye is working with The Neptunes for her long anticipated debut album, she recently has been featured on the Star Trak release Fast & Furious 4 OST last year with the track Bang featuring M.I.A. produced by Blaqstarr, thanks to skateboard.
"I Just Pulled Up to The Studio! Session w/ Pharrell 11am-6! I just hopped Up Out The Bed, turned My Swag On & Ready to record some Heat!XXXO"
"Me Pharrell, And Chad(The Neptunes) Today! In the Lab Working it out! Owwwwww =)"
"But Look How Pharrelll Dressed Like me lol..he Jocked My Style But His Jacket is His Line..Mines Is Levi's"
"okay so studio tomorrow again with Pharrell! im getting sleepy..Remember You can do anything if you put ya mind to it!"
Rye Rye – Bang feat. M.I.A. (Blaqstarr)