Malice Talks About Growing Up With Timbaland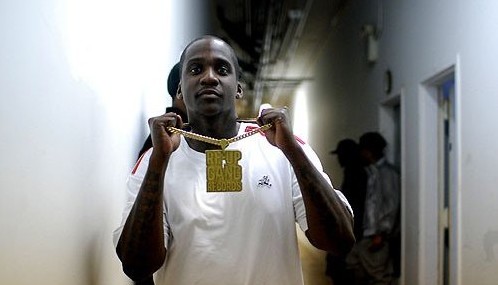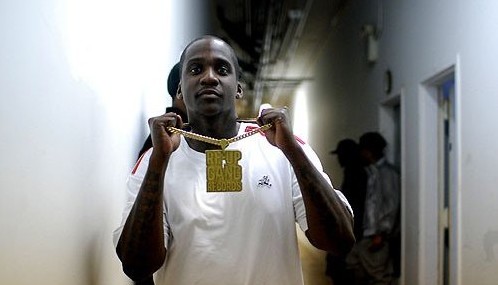 When most people think of the Clipse, they think of The Neptunes. Which makes perfect sense since the two Virgina-based duos grew up together and have spent almost the last decade making beautiful music together. But there's another Virgina-based superproducer that Clipse actually go way back with as well: Timbaland. Thornton brother Malice and DJ Timmy Tim (as he was known back then) went to high school together. With Timbaland being honored at this year's Hip Hop Honors, it was only right we got Malice on the horn to tell us about how Timbaland inspired him to take rap seriously, why the Clipse never worked with Timbaland, and how Timbo always kept it 100 with him.
On First Meeting Timbaland…
Me, Pharrell, and Timbaland are all the same age and we went to the same school. We never had classes together, but we always kicked it in the lounge area and what was called the Commons. Back then, this was like '88-'89, I was in this group called Def Dual Productions, DDP. It was dual, as in two people. So the gist of it was that everybody had a partner. It was huge. We were on the news for being troublemakers. You know, that juvenile trouble. We were always fighting, stealing cars, just stuff you ain't had no business doing. Just doing dumb shit. It was really crazy. At the time, I was rapping but I didn't take it serious because I wasn't feeling a lot of the beats that people were making or that I was coming across.
So the leader of DDP, his name was Kelly Skinner, he came to me and said, "Yo, I got this dude and his beats are insane!" He was like, "Listen to this!" He played track after track of DJ Timmy Tim's beats, and I'm going to be all the way real with you, even at that time the beats were like…I was taken by them. The beats were just consistent. It was no trademark or anything, but it was just competent beats. It was very solid. I was like, "This is what I'm talking about! Now I'm ready to rock." I was so inspired by these tracks.

So we had a meeting, and Tim came to the meeting. He was going to make beats for everybody and their partner. After school, after everyone had lost interest in rhyming, I would still go to Tim's house. His house was bike-riding distance from my house. Tim lived on Bridle Creek Blvd and Pleasant Valley Road. Actually, Bridle Creek is where we used to hustle. His house was not far from that. Like, you could throw a rock to it. I would go over to Tim's crib, and he would have his set-up, but the mic cord wouldn't reach over to where you wanted it to be. You had to kneel between the twin beds he had in his room. But we made a few joints. Actually, to connect the dots, there was a song called "Stay With Me" that me, Timbaland, and a couple of other people in DDP did. And that was one of the joints that I had played for Pharrell. When Pharrell heard my verse, he went crazy over it and it just tightened our bond.
On Timbaland Blowing Up…
Later on, I heard that Timbaland was writing songs for Jodeci, which was motivational because I saw that this thing was tangible and it could go down. And then I would still see Tim. When he came home, we still went to the same barbershop or whatever and I would see him at Eloquence and we would speak. He was driving the BMW, I forget what series it was, but it was the hottest thing riding through Virginia at the time. In fact, I seen Tim drive by in a few things. [Laughs.] I seen him on the strip, on the beach, and he kept it real every time. Every time he seen me, he kept it real. Still, he was evolving and he got bigger. I was working at a car lot as a lot attendant around '95 and I was hearing all these Aaliyah joints. I would be in the cars in the summer time, hot, burning up, cleaning out the cars, and I hear Tim on the radio and I'm like, "Yo, I can do that. I know I can do that."
It was good for us and it was good for everybody in Virginia. Virginia is just one of those places. In New York you see stars and industry people every day. Virginia was kind of quiet and not too much stuff was happening at that level. So Timbaland, Missy, Teddy Riley and Skillz were the ones everybody from here looked up to. I must say, it motivated everybody. There's nothing like driving and you see that Mercedes Benz pull up and it's Teddy Riley in it, or you see that Lambo and it's Missy in it. And you know them, they're from where you from. That really put the battery in everybody's ass out here in Virginia.
On Why Clipse Never Worked With Timbaland…
It was no real reason that we didn't work together. I don't attribute that to anything. If anything, it was a conflict of schedule or whatever. Tim's a real businessman and he's doing his thing. Actually, we came up closer with The Neptunes. We never said we wanted to work solely with The Neptunes, but that's just kind of how it happened. But you know, we don't do too bad with The Neptunes.
On His Favorite Timbaland Beat…
My favorite Timbaland beat? That's not fair. What was that joint that him, Missy, and Da Brat came out with? That. "One In A Million" by Aaliyah. That really was just impressive to me. I know I'm overlooking a lot right now.
On Timbaland's Signature Style…
It was that double beat, or that double skip. I don't know how to categorize it. You know what I'm talking about. It was that Timbaland signature. When you hear the beat, before you knew it was Timbaland, you knew it was Timbaland. He is just one of the illest producers to me. When I say that, I think of Timbaland, The Neptunes, Dr. Dre. I don't know what order, but they're who you think of when you think of producers. And I think they really defined the difference between a beatmaker and a producer. Before, you didn't even know there was a difference. They let you know, that's them and this is us. It's talent, bro. He's gifted.
He's cut out his niche in history. If I could sum it up in one word, it would be "innovative." He not only raised the bar, but he sets the standard. It's just one of those things. If Timbaland says this is dope, then most times it's dope. He'll do new things that are great. He'll try something new, but it will be totally accepted and loved by everybody. To me, that's what he's known for. Some people will do something new, but people be like, "That's too far out there" or "He was reaching." But Tim is always in pocket. Trendsetter, man.