Pharrell At Colette Moncler Collection In Paris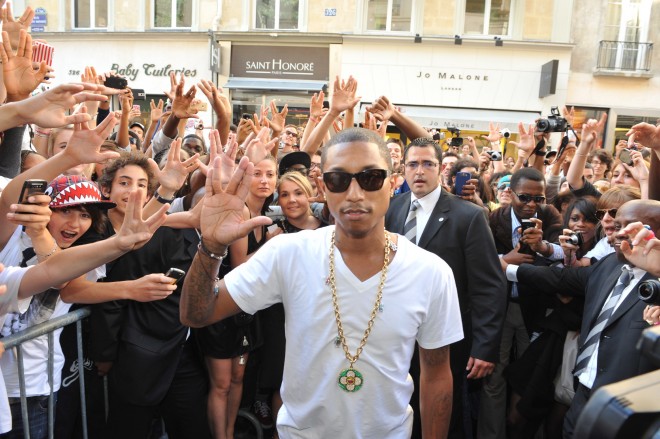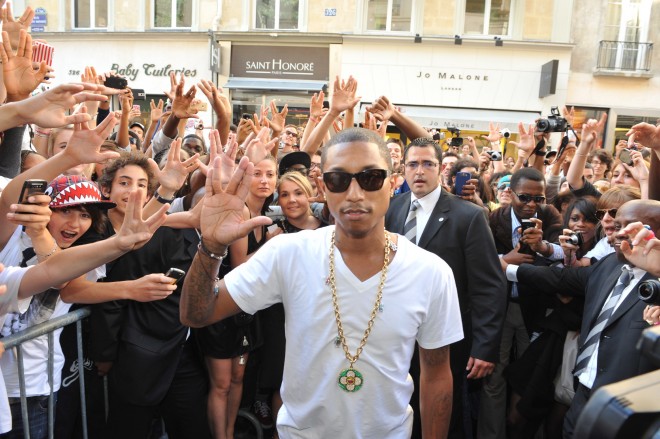 Pharrell Williams concluded the launch of his Pharrell x Moncler collection with an intimate opening party at Paris' colette. The event included Pharrell and fellow members of N*E*R*D, Chad Hugo and Shay Haley. The eco-friendly collection embodies both a progressive approach to sustainable fashion as well as a Moncler's own signature aesthetic. Pharrell said he made the fabric with bio-thread (that's recycled plastic, yo). "I wanted it to look futuristic, not military," he said. I especially dug, in addition, were his personal accessories, like the glittery-gold climber's hoop Cosmic Blossom, as well as the reversible medallion with a Murakami character, the back side bearing a peace sign.—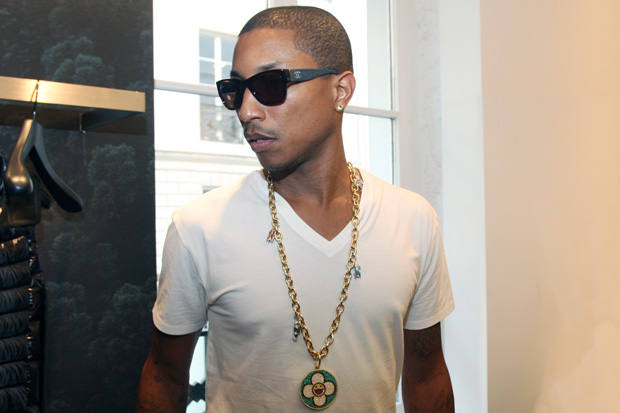 Pharrell At Colette Moncler Collection In Paris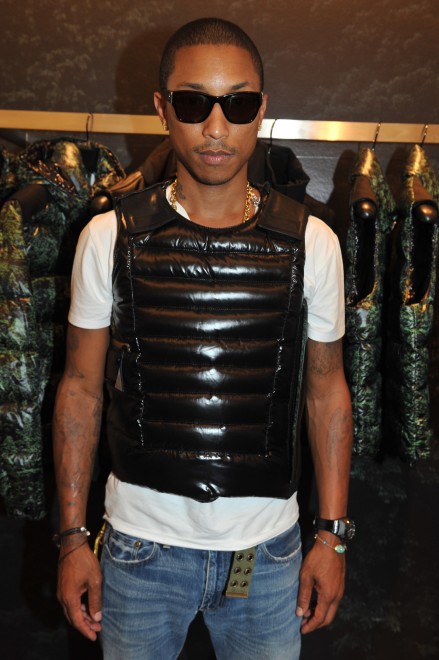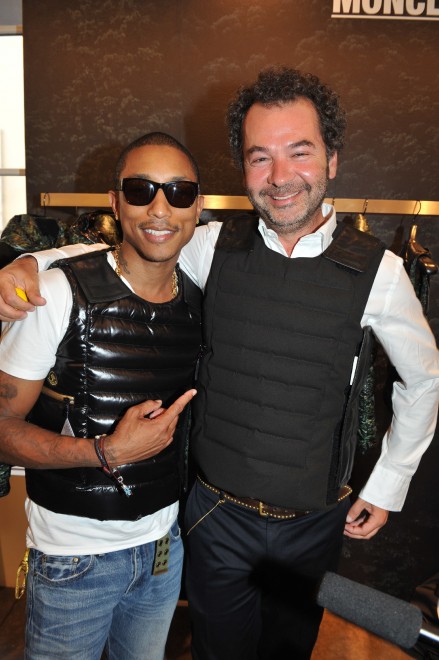 *n-e-r-d.skyrock.com
*hypebeast.com
*gq.com
*colette.fr

Updated: June 23rd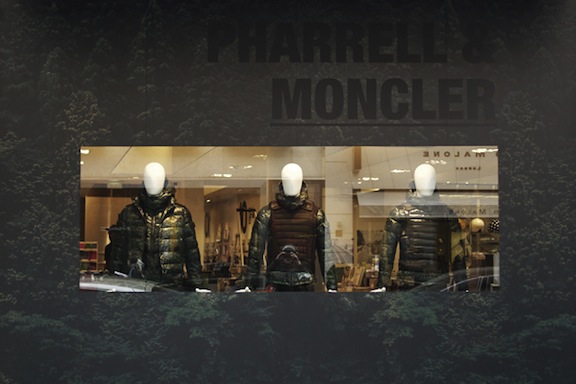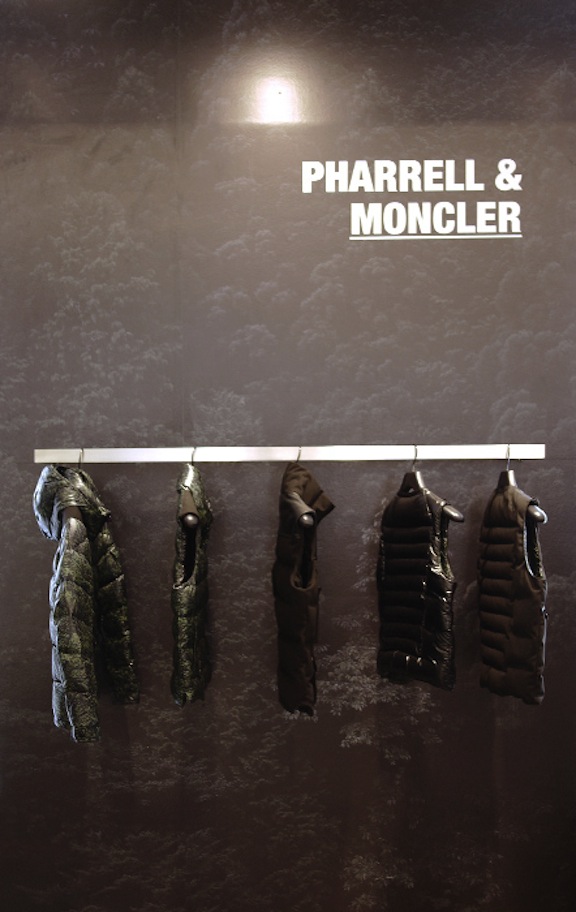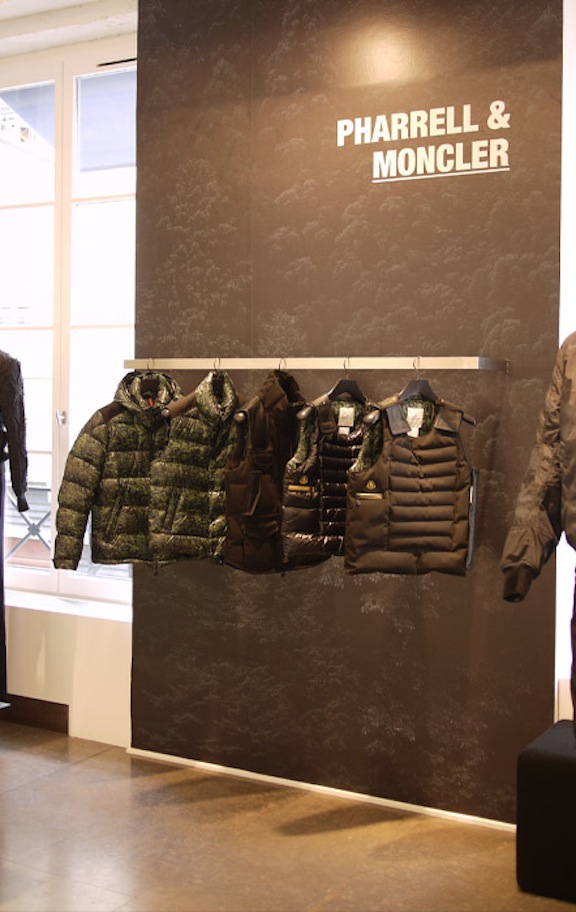 *bbcicecream.com/blog

Updated: March 19th
Check out those new Moncler x Pharrell Fall/Winter Jackets printed by Keita Sugiura.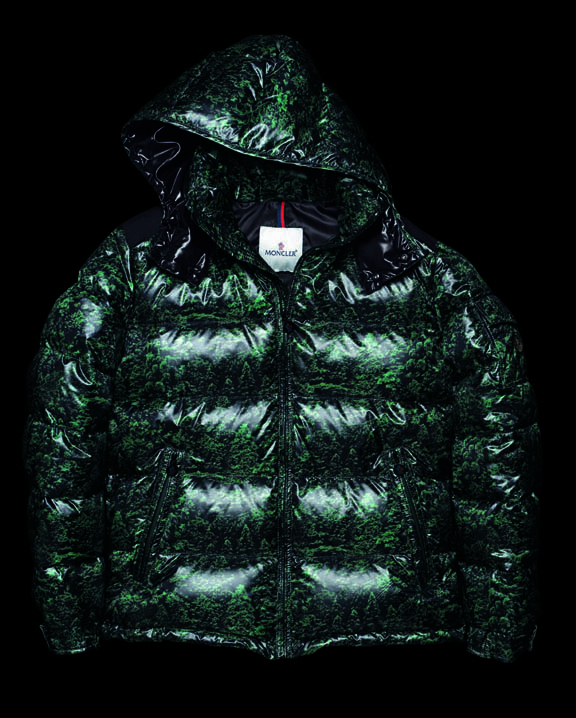 Updated: December 19th (2009)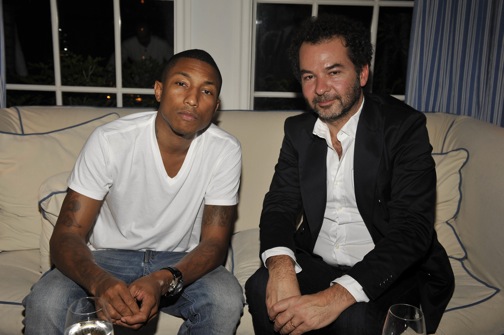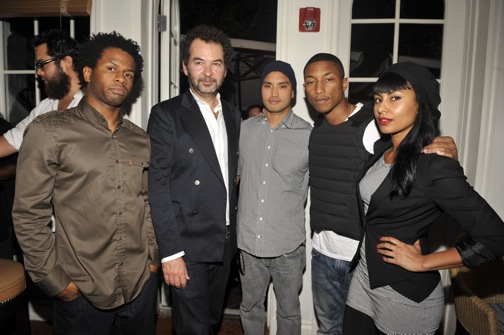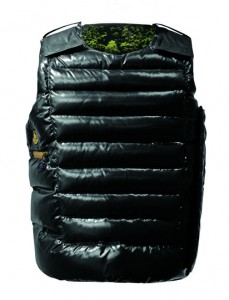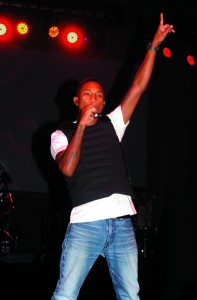 Moncler has found itself yet another partner, Pharrell Williams, and the European brand plans to use the hip hop star's own Bionic Yarn, a Williams-owned company that sources its material from recycled plastic bottles, to make "bulletproof" jackets. The Grammy award-winner producer will create a collection of special edition jackets, an all-black selection that will include extended length, "bulletproof" puffer jackets, in a diversification in Moncler's classic down line. The deal is latest step in Moncler's policy of "creating a stimulating melting pot of art and fashion," the company said in a release trumpeting the deal. Williams' collection will be purely menswear, with the key garment a "pacifist version" designed to be the very antithesis of a bulletproof vest.
It will debut in the fall 2010 season, though both sides were mum about prices and distribution."To me, Moncler has always been the premier luxury outerwear brand. Their clothes are the chicest and blend classic outerwear with high-end fabrics," Williams said in a release. Inspired by ecological materials and icons, the clothes will feature leather details and gold waterproof zips. All the looks will be made from futurist fabrics by Williams' Bionic Yarn. The collection will also have an arty touch as the jacket linings will contain forest imagery and eco photography shot by Japanese artist Keita Sugiura.
"Pharrell represents a visionary and contemporary eclecticism, as well as a multifaceted way of interpreting creativity from different standpoints, ranging from music to applied arts and clothing – a philosophy that blends in well with Moncler's modus operandi, which has resulted in a special edition bursting with ideas," said Moncler CEO Remo Ruffini, who first discussed the project with Williams when they met at last year's Miami Basel art show. The CEO and the music producer plan to celebrate the partnership with a dinner in Miami at next month's edition of the Florida art fair. Founded in 1952 as an Alpine apparel brand in Grenoble, France, Moncler is now headquartered in Milan, Italy.
*fashionwiredaily.com
*honeyee.com/pharrell
*bionicyarn.com
*bbcicecream.com/blog