N*E*R*D's Next Single Is 'Party People'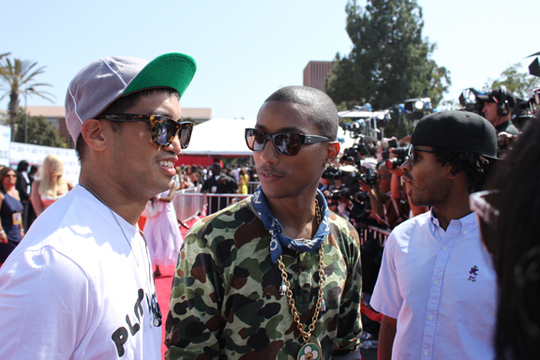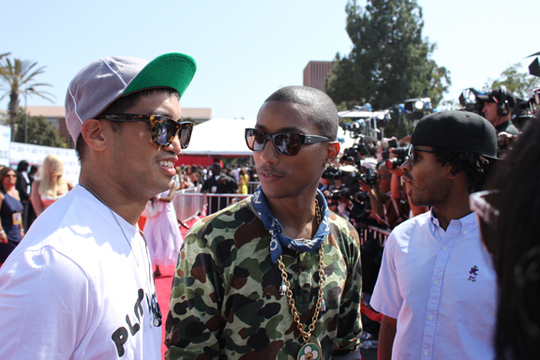 The guys of N*E*R*D are keeping in tune with the title of their next album when it comes to revealing details about their next effort. "We can't give away the treats," Pharrell told MTV News of the trio's forthcoming Nothing, due September 7. "That's like saying 'trick or treat' [when] you already know what you're going to get, so [you] don't knock on the door," P said, adding, "Nah, man, you gotta go get it." "Go knock," groupmate Shay Haley chimed in, encouraging fans to buy the album this fall. The trio — Pharrell Williams, Shay Haley and Chad Hugo — are riding high off the success of "Hot-N-Fun," the first single from Nothing, which features Nelly Furtado. And they recently premiered the Jonas Åkerlund-directed video for the song."There's a French expression which is called 'baba cool,' which is from the late '60s, early '70s, and it's like the mixture of posh, bohemian and art," P explained of their next project.
"That's pretty much the theme of the album." But 'baba cool' also aptly describes the countercultural feel of the clip itself. "We told them we wanted something that was psychedelic, something that paid homage to The Beatles' Yellow Submarine and the Magical Mystery Tour," he said. Pharrell first teased to MTV News what the tone of the group's new material would be, earlier this year. "The music is very psychedelic for the most part. Eighty percent of it is definitely flower-power, counterculture, release and let yourself be free and have a great time!" Last year, N*E*R*D added a fourth member, pop singer Rhea, but she's since ventured off to work on her own material. Next up, the collective plans to release its next single, "Party People." That's great news right there, love the tune.
N¤E¤R¤D – Party People (Live)

N¤E¤R¤D – Party People (Live) (10′) (MP3)