Pharrell: Feed Your Curiosity & Remain A Kidult Forever, Blackstarnews.com Interview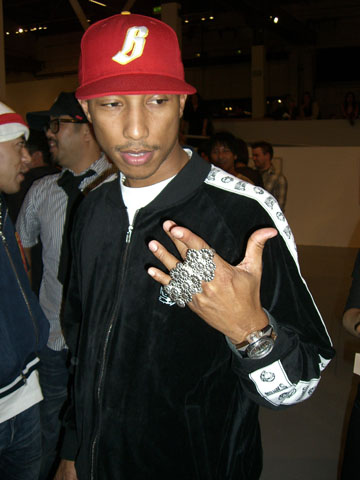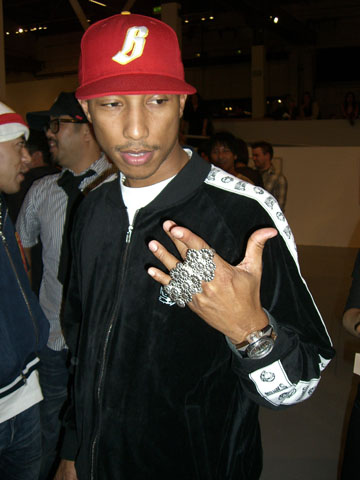 Pharrell talks about his latest venture, branching into cinema by scoring the soundtrack of Despicable Me, a 3-D animated adventure revolving around a diabolical villain determined to steal the moon.
Blackstarnews.com: Let me start off with a question from FSU grad Laz Lyles who would like to know what it was like creating the score for this animated feature?
Pharrell: I can't remember the last time that I was doing something creatively that I hadn't mastered yet, in the sense of familiarity. Mastering, meaning understanding the concept of how it worked. This was something that was brand new, that I'd never done before. This was so new to me, it was like "Whoa!" It was like the next level.
BSN: Laz wants to know what's been the most unusual sonic inspiration or everyday sound that you've incorporated into your music?
P: That's the thing, I like to use a lot of everyday sounds in my music.
BSN: Nick Antoine asks, what struggles have you had to deal with in your career?
P: I don't know that there were any struggles. I'm too thankful for the opportunities I've had to complain about anything.
BSN: Nick also asks, what are some of the tools that you would attribute to your success?
P: Education, first and foremost.
BSN: You're a person that a lot of people turn to for help producing their projects. Who is it you rely on when you need support?
P: I look to my family for support.
BSN: Are you interested in pursuing further film work?
P: Sure! I've learned a lot from it, and it's made me happier as a person.
BSN: Which fellow hip-hop producers are you really into right now?
P: Oh man, there are so many of them. I really love what Hi-Tek has been doing recently. There's a lot of them. I really love Diplo. I think he's super talented.
BSN: Larry Greenberg says, "I love that you are a Star Trek fan like me. Which character is your favorite?"
P: I'd say Spock, but now everybody's on him, so, like, cool.
BSN: Attorney Bernadette Beekman says she saw you perform several years ago at the Costume Institute Ball and that you seemed almost at one with the audience. She's curious about what's going on with you in terms of art and sculpture.
P: Obviously, I put out "The Simple Things" project with Takashi Murakami. That was a great success, and we've done two "Chair" series which have really been fun. And I have a couple of upcoming art projects that I'm working on at the moment.
BSN: Yale grad Tommy Russell asks, "What do you think the chances are that BP will stop the oil leak?"
P: I think the BP oil leak is probably a consequence of Murphy's Law and I see it a warning from the universe telling us to pay attention because the Earth is our home. We've got to figure it out. If we don't, we're going to be in very big trouble.
BSN: The bookworm Troy Johnson question: What was the last book you read?
P: The Memory Book by Harry Lorayne.
BSN: The music maven Heather Covington question: What are you listening to on your iPod?
P: The last thing I listened to was Janelle Monae's album.
BSN: Which of your many talents is your favorite?
P: All of them, as they all are vessels of expression.
BSN: What advice do you have for anyone who wants to follow in your footsteps?
P: Feed your curiosity, and remain a kidult forever.
BSN: The Boris Kodjoe question: What do you consider your biggest accomplishment?
P: Having a connection with the kids who are the future deciders of life as we know it.