Pharrell Williams x Wonderwall Interview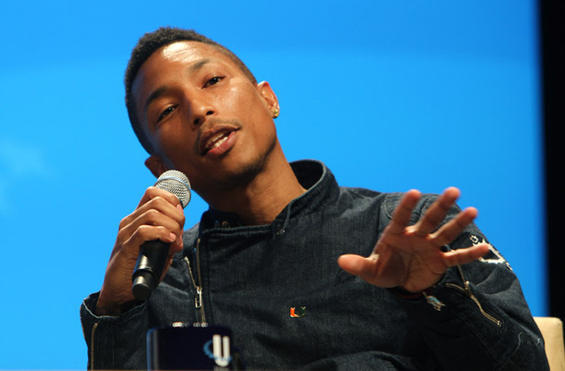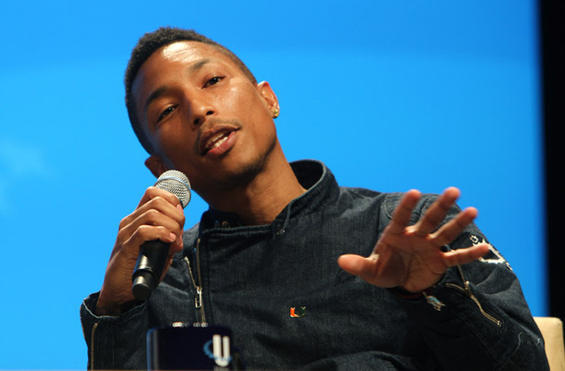 Pharrell Williams is a man of many hats. The producer and hip-hop star is best-known as a founding member of the musical groups The Neptunes and N*E*R*D, but he's also a successful solo artist and clothing designer. Hell, the 37-year-old is even responsible for a verse in rap group Wreckx-N-Effect's 1992 hit, "Rump Shaker." His most recent undertaking was a collaboration with composer Hans Zimmer on the score of Universal and Illuminated Entertainment's animated feature "Despicable Me." Pharrell took some time to chat briefly with Wonderwall about the process of creating film music, why he had his full-sleeve tattoos removed and his dream collaboration partner.
Wonderwall: How did you end up getting to work on the "Despicable Me" soundtrack?
Pharrell Williams: Cathy Wilson at the time had done music for Universal for years, and her and I worked together on two of the "Fast and Furious" soundtracks. She told me about a project that she did with Jack Johnson with "Curious George." I was so envious and I was like, "Man, as much as I love cartoons and animation, if you ever get an opportunity please I would love to be aggressive and compete for that next project." "Despicable Me" was the next one that came on her desk, and luckily enough for me, it's working with Illumination. I was just in a company of just super amazing talent, so how could you mess that up?
WW: Have you created other songs specifically for soundtracks in the past?
PW: Yeah, I mean, but that's far different from the score and it's an amazing opportunity for me because I'm learning. I'm learning side by side, there with Hans Zimmer; cool, of course. He's one of the best score composers of all time: "Dark Knight," "Gladiator," "Lion King," and it continues to go on and on and on, by the way.
WW: So was it a pretty even collaboration or was it kind of a teacher-student kind of thing?
PW: He mainly let me do what I felt; he just continued to guide me, to give me the right corners and give me all the secrets to the game and how to understand what my position is.
WW: Did you see the characters beforehand for any kind of inspiration, or did you go into it blind?
PW: Well, yeah, they brought me in very early on in the game and I saw it; I've been around it since the early drawings to when the animation began when they actually began using the technology.
WW: The film is called "Despicable Me." What's the most despicable thing you've ever done?
PW: I don't know. I think as humans we naturally forget about those moments, right?
WW: I wanted to ask you, it's been a year since you had your tattoos removed. I was just wondering what pushed you to actually go through with it. I hear it's painful.
PW: You just change, you know? We change. Not to say I don't want one anymore; I just didn't want those. It hurts. It's not a nice thing.
WW: You're always collaborating with … there's gotta be so many people. It's pretty amazing. Is there somebody you haven't worked with yet that you really want to?
PW: There's a bunch of people. I'd love to work with Eminem. He's a rebel. An icon.
WW: One of our Twitter followers mentions that you're working with Rihanna. Is that true?
PW: Not at the moment, but her and I have had some conversations, so it should be interesting.
WW: You're always doing a million things at once. What's the next project you have in the pipeline?
PW: Right now, Hans and I are working on another interesting thing for a film. Illumination has some interesting projects coming up that we're looking at. And then, respectively, our N*E*R*D album called "Nothing" comes out September 7th. The music feels like the late 60s/early 70s, flower-power, that type of moment in music as the world is changing before our eyes.