The 84th Academy Awards Tonight, No Musical Cutoff For Acceptance Speeches? It's Possible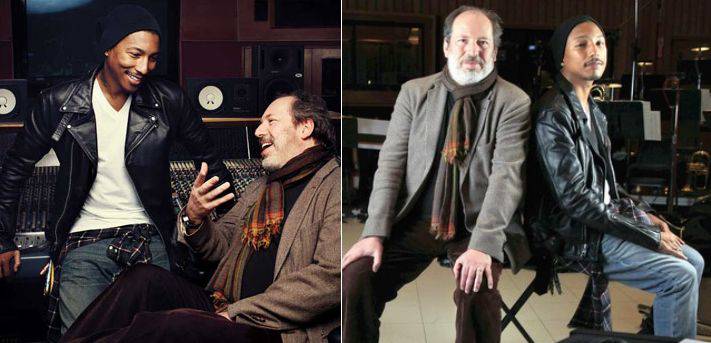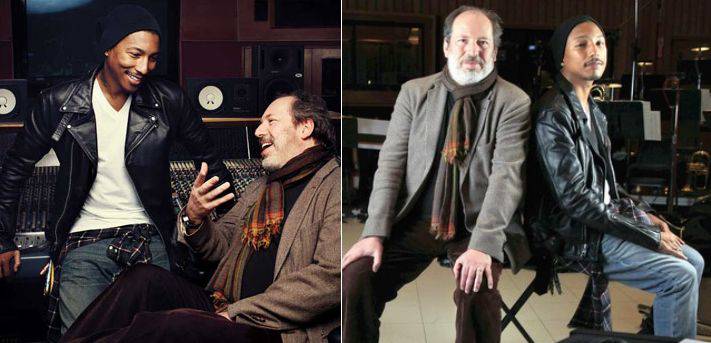 The 84th Academy Awards are finally tonight at Central European Time (CET) (Madrid/Paris/Berlin) Monday, 27th February 01:00 AM, so make sure to watch it, because as you know already The 2012 Academy Awards have tapped Hans Zimmer and Pharrell Williams as Music Consultants. Oscar-winning composer Hans Zimmer and Grammy-winning hip-hop artist and producer Pharrell Williams have been set to supervise the music for the awards show. With many of the winners appearing pre-ordained, one of the biggest mysteries about this year's Oscars is the actual run of the show, especially the music.Though there are only two nominees for best song, the show's producers, Brian Grazer and Don Mischer, apparently decided against having them performed (this despite some intense Twitter lobbying by Judd Apatow, a fan of "Man or Muppet").
The musical consultants for the show, the composer Hans Zimmer and the hip-hop producer and performer Pharrell Williams, have also remained mostly mum about what they're planning, though Mr. Williams allowed that the experience had been "awesome." "It's too exciting to be stressful," he added on Friday night, at Vanity Fair's party for Martin Scorsese at the luxe Hotel Bel-Air. Without song performances, the music at The Oscars is mostly notable when the orchestra plays winners off mid-acceptance speech. People hate that. "Yeah, well, we're going to try our hardest not to do that this time," Mr. Williams replied. Really, they're going to try not to play people off? "Yeah," he said. You heard it here first, nominees: feel free to go on and on. Thank your agents, managers, high school drama coaches and God (or Harvey Weinstein). The orchestra will wait (for a while, anyway).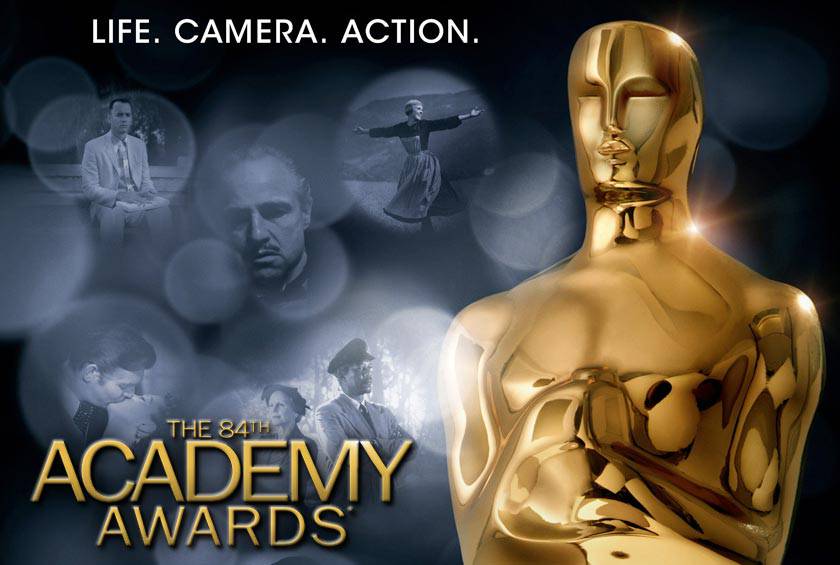 Mr. Williams, who was trained in classical percussion as a student – he played the drum in his high school orchestra – and Mr. Zimmer, who worked together on the 2010 animated film "Despicable Me," have said that their score for the telecast will borrow from hip-hop and classical music, and a lot of other genres. "It's diverse and international in the way that only musicians can be," Mr. Zimmer told The Los Angeles Times, adding: "You might see some odd faces in the orchestra." Will one of those faces be Mr. Williams? Will he pop up in the pit? "I'm not supposed to tell you," he said, grinning slyly, but he added: "I will be playing." For the whole 84th Oscar Academy Awards Nominations List, click Here. The 84th Academy Awards ceremony is set to take place on February 26/27, 2012 at the Kodak Theatre in Hollywood, California, Central European Time (CET) (Madrid/Paris/Berlin) Monday, 27th February 01:00 AM.
The 2012 84th Oscar Academy Awards Nominations
Best Picture
The Artist
The Descendants
Extremely Loud & Incredibly Close
The Help
Hugo
Midnight In Paris
Moneyball
The Tree Of Life
War Horse
Best Director
Woody Allen – Midnight In Paris
Michel Hazanavicius – The Artist
Terrence Malick – The Tree Of Life
Alexander Payne – The Descendants
Martin Scorsese – Hugo
Best Actor
Demián Bichir – A Better Life
George Clooney – The Descendants
Jean Dujardin – The Artist
Gary Oldman – Tinker Tailor Soldier Spy
Brad Pitt – Moneyball
Best Actress
Glenn Close – Albert Nobbs
Viola Davis – The Help
Rooney Mara – The Girl With The Dragon Tattoo
Meryl Streep – The Iron Lady
Michelle Williams – My Week With Marylin
Best Supporting Actor
Kenneth Branagh – My Week With Marilyn
Jonah Hill – Moneyball
Nick Nolte – Warrior
Christopher Plummer – Beginners
Max Von Sydow – Extremely Loud & Incredibly Close
Best Supporting Actress
Bérénice Bejo – The Artist
Jessica Chastain – The Help
Melissa McCarthy – Bridesmaids
Janet McTeer – Albert Nobbs
Octavia Spencer – The Help
Best Foreign Language Film
Bullhead (Belgium)
Footnote (Israel)
In Darkness (Poland)
Monsieur Lazhar (Canada)
A Separation (Iran)
Best Animated Film
A Cat In Paris
Chico & Rita
Kung Fu Panda 2
Puss In Boots
Rango
Best Score
John Williams – The Adventures Of Tintin
Ludovic Bource – The Artist
Howard Shore – Hugo
Alberto Iglesias – Tinker Tailor Soldier Spy
John Williams – War Horse
For the whole list, click Here.