No Malice Talks New Approach To Music, 'Hear Ye Him', New Clipse Album, A Second Book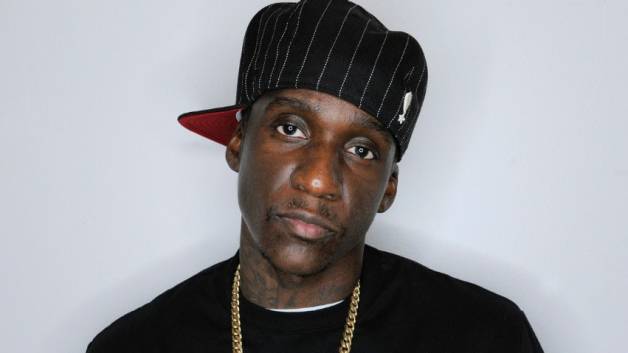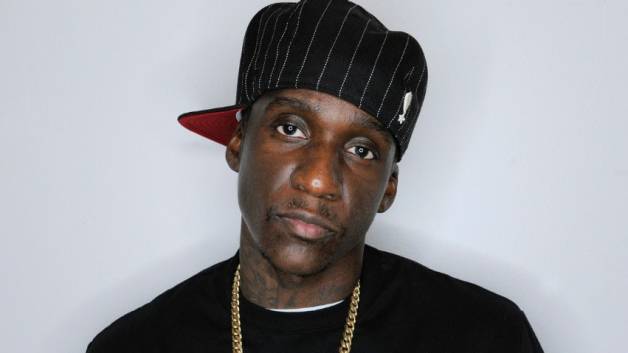 The reborn rapper promises his newfound spirituality has only made his rhymes stronger. By Dan Reagans. Photo: John Ricard. Slowly emerging from a spiritual sabbatical after a lifestyle-altering epiphany, Gene "No Malice" Thornton has a new moniker and reinvigorated approach to rap. Though the older half of the rap sibling duo the Clipse has added a well-placed "No" before the Malice in his stage name and embarked on a solo rap mission sans his little brother Pusha T., he's still one of the sharpest rhyme slingers in the game. As evident by his gut-punching freestyle on Power 105.1's The Breakfast Club last week.
After taking a break from music to pen his autobiographical memoir Wretched, Pitiful, Poor, Blind & Naked, the Virginia-bred MC is re-acclimating himself with the altered hip hop landscape. He's also re-introducing himself to fans who have grown accustomed to his street-savvy cocaine raps but must now get familiar with the new matured perspective he'll offer in his rhymes. BET.com caught up with No Malice to discuss his forthcoming mixtape Hear Ye Him, a new Clipse album and A Second Book, as well as his take on Pusha T's lyrical squabble with Drake, thanks to K0tik.
BET.com: So it's been a while since we've heard any new music from you; judging from your morning show freestyle you've still got it.
No Malice: [Laughs] I really feel what I've been writing here recently. I'm totally inspired. I feel like my writing is really better than it has ever been, ever in my entire life. I'm just ready to share this music with the fans and everybody that's checking for me.
BET.com: What can fans look forward to from your upcoming solo mixtape Hear Ye Him?
No Malice: As far as features, you're definitely going to get The Re-Up Gang of course, my brother, Ab-Liva definitely. I've been working with Chad from The Neptunes, and Pharrell also. Boi-1da, and myself are about to do something as well. The first single is titled "Different."
BET.com: With both you and Pusha T focused on solo endeavors, can we expect another Clipse album soon?
No Malice: We're working on that now. Collecting beats, writing verses, you know Pusha is everywhere right now so it's just a thing of matching up the scheduling, things of that nature. But the fans will definitely have music from Pusha and myself circulating about so we're not going to leave them empty handed.
BET.com: Speaking of Pusha-T, what's your take on him and Drake going at it lyrically?
No Malice: I want Pusha to stop picking on Drake, I like Drake [laughs]. Yeah I like Drake, yo.
BET.com: What was that process like publishing your own book, Wretched, Pitiful, Poor, Blind & Naked? Why did you decide not to sign with a publishing house originally?
No Malice: After I wrote my story … the magnitude of my story is so phenomenal bro that I couldn't even sit around and wait for a major publishing house. I took my book to a few places; they were all very serious, and very interested. They all wanted me to add more to the story, and I just refused to add any fluff. My story is cut and dry, my book gets popping from the beginning to the end. From the beginning to the very last sentence. I didn't want to dilute it by trying to add fluff to it. With that being said, I went ahead and said I'm going to publish this myself. I got a lot of great advice from Wahida Clark [Thugs and the Women Who Love Them], also Kiki Swinson [Wifey], both New York Times best selling authors.
BET.com: What's the next step for you as an author?
No Malice: I'm also working on a book with my manager, who is incarcerated; we're working on a book entitled 32 for the amount of years that he got in prison. I'm also looking for authors that have stories that would better our culture and community.
BET.com: Sometimes when artists find religion they tend change the message/content in their music and inadvertently leave a part of their fan base behind. Ma$e and Shyne are two prominent examples. How do you plan to move forward musically without disenfranchising Clipse fans?
No Malice: I have given my fans from the beginning the Clipse true-to-life story. I have done it with all honesty, all integrity, all realness, I have done that. I've told what we did. Now what I'm telling is where it got us. And that, too, is in its entirety totally true and you can count on it, research it and take it to the bank. So now with giving you both sides of the story I have to tell you where it ended up and I'll leave that up to the listener to decide what route he should go. My concern is not who's going to follow me and who's not going to stay with me. My music is doper than ever period. My verses are doper than ever. So I'm just giving you the whole story … you don't just want part of the Clipse story, I think you want it all.
BET.com: Hip hop has changed a lot since you guys first stepped on the scene. Who are some of the new artist you're feeling today?
No Malice: Get this … I don't even listen to music; I'm not even familiar with who is who right now. I look at my tweets, and people tell me Big K.R.I.T. and Kendrick Lamar, I hear people say that we should do tracks together, so those are the names I'm hearing. I'm not too familiar with what they're doing but they [fans] tell me that they think our styles are compatible. When it's time to do my research I'm going to check those guys out, maybe we can do something together. I'm going to look into them.
BET.com: So now that you're prepping Hear Ye Him, what's the new musical agenda for No Malice?
No Malice: I want to set some kind of example and just share what I've learned in this industry and hopefully it can help somebody else out.