Pharrell Williams x Askmen.com Interview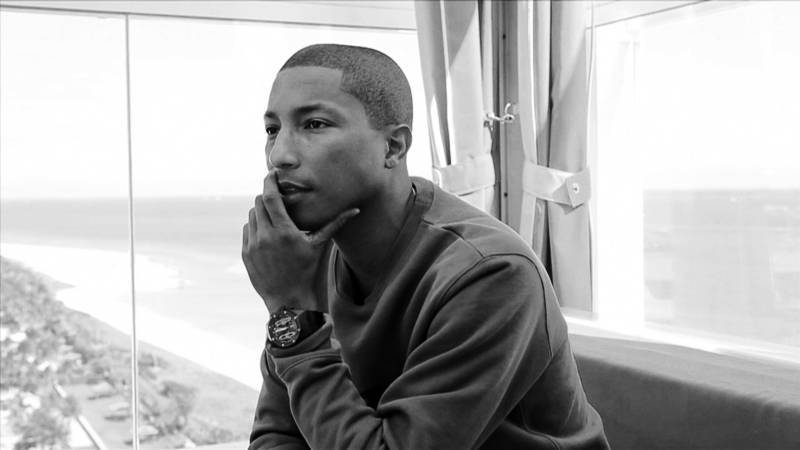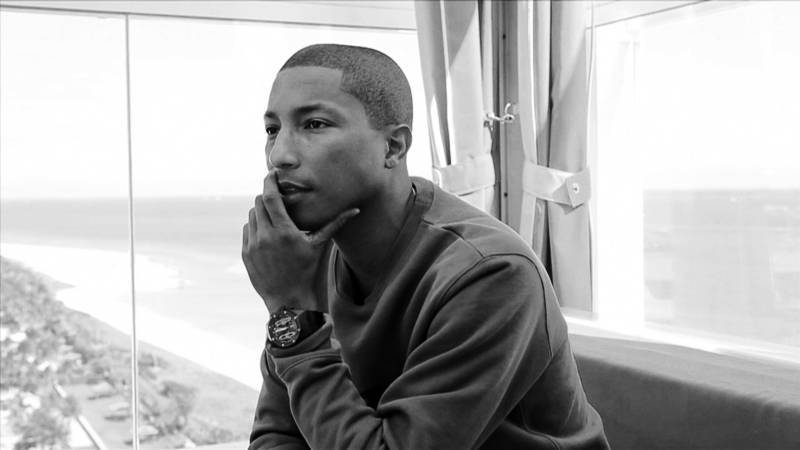 Pharrell Williams On How To Look Fly
With a record label and two clothing lines (to name only a few of his achievements) Pharrell Williams is on his way to hip-hop mogul-dom. Known prominently as the brains behind the most recognizable beats you've surely danced to ("Frontin,'" "I Just Wanna Love U," "Drop It Like It's Hot," "Shake Your Money Maker"), he's also a bonafide style icon espousing hip-hop's evolved look: effortless, fitted and refined. It's no surprise that he extends his taste to his luxury clothing line, Billionaire Boys Club. In addition to being a hit with the discerning urban crowd, the label boasts a flagship store in New York's Soho and, now, an online partnership with multi-platform web retailer Karmaloop.com. Outside these developments in Williams's savvy career, he gives us an earnest glimpse into his personal style and reveals tips on how you can establish yours.
Pharrell Williams On Fashion
AskMen (AM): Do you have personal principles when it comes to deciding what to wear?
Pharrell Williams (PW): It's how you feel when you wake up in the morning, where your head is and what the weather's going to be like. If you follow those three things, you'll always be true to yourself and your intention will be transparent. That's what I love. I love when things are transparent, free and clear of all inhibition and judgement.
AM: Are there things you rely on that express your style consistently?
PW: I can't say what I'm going to wear all the time. The minute that I say that, then there's something in me that tips off and then I need to break out of that. Though I can say that probably for the last four years, I've been wearing SpongeBob toe socks, I always wear camo boxers and a super-soft Billionaire Boys Club V-neck or crew neck, as an undershirt. Well, my hair's been green by default, but I don't know if it'll be green forever, but it's not black and it's not its natural color right now. Oh and my tattoos. [When it comes to consistent style] I'm not anti-anything, but it's also not as black and white for me.

AM: Any advice for clueless guys who wake up and finally want to build a wardrobe?
PW: Well, wardrobe is an extension on personality, and if you're not a person who jumps out the window, then you're not going to do that fashion-wise. When you do, it's going to look and feel like a stretch. Also, remember my first tenet in getting dressed is how you feel in the morning. So if you're not being true blue to that, it usually shows. Those are the people you see and say to yourself "Why are you wearing that?! It's not you." You know, you've heard people say that before. You sort of have to become what you're wearing. It's like your exoshell — your exo-skeleton, if you will.
Pharrell Williams On Shopping Online
AM: What are habits you've noticed about your Billionaire Boys Club online customers that you can impart to our readers about online shopping?
PW: My natural base and my customers are global, so buying online is part of the way they think. Most of the time it's much more expensive to fly somewhere to go try something on, versus just trying it on and if it doesn't fit just sending it back. I hope I'm not speaking out of turn by saying that, but they're just used to that culture of understanding how to buy online. Once you start buying stuff online, you start to get a really good feel and you know from the pictures whether it's going to make sense for you or not. My customers are people who really know their sizes. There are people who are a little bit more pedestrian about the way that they shop, and that's cool. But, it's 2012 — with so many great things that you can't physically see or experience all at once, certainly with the spread of technology and everything the internet represents in terms of being ubiquitous all at once, it's the way to go.
AM: What's the most important thing for a guy to know when shopping online?
PW: The most important thing to know when shopping online is knowing your size, but, at the same time, look — whether you're an online or pedestrian shopper, you should know. And it also goes beyond just your size: You should also know to be in touch with how you feel, because if you don't really feel like a hunter-green fisherman's jacket, it's not going to look good on you. And if it's not raining outside, why do you have a rain jacket on? I mean, some of us can pull it off, but some of us can't. I just think you really have to be true to yourself, and how you feel and where you're going, and what the weather's going to be like. In terms of shopping, you should be really honest with yourself, too; like, if something seems like too much of a stretch, don't waste your money. If something feels like an interesting challenge, OK, cool. But if it feels like it's just right and it excites you, then you're probably making the right decision.
AM: Do you have unique ways of building your wardrobe?
PW: For the most part [outside of Billionaire Boys Club], I probably wear about four brands, and to be really honest, I go to their shows and I get the stuff there. Everything else I have customized, like my Tims and my Japanese Converse Chuck Taylor Addicts made by Nigo, for example. The '90s American mall rat, that's who I am at the moment.