D.A. Wallach x Billboard Article (May 14th)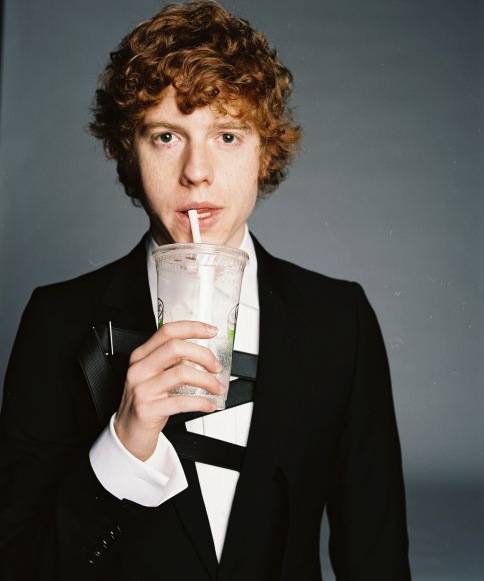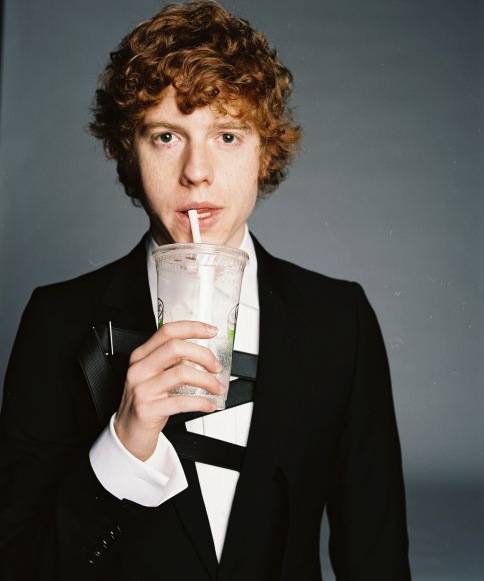 As one of its many efforts to make itself a different kind of music-subscription service, Spotify brought in an official "artist in residence": DA Wallach, one half of the pop-rock duo Chester French. Like the term "poet laureate," that lofty title raises the question of what an artist in residence actually does, and Wallach says his role is basically to advocate for the creative community that uses Spotify, something Spotify's co-founder and CEO Daniel Ek felt was essential for the company. But there's no question that a key part of Wallach's role, like that of nearly everyone who works at Spotify, is to help build understanding about what the company sees as its mission.
"The conversation I'm having every day is: How do we as a business double or triple the value of the recorded-music side of things?" he says. "Right now the thing a lot of people are forgetting is that we live in a world where most people don't pay anything for music, and people are well adjusted to not paying. We're trying to attack that, but it requires a shift in the way people think about monetizing music. If we can get artists and labels to understand the idea of access and social integration, then we can get millions of people to pay." To that end, Wallach leads a team called Artist Services, which fields and responds to questions and feedback from artists and managers. Obviously the team gets tons of questions about Spotify's payment structure (which we're not going to get into here – but you can get info here) and helps artists select which plan of getting their music onto Spotify will generate the most equitable returns.
D.A. Wallach (far right) with (from left) Ian Rogers moderator and CEO of Topspin, Seth Goldstein CEO of Turntable.fm, Alex Iskold CEO of GetGlue, Andrew Fisher CEO of Shazam at the Grammys Social Media Summit this past February. (Photo: WireImage)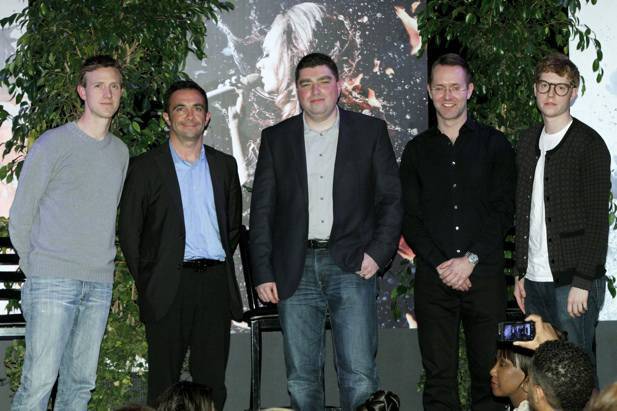 Additionally, it helps artists and managers work through the best ways to promote on the platform — whether by using Spotify's native playlist and subscription features, setting up advertisements that play for non-subscribers, or by facilitating the introduction between artists and 3rd party application developers who create apps on Spotify. Among the projects the department has in the works is an artist section of the Spotify website that, once released, will be a one-stop-shop and FAQ where artists can learn about the service. (In the meantime, you can reach him and the department at artists@spotify.com.) Wallach's background in the context of music and digital marketing makes him well-suited for this role. He was one of the first the first artists to pioneer the use of cookie tracking and ad-retargeting to find fans and cultivate an audience.

He is also an early adopter of social, being among the first to use Facebook as a promotional tool, and also was an early adopter of Twitter, sporting over a million followers. He also knows many of the challenges that face reasonably successful, working musicians: Chester French's first album, "Love The Future," debuted at No. 77 on the Billboard 200 and reached No. 19 on Top Digital Albums. "She Loves Everybody," the biggest single from the album, was featured on the premiere of the 4th season of the HBO show "Entourage" and peaked at No. 1 on the Billboard Hot Dance Singles Chart. Wallach was also featured with Rick Ross on a track called "Play Your Part." DA Wallach sings on the Rick Ross track "Play Your Part" with Wale and Meek. Not surprisingly, Wallach says that "ninety-five percent of the communications we currently receive from artists are related to how they can better promote with Spotify, or use the platform to their advantage."
For example, Spotify gathers detailed geo-targeted fan data, but because they currently don't have this analytics offering productized, it's up to Wallach and his team to synthesize the information into a format that is useful for managers. If Spotify's Reported 600K U.S. Subscribers Is Disappointing, You Expected Too Much Too Soon. Other artists are interested in what they can offer their followers with Spotify's playlists. Q-Tip, for example, has created dozens that often feature obscure and forgotten soul and funk gems. Wallach's team has also worked with Barack Obama's staff in developing his 2012 Presidential campaign playlist. The team has also put together special promotional programs: For the 2011 release of "Habits Of The Heart" by Idle Warship (a collaboration between Talib Kweli and Res), it created an exclusive Spotify release along with a number of voice over advertisements that play for Spotify's non-subscribing listeners.
"It's not just about convincing people that it's worth it to join Spotify. It's about baking their needs into the product," says Wallach. Another endeavor in that direction is Spotify's budding app platform, and part of his role is to facilitate that process for artists. "We hope that anybody who can deliver value as a curator will create and build experiences that will live in our app catalog" Wallach says. Spotify's New Direction: A Big Step Forward for the App Movement While artist apps are a thing of the future at Spotify, the second major round of third-party apps, released on March 21, still only features label-specific apps for Warner, Def Jam and Domino Records, and utility apps such as Filtr and Classify.
Two matchmaking apps, Tastebuds.fm and Fellody released May 10, continue the trend of utility apps. In some way, each application uses Spotify's catalog and API to add value and utility to the listening experience, and presents another platform for music to be discovered — a trend that Wallach says he expects will grow in the very near future for artists and others. "We're making sure [the app market] is very attractive to developers and is easy to work with, so we're first making sure the user experience on Spotify is consistent. We hope that we can more or less emulate the same sort of review process that Apple has in place, and that over time there will be thousands of apps that build upon the traditional listening experience and create different contexts and new experiences when listening to music.
A number of artists have already talked about building their own apps, and we respond to these requests by facilitating the relationship between artists and third-party application developers. Our goal in doing so is to leave Spotify unbiased as artists use the platform to promote themselves." For all this next-level talk, the leading story about Spotify is likely to remain whether or not – and how much — it pays, and there are still many unanswered questions when it comes to whether their business model is able to generate equitable returns for artists. When asked, Wallach didn't address the issue directly but instead spoke about the bigger picture. "While this concern is extremely important," he says, "to me the more exciting conversation is how can Spotify allows artists to create and enhance their work while making their artistic product better and more engaging to fans."