Usher's New Album 'Looking 4 Myself' Has 2 Neptunes Tracks, A$AP Rocky Is Featured On Usher's 'Hot Thing'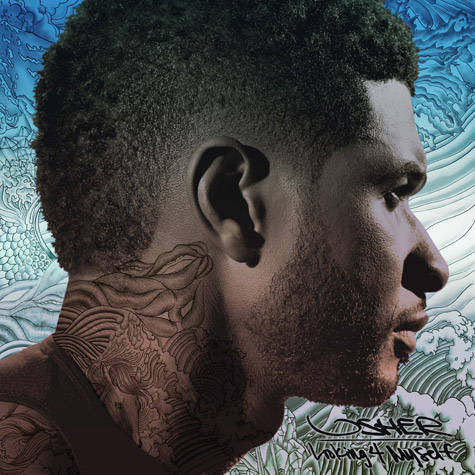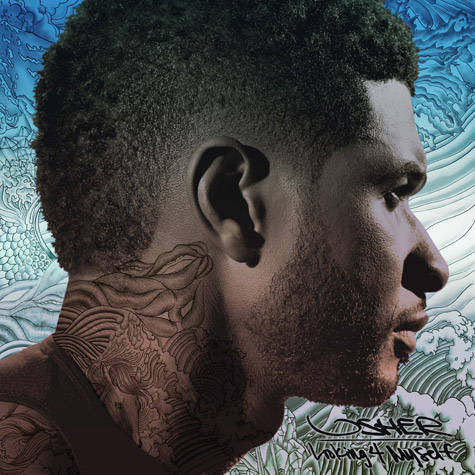 Usher's new album is now available for a pre-order on iTunes, and according to the tracklist, A$AP Rocky is featured on The Neptunes produced tune 'Hot Thing', thanks to Eclectic.
Posted: May 3rd.
When was the last time you've seen The Neptunes made it on the final tracklist of an Usher album, right, go back 10 years from now and you'll get the answer. 'U Don't Have To Call' was a smash hit back in 2001/02, that's when The Neptunes were the last time on an Official studio album by Usher, well, this morning an official tracklist to Usher's seventh studio album 'Looking 4 Myself' hit the net, where they revealed that there will be another Neptunes Song on the album besides the recently revealed 'Hot Thing', and speaking of 'Hot Thing', there is a new review of the track by Bene Viera from vh1.com where he says that 'Hot Thing' is a ballad which means that Maxine Ashley's 'Hot Thing' wasn't planned for Usher, but for herself. "The slow ballads "Hot Thing" (which features Pharrell Williams) and "I Care 4 U" played as viewers looked on in awe at the cast swimming from one end of the "pool" to the other."
So the new Neptunes track is called 'Twisted' and features Pharrell also on the tune and will be available on the standard edition of the album, while 'Hot Thing' will be a (Deluxe Bonus) tune. I Remember back in February when Pharrell was at The Academy Awards, and Pharrell did an Interview with this chick (can't remember where it is) where he was talking about one of The Neptunes track being composed for Usher, saying that he actually not produced but composed the tune for him, now you tell me whats the differences between composing and producing, anyways I just hope that's that tune Pharrell was talking about, 'Looking 4 Myself' is due June 12th via RCA Records. Thanks to rugarbanks, nerd0016 & maki.
Usher – Looking 4 Myself (2012) (June 12th)
Can't Stop Won't Stop
Scream
Climax
I Care For U
Show Me
Lemme See feat. Rick Ross
Twisted feat. Pharrell (The Neptunes)
Dive
What Happened To U
Looking 4 Myself feat. Luke Steele
Numb
Lessons For The Lover
Sins Of My Father
Euphoria
I.F.U. (Deluxe Bonus)
Say The Words (Deluxe Bonus)
2nd Round (Deluxe Bonus)
Hot Thing feat. Pharrell & A$AP Rocky (The Neptunes) (Deluxe Bonus)
*n-e-r-d.skyrock.com
*hiphopdx.com
*vh1.com
*rap-up.com
*itunes.apple.com