Maxine Ashley In The Paper Magazine (July 15th)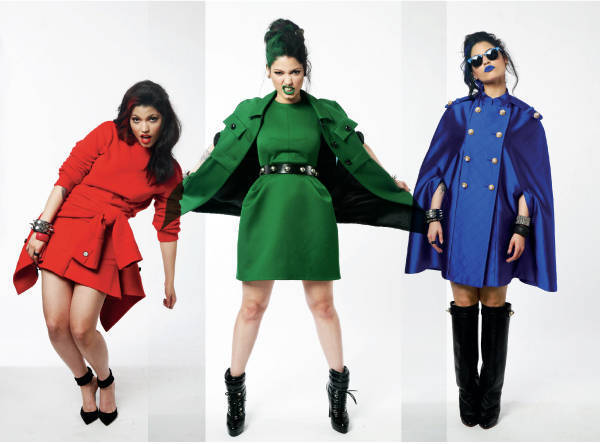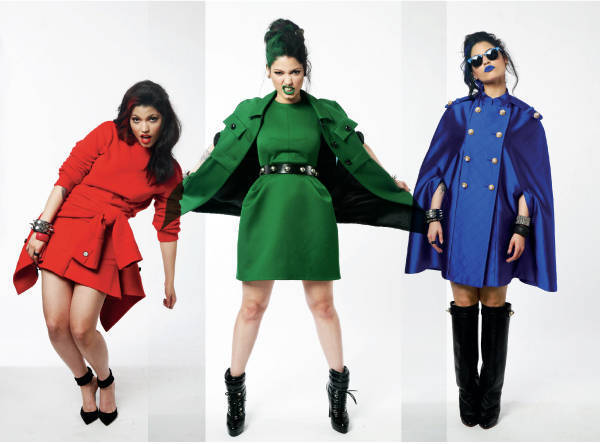 By Abby Schreiber. Photographed by Jason Rodgers. Pharrell Is Obsessed. You Will Be Too. "I'm an impulsive person," Maxine Ashley says, showing off a tongue ring she had gotten 24-hours before our interview. While this impulsiveness may recently have led to a new piercing, it can also be credited with launching the 19-year-old Bronx-based singer's burgeoning music career. Back in 2007, on a whim, a 14-year-old Ashley started posting videos of herself singing covers of pop and R&B songs on YouTube. Over the next few years she saw her clips garner massive amounts of views — one of which belonged to a very special set of eyes: Pharrell Williams'. The legendary rapper and Neptunes producer kept tabs on her. The singer continued to impress and in 2010, he requested a meeting. When Ashley heard the news, she was initially skeptical. "I thought it was a lie," she remembers.
"I thought it was somebody that was gonna take me to an alley and cut me in pieces." Instead, what could have been a horror scene out of a Lifetime movie turned out to be a fateful meeting in which a mentor met his new protégée. Shortly thereafter, Ashley signed a joint deal with Interscope and i am OTHER (Pharrell's own label), and the two began writing and recording songs for her debut album, out in the next few months. The record features the singer's self-described "grimy melodic pop," a genre mash-up resulting from the fact that Ashley is "allergic to anything normal," as Pharrell puts it. "When she creates music, it's like she's in her own Willy Wonka world," he adds.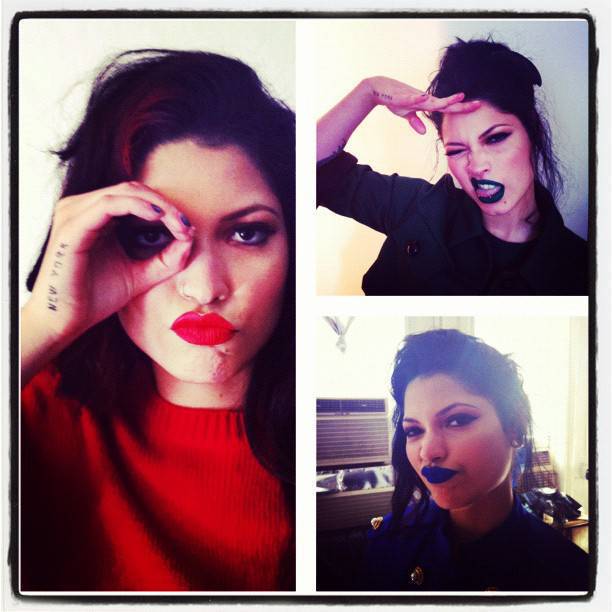 Rather than chocolates, this "Willy Wonka world" churns out gritty pop ballads with dubstep basslines as well as other unexpected goodies like the boisterously fun "Cookieman." In the song, which was featured in Lanvin's Spring/Summer 2012 Ad Campaign, Ashley raps over a frenetic drumbeat reminiscent of some of the best mid-aughts party anthems (think Gwen Stefani's Neptunes-produced "Hollaback Girl" with a pinch of Missy Elliott). It's the kind of track that, when juxtaposed with Ashley's soulful R&B covers on YouTube, shows a performer with remarkable versatility — a versatility she eventually wants to extend beyond music and into "movies and a clothing line." But Ashley has time for all that. For now, her immediate plans are more focused if no less bold: to "take over people's brains with my songs."
Stylist: Andrew Mukamal
Hair: Jakob Sherwood for Tigi Catwalk Session Series at Artists by NEXT
Makeup: Porsche Cooper for www.porschecooper.com
Photographer's assistant: Alessandro Zoppis / shot at richard lohr studio / (L-R) Maxine wears a jacket by Jean Paul Gaultier, sweater and skort by Givenchy by Riccardo Tisci, shoes by Gianvito Rossi for Altuzarra, bracelet and choker by Trash and Vaudeville and cuff by Dannijo.
Jacket and dress by Louis Vuitton, headpiece by Gigi Burris, belt by Michael Kors and boots by Blumarine.
Cape by Moschino, boots by Givenchy by Riccardo Tisci, sunglasses by Ray-Ban and cuffs by Trash and Vaudeville and Dannijo.
*papermag.com
*n-e-r-d.skyrock.com
*twitter.com/i_am_other