N*E*R*D To Perform In Hong Kong November 1st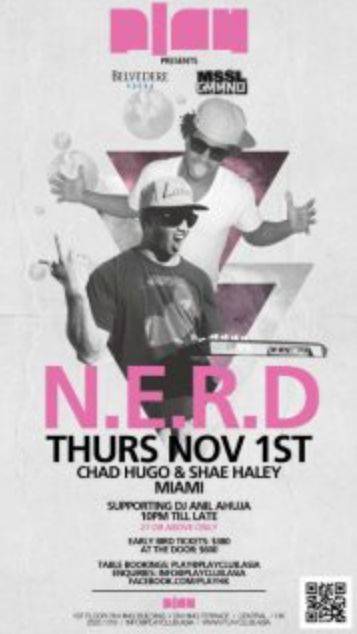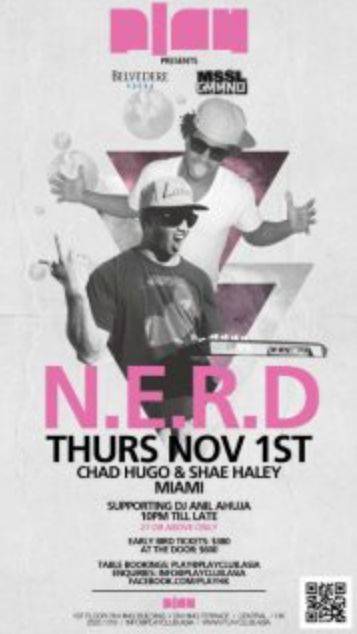 N*E*R*D is hitting the party scene once again and heading straight for one of Hong Kong's most talked about club! Renowned for influencing the scene with their American rock, funk and hop hop tracks N*E*R*D will be hitting the decks at PLAY on November 1, Thursday. Debuting the Fool's Gold label (Duck Sauce, Kid Cudi), Chad Hugo and DJ Daniel Biltmore have taken their sonic landscapes on the road to New York (NYC Fashion Week), Toronto (Toronto International Film Festival), Los Angeles (Coachella), Paris, Lisbon, London, and more.
Numerous musical geniuses attended their sets including Daft Punk, The Black Keys, and De La Soul to name a few. MSSL CMMND also joined Skrillex, Kaskade, Steve Aoki, Avicii, and more as part of the Identity Festival, North America's first all-electronic music festival. Prepared with original productions and never-before heard classic takes, N*E*R*D is ready to thrill and excite the PLAY domain!