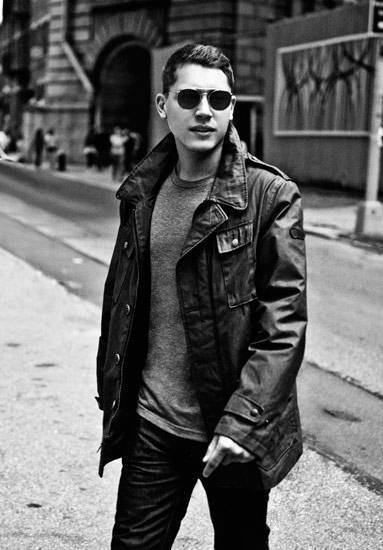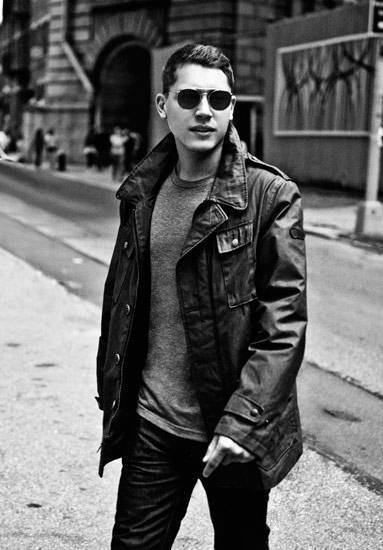 The calendar says it's fall, but Miami-based musician Cris Cab seems intent on making summer last a little longer. With a voice like Sting and upbeat, beachy grooves influenced by Marvin Gaye and Bob Marley, (those childhood summers spent in the Bahamas didn't hurt either), Cris is ready to make it rain soul-n-B with songs such as "Face To Face" and "Echo Boom." Some serious stars have also joined the Cris Cab movement: Big Sean dropped by on Chris' laid-back "Good Girls (Don't Grow on Trees)," a track produced by Wyclef Jean and written by Pharrell Williams, because why work with one all-star when you could get with three? And Cris even teamed up with Wyclef to perform at New York Fashion Week earlier this month.
Cris Cab On Being On The Road
Cris isn't just hanging out with the pop kids either — he recently performed in an an indie-centric lineup including Tanlines, Action Bronson, and Spaceghostpurrp at Mad Decent's Chicago Block Party in August. Not bad for a 19-year-old who hasn't even released his debut yet — but Cris has got a career coach in Pharrell, who told him to practice, practice, practice — advice that paid off once Cris began releasing videos, starting with a YouTube cover of Wiz Khalifa's "Black and Yellow." Cris has now scored nearly 8 million views on YouTube, almost as many as Justin Bieber — juuuust 400 million or so to go. He'll get there. Cris Cab's debut EP, Rise, soars onto iTunes on Oct. 9. Get a free download of Cris Cab's "Face to Face," watch his performance of "Good Girls (Don't Grow On Trees)" below, and check out more videos with Cris after the jump.
Cris Cab On His "Rise" EP
Cris Cab On Writing
Cris Cab – Good Girls (Don't Grow On Trees) (Live)
Cris Cab – Paradise On Earth (Live)