Frank Ocean Talks About Pharrell (November 20th)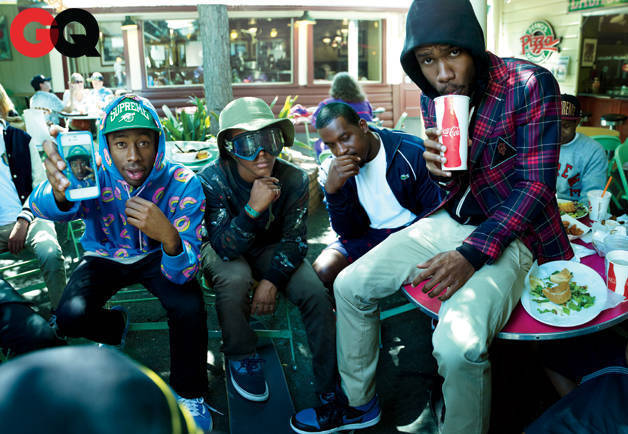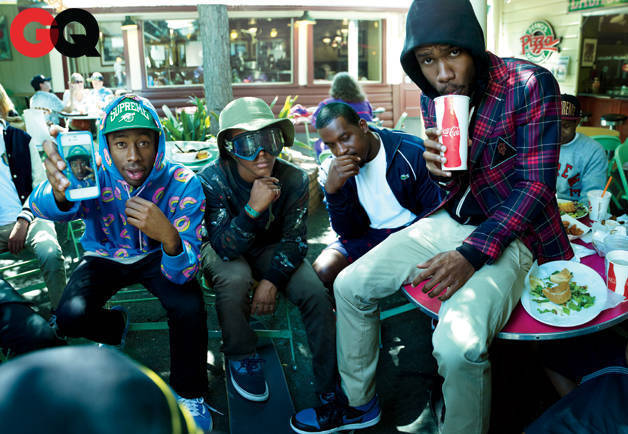 Frank Ocean has been interviewed by GQ.com where he revealed some of the conversations he had with Pharrell recently. Amy Wallace, the Interviewer tells us that they found Pharrell working with Frank Ocean in the studio while Interviewing him. "While surrounded by his whole Odd Future crew, Frank opens up to Amy Wallace at Jungle City, a sound studio in Manhattan's Chelsea neighborhood about his crazy year and working with Pharrell. "When we walk in, Ocean leading the way, Pharrell Williams turns down the music and greets him warmly. "Here you are," the prolific rapper and producer tells him. "You've walked in at the right time." "Sweet," Ocean replies, picking up Pharrell's diamond-studded gold chain that sits—fat as a tow rope—at the edge of the mixing board.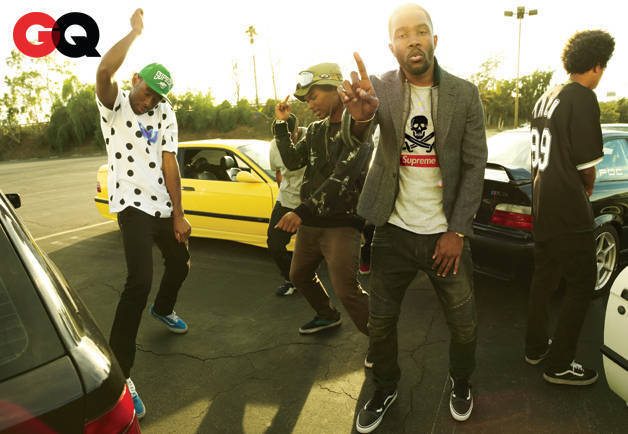 Ocean, dressed in a gray Supreme hoodie, jeans, and black Wallabees, smiles as he dons the weighty necklace—it jibes with the new Rolex on his left wrist, the Cartier Juste Un Clou bracelet on his right. In a bit, he'll Instagram a bejeweled portrait of himself, but first he unveils three new tracks, stored on his phone, that Pharrell pronounces "crazy, with a lot of comprehensive layers just sort of living harmoniously." When Ocean says he worries a rap number called "Blue Whale" is "risky because I'm rhyming," Pharrell shakes his head. "That's not risky. That thought is dead," he says. "It's like, 'You know, I rhyme, too.' " Turning to me, Pharrell says, "I always call him James Taylor. He's probably the closest thing to a writer's perfect exemplification of the unconscious. All the songs are like movies. All you need to do is close your eyes."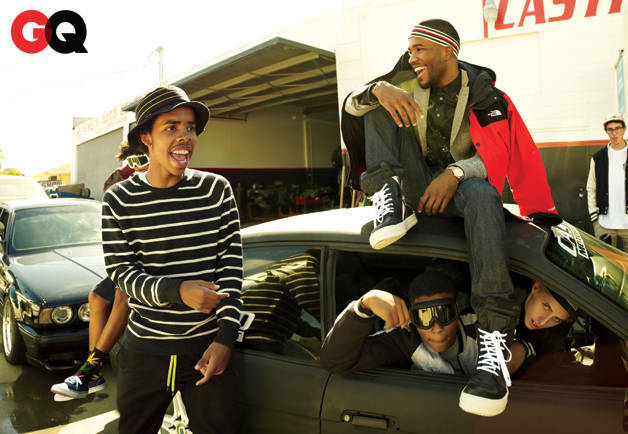 Now it's Pharrell's turn to spin a track-in-progress. They listen, bobbing their heads slightly, occasionally both bursting into song. When the room is quiet again, Ocean says the song "feels like a Rubik's Cube melodically. You want something emotionally rich on that, you know what I'm saying? But if I listen to it enough, I could map a way out." Before we exit, they agree Ocean will come back later this evening to work on it. Pharrell is attending the first show of Jay-Z's eight-night run at the brand-new Barclays Center in Brooklyn, but he says he'll come back, too. "Ain't no afterparty more important than this." Photographs by Peggy Sirota.